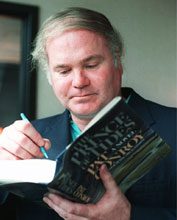 The first-ever exhibit of the Pat Conroy Archive housed in the Ernest Hollings Special Collections Library at the University of South Carolina in Columbia will be held at the Verdier House, 801 Bay Street, Beaufort, SC October 23, 2015 – March 31, 2016.
Hosted by Historic Beaufort Foundation in cooperation with USC Special Collections Department, the exhibit will display hundreds of Conroy memorabilia including personal scrapbooks, family photographs, letters, original cover artwork and promotional pieces. It will feature such works as The Water is Wide, The Great Santini, The Prince of Tides, and his recent memoir The Death of Santini.
Entitled "My Wound is Geography: Pat Conroy and the Lowcountry," the exhibit explores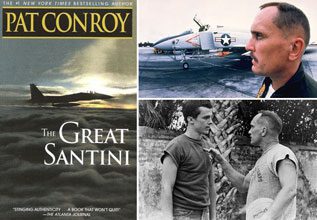 Conroy's relationship with the Lowcountry from his time at Beaufort High School as a basketball star, his four years spent at the Citadel in Charleston, his year teaching on Daufuskie Island and his life spent in his adopted hometown of Beaufort. His life and his writings are inspired, influenced and molded by the Lowcountry's people, tradition and landscape. The exhibit examines the impact this region of South Carolina had on Conroy and his internationally renowned and beloved books.
The exhibit is open to the public Monday-Saturday, 10 a.m. – 4 p.m. Admission is $10 for adults; students are fee. Admission includes a tour of the ca. 1804 Federal-style planter John Mark Verdier's townhome if desired.