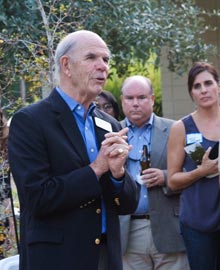 In Beaufort, fall is the giving season… along with all the others.
There is no doubt that the people of the Lowcountry of South Carolina are generous. During the fall, weekends are filled with benefits raising money for a variety of non-profit organizations. There are cocktail parties, wine tastings, read-a-thons, tours, oyster roasts, fashion shows…you name it; volunteers have come up with creative ideas to gather people together and collect money for many deserving organizations.
And the work that goes into these fundraisers is noteworthy. For months, volunteers plan the perfect event for the non-profit that means the most to them. And attendees reciprocate the offer of an invitation with donations and kind words supporting the cause. It works, and it works well!
There are two facilities in the Lowcountry benefiting from the hard work of dedicated volunteers. The Wardle Family YMCA in Port Royal and The Learning Center at Beaufort Academy are thankful for some benevolent members of the community, residents who want to see all of their neighbors enjoy a better quality of life.
The Learning Center at Beaufort Academy
A facility dedicated to alternative methods of teaching available to all students in Beaufort County thanks to the generosity and vision of Malcolm Goodridge
Malcolm Goodridge, a familiar name in the Beaufort community, is dyslexic. He remembers growing up and being called a "dummy" all the way through school. He took remedial reading classes to assist him, but they didn't help much. He fought hard through school to overcome his learning disability, eventually going on to a distinguished career as a senior executive with American Express. Now retired, he thanks his struggle with dislexia for his continued ambition toward success.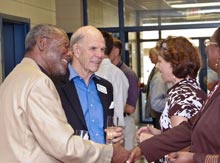 "I think that if I was a normal kid, I wouldn't have the drive for success that I have now. I was pushed down so far, I had to figure out a way to survive," says Goodridge.
Goodridge explains that children with dyslexia seek attention in the classroom in other ways. Some take the right path. Some take the wrong path. Many inmates in the prison system are, in fact, dyslexic. Also, many successful businessmen, athletes and celebrities are dyslexic. Recognizing the problem will usually steer the child in the right direction. That's why it is critical for teachers and educators to understand such learning disabilities and tackle them with alternative methods of teaching quickly.
A few years ago, members of the Beaufort Academy Board of Directors talked to Goodridge about donating money for the needed tennis courts at Beaufort Academy. He pondered for a while and wanted to help, but was on the fence. Then a member mentioned the words "special ed" in conversation. And Goodridge replied, "Now that's something I can get on board with."
Goodridge solicited donations from local members of the community and successfully raised enough to fund The Learning Center, located at Beaufort Academy, but open to all children in Beaufort County seeking tutoring services, specialized instruction and/or consulting.
Nancy Kessler and Carol Ann Richards are learning specialists at the Learning Center, and Susan DiFabio is the director of teaching and learning. They offer programs to all college bound students of all ages.
The Learning Center brochure explains, "Some students may need a few additional services in order to fully engage in a meaningful learning process, effectively utilize the best components of their distinctive learning styles, and productively pursue ongoing academic achievement. Through the use of multi-sensory teaching methods and strategy-based instruction, the goals of The Learning Center are to increase academic success, expand self knowledge and cultivate resilient minds."
There is an admissions process, and financial assistance is offered to those in need. Once a psychological-educational evaluation report is received and reviewed by a Learning Specialist, the admissions process continues with meeting with the student and family members, completing a classroom observation, assessing the student's potential for success and conducting additional testing if necessary.
Again, this is offered to all students in Beaufort County, and financial assistance is available. If you are interested in applying, please contact The Learning Center at (843) 524-3393.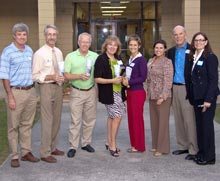 Recently, the Beaufort Regional Chamber of Commerce Visitor and Convention Bureau hosted its Business After Hours event at The Learning Center to raise awareness of the facility and introduce Beaufort Academy's Interim Headmaster, Julie Corners to the extended community. In addition to many door prizes, The Learning Center and the Chamber gave four $2500 scholarships away in a random drawing. Members of the Chamber of Commerce, Everett Ballenger (owner of Ballenger Realty), Steve Curless (owner of Ramblin Coastal DJ Service), Susan Stott-Smith (owner of Captured Moments Photography) and Candace Brasseur (Public Relations Director at USCB) won the scholarships and will give them to deserving students on behalf of their businesses and organizations.
The event was well attended, and with more people aware of The Learning Center, hopefully its mission will spread across Beaufort County. Our children will benefit, and the community will be better for it.
Thank you Malcolm Goodridge for your vision and dedication to this cause. And the kids thank you too!
Boots and Bling to benefit the Wardle Family YMCA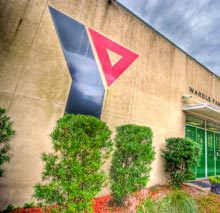 Annual party helps after school programs and capital improvements at the YMCA facility in Port Royal
Boots and Bling, a party where women don leather footwear and their favorite jewels, will be held November 5th from 6:30pm-11pm at Butler Marine to benefit the Wardle Family YMCA in Port Royal. It's a fun event for a worthy cause, and community members are looking forward to dancing the night away to the tunes of Mix Master Milner knowing their dollars will be well spent providing after school opportunities to Beaufort County youth.
Of the YMCA's five thousand members, 55% of its youth are on scholarship. More than $150,000 was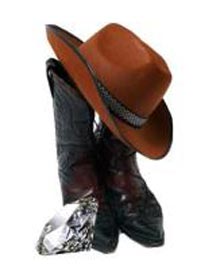 used for scholarships in 2010. Money raised from Boots and Bling will fund these scholarships as well as capital improvements for the after school program. This Pre-K program will use Beaufort County School District's curriculum.
In addition to the after school programs, the YMCA offers youth sports, an aquatics program, health and fitness opportunities, youth development and massage therapy. The facility has a fitness and aerobic room, an indoor and outdoor pool, a gymnasium, multiple classrooms, a child care room and shower and locker rooms.
Mike Bostwick, the CEO of the YMCA, explains, "We want to serve more kids. And we need space to do that."
Structural work is un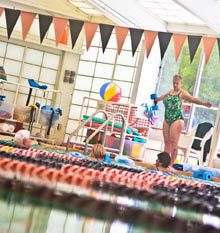 der way, and necessary supplies are soon to be purchased for more programs to benefit more children. A grand opening of the new childcare center will be held December 6th.
In addition to DJ entertainment, Boots and Bling will feature five food stations, beer, frozen drinks and a silent auction.
Tickets are $60 for individuals and $100 for couples. You can purchase your tickets at the Y front desk at 1801 Richmond Ave. in Port Royal or online at www.ymcabeaufortcounty.com. For additional information please contact Kelly Collins at kellymelvincollins@gmail.com.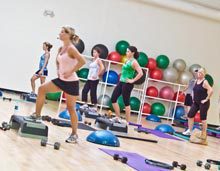 Again, this a fun party, organized by a spirited group of volunteers. Why not have fun and support a good cause? The children of Beaufort will appreciate your help.
Thank you to Eric Smith, owner of Captured Moments Photography, for the photos that accompany this featured article. Captured Moments Photography is a new portrait studio located in downtown Beaufort. They specialize in professional studio lighting and posing and have 25 years of experience photographing families, high school seniors and babies. Images are available immediately after the session to view and choose, and all images are completely enhanced to remove imperfections. Eric Smith also teaches photography classes at TCL, and does artistic photography, which is displayed in their reception room.