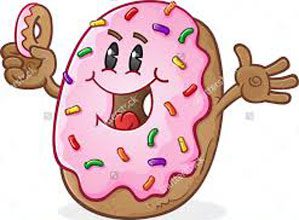 Ah, youth.  Is it really wasted on young people?  Literary lore has it that George Bernard Shaw said it was.  I'm inclined to think that youth isn't usually wasted.  In my case, however, I vaulted through it without ever giving serious thought to (seriously) what to do for a living.  Academic psychology came easily to me, and without much soul searching I dove into it headlong for nearly fifteen years. 
Teaching and researching it were fun for a while, but one fine day in Chicago my life changed when the spectacular Blue Angels blasted open the sky over the shoreline of Lake Michigan, near my dingy basement apartment.  I got hooked on aerospace, a fact that escaped me for a decade (no wonder I never became a detective).  Once settled into Sikorsky Aircraft, that glorious airshow replayed in my mind. 
Many years later, I retired to Beaufort County.  "Work" now means activities like mowing the lawn, paying bills, simple home improvement projects, corresponding with friends, rounding up trash and debris for hauling away, sometimes clamming (way harder than fishing).  And writing this column, now in its sixth year, a complete joy.  Watching our country's magnificent young athletes compete in the Olympics this year has also been joyful, especially women's gymnastics (yo, Simone!).  What if I could turn back time (yo, Cher!) and pick a career again?  With the benefit of hindsight, of course.  And, critically, having all the choices of a skinny (well, one can imagine) fellow sizing up a Carnival Cruise buffet. 
Many of us have pondered this, I suspect.  Here are a few jobs that jumped to mind.
Restaurant critic.  Food writer extraordinaire Alan Richman's wonderful book, "Fork It Over" is a great read, especially for anyone with a side interest in human behavior.  Richman brings his wide-ranging eating excursions and experiences to life in a series of delightful essays he wrote over the years for GQ magazine.  Imagine being able to spend days or even weeks at a time sampling top restaurants in France or Italy, chatting with colorful old Jewish waiters, or sampling barbeque joints hard enough to find that your first pulled pork sandwich with a gorgeous blob of coleslaw gets inhaled.  Along with the intoxicating wood smoke used to lure diners who arrive with the enticing thought that they may never eat better in this lifetime… and ambience, wine lists and jacketed waiters be damned.  As Richman wrote about Ayden, N.C.'s sumptuous Skylight Inn,
"The pork was creamy and soft.  The crunchy bits of skin were done just right, which meant they encompassed the yin and yang of barbeque, the crackle of carmelization [sic] and the ooze of fat.  The vinegar was barely noticeable, and the presence of hot sauce was undetectable until it touched the back of my throat, leaving a tiny burn like the finish of a Napoleon Cognac.  The coleslaw was fresh, elegant, and fine, containing a hint of mustard… I tried to eat my second sandwich slowly, but I gulped it, too, and I was too full to have a third."
Hey, I Iike to eat and love to write, what could possibly go wrong with having a job like Richman's?  Check, please.
Donut Aficionado.  Again, a fine writer inspires me to ponder a new career.  As the totally, officially great Robert B. Parker wrote in "Back Story,"
"Hawk shook his head slowly.
'Don't know anybody sounds like your man,' he said.  'Like the diamond earring, though.  You sure he's white?'
'Whiter than Christmas,' I said.  'Vinnie?'
Vinnie leaned forward a little so he wouldn't get jelly on his shirt.
'Vinnie,' I said, 'jelly donuts are the single uncoolest thing a man can eat.'
'I like them,' Vinnie said.
'Honkie soul food,' Hawk said.
'You know anybody sounds like the guy I described?' I said to Vinnie.
'Yeah.'
'So why didn't you say so?'
'I'm eating my donut,' Vinnie said.
'Vinnie got a lotta focus,' Hawk said."
Like all great manufacturing companies, Sikorsky Aircraft has terrific quality control and highly trained (and focused), dedicated professionals.  Some of this actually rubbed off on me and, oh by the way, there was a Dunkin' Donuts across the street from our main plant in Stratford.  We all knew something about making dough, most of us liked donuts, and one can assume that making the batter and converting it into deeply satisfying, no holes barred donuts is a vital manufacturing process that is probably linked on some level with national security.  Not like making Black Hawk helicopters, but somewhere up there.  Craftsmanship, reliability, customer satisfaction, I know the drill.  Sign me up, though jelly donuts aren't my all-time favorite (don't tell Vinnie).  Yet.
Press Agent for The Rockettes.  Don't lots of people secretly want to kick up their heels in show business?  Capitalizing on my greatly improved eyesight due to recent cataract surgery, keen sense of the importance of flying feet (see Simone), uniform appearances (ok, let's just go with their height, which must fall between 5'6" and 5'10 ½"), staying on schedule, maintaining high public visibility and morale, this job might be right up there.  Oh yes, let's not overlook my love of American history, within which The Rockettes play a central role… hey, they were founded way back in 1925 and help keep iconic Radio City Music Hall on the map.  I could even waltz in (oy) with donuts.  If they're allowed to eat them (we can check with their choreographer, Linda Haberman, or maybe the caterer).
Political Advisor for (Only) Honest Candidates.  Not wanting to work too hard, this job should entail pretty reasonable hours and not require much exertion.  After all, even nation-wide, we're only talking about 5-10 potential clients, right?  Overhead should be pretty cheap.  One "Knowba Lone E" brand lie detector, one desk sans veneer, a couple of straight and narrow chairs, a receptionist named Abe and some magazines for the waiting room.  The Journal of Counseling & Development perhaps, for the rejects. The Washington Post, for the ever-hopefuls. How about Saveur magazine?  Their donuts issue, of course.
TV Consultant.  This job could be a slam dunk, done remotely.  For very modest compensation, I'd be happy to screen out annoying, bogus or misleading commercials and too-dumb-for-primetime shows.  Gone would be many if not most medical ads, including Symbicort's irritating big bad wolf spiel, Lyrica's phony trumpet players, endless indigestible ads for stuff to prevent stomach distress, and car commercials that make no performance claims to drive home their points (again, oy).     
Newspaper Columnist.  Or, maybe I should just stand pat. This columnist business hits all the right notes. My office overlooks a lovely tidal creek (a blue heron stands guard on our dock as I write this), the hours are flexible, my colleagues are great, the end product is terrific… and I'm never charged for picking up an extra copy of our paper. Free is good. 
Freedom is even better, especially freedom of expression.
And, of course, freedom to think about having another donut—make mine with sprinkles– is good, too.  With Mr. Richman, some Rockettes, wannabe political stars.  Even if they prefer jelly.
There's no place like home, right Toto?