How the Beaufort Digital Corridor is working to bolster startups and possibly the future of Beaufort's economy itself
By Mindy Lucas
On a recent Thursday night in downtown Beaufort, a few dozen people gather in a brightly lit, modern office space to talk shop. 
Over drinks and appetizers of sushi and steamed dumplings they talk about what they're working on, who might be someone to connect with and, most important of all, how they can get their product or idea off the ground.
It's all part of the Beaufort Digital Corridor's TECHConnect, a monthly networking event for technology professionals to come together and meet like-minded people. 
Held at what the corridor calls its BASEcamp, or the former Bank of America building at 500 Carteret Street, TECHConnect is just one of several initiatives the Beaufort Digital Corridor (BDC) has launched in recent months in an attempt to bolster not only start-up companies but Beaufort's tech community as well.
Now in its third year, the BDC is a success from the standpoint that it has filled all of its original office suites – nine to be exact – with startup companies. Ten if you're counting the corridor's own office. And now that the corridor is at maximum capacity, its leaders are looking to the future with an eye toward "graduating" these companies, or helping them go from concept or prototype, to successful tech company.
But bigger questions remain: Can the BDC, which still receives public funding, become a self-sustaining organization? And is a town the size of Beaufort capable of launching and nurturing a tech sector?
Beaufort City Councilman Stephen Murray seems to think so, and is already encouraged by what he's seeing.
"It's going really well," Murray said recently when asked about the corridor and its future. Murray, who is also a member of the BDC's board, was instrumental in bringing the idea to Beaufort and helping to get the project up and running. 
Investing in an idea like the BDC is a way for the city to stabilize and grow Beaufort's economy, he said, which has had some troubling indicators in recent years.
"From 2005 to 2015, the U.S. Census Bureau says we lost about 25 percent of our 21 to 44-year-olds," he said. In addition, Beaufort had an almost 30 percent decline in per capita income for the same time period, while a home in Beaufort costs almost twice as much as the state average.
"So if our young people are leaving, people who are here are getting poorer, and the cost of living continues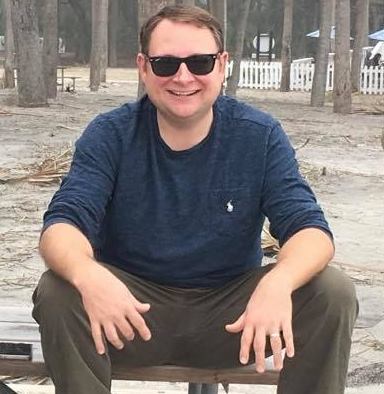 to rise… does that lead to the type of community that most of us want to live in?" he asked.
What often happens in such an economy is a "brain drain" in which young professionals and those with families migrate toward parts of the country with more lucrative businesses or industries that pay higher wages, while lower paying industries or sectors are left behind, even in areas that are seemingly growing, such as Beaufort, due to an influx of retirees.
"If we acknowledge that many of the jobs that are going to pay competitive wages … are in the (tech) areas, now is the time that we need to be making those investments in the community and planting the seed that tech and innovation can thrive in Beaufort," Murray said.
Planting the Seed
Like many great ideas, the idea to start a digital incubator of sorts in Beaufort started over drinks.
"I was drinking bourbon at Old Bull Tavern with a buddy of mine," Murray said laughing.
The two had been discussing the challenges that faced the city's economy, and what seems to be the most troubling of all for Murray, that young people were leaving his hometown in droves.
That conversation led to an introduction with the head of Charleston's Digital Corridor, Ernest Andrade, and fairly soon after, a group of Beaufort's business and economic development leaders made the trip to Charleston to see what they could learn from the Holy City's tech initiative.
Like those in Beaufort, Charleston's city leaders, including then Mayor Joe Riley, had long since come to the conclusion that the cyclical nature of the city's main industry, tourism, just wasn't going to cut it. A more diversified economy was needed if Charleston's economy was ever going to grow and thrive.
Murray said their visit to Charleston "blew them away."
"…the space they have, the level of collaboration they have among the folks in the space, the track record of success over 15 to 16 years at that point," he said, adding that their goals also aligned.
After the group returned, more conversations followed on how Beaufort might replicate Charleston's success and, more importantly, avoid the pitfalls other cities had experienced.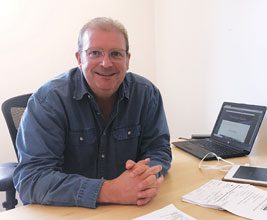 Technology incubators and accelerators were not a new concept, after all, and over the years, many had failed as has been widely documented (see Forbes, Fast Company or the Washington Post on the subject). What's more, what works in one place may not always work in another, the group's members acknowledged.
Fortunately for Beaufort, Murray and the group saw the wisdom in partnering with people who had already gone through process.
"For Beaufort to access and to have access to the Charleston entrepreneur network we thought would be a real value," Murray said.
So they asked Andrade if Beaufort could be a satellite of the Charleston Digital Corridor and Andrade agreed, loaning out his expertise, the corridor's name and logo, and even their blueprint for how to get started.
"And with Charleston only being an hour and 20 minutes away, we also saw the ability for Charleston innovators and tech folks to come to Beaufort and use Beaufort as a sort of retreat destination," Murray added.
Within about six months after Beaufort City Council gave its go ahead for the project, the digital corridor was up and running with the help of private donations and public economic development funds totaling about $250,000. 
The city, which had just purchased the former bank building on Carteret mainly for its parking, Murray said, donated the space.
"It was really kind of exciting how the stars aligned," he said.
Providing Real Value
The corridor's current group of tech startups are focused on ideas and innovations in such fields as healthcare,
marketing or analytics, or are looking for new ways of thinking about IT or network security. 
Companies, or "residents" as they are called, first become members and can then lease a plug-and-play office space with affordable and flexible terms. The BDC's BASEcamp also comes with a kitchen, conference room space, common area, and high-speed wifi of course.
Ideally the start-ups will go on to "graduate" from the corridor, or move out when they become successful companies, said Shelley Barratt, executive director for the BDC.
In addition, the BDC is partnering with area schools and colleges such as Technical College of the Lowcountry and USC Beaufort, to build the digital workforce of tomorrow, she said.
It also strives to foster the greater tech community by launching such programs as "Code Camp," a continuing education style program for busy adults who may be looking for a new career or skill, or "Live Work Mentor," a collegiate entrepreneur summer program in which college students or teams can focus on creating their own business idea.
"We're trying to fill things both ways so that we have the workers but we also have the jobs," Barratt said. "It's an interesting mix of things."
But the most important benefit residents get, Barratt said, is mentoring from the corridor's board of directors, something that's certainly been a benefit to Wave Sciences, one of the BDC's startups.
Having been members of the Charleston Digital Corridor for years, Wave Sciences became interested in the BDC for the additional expertise and "community of experts" it offered, said Karen Lucas, the company's head of administration.
The audio company, which specializes in wearable "smart garments" which help people hear better over long distances or in noisy settings like crowds or social events, had found success in government applications of its technology and was looking to make the jump into the consumer market.
Founder Keith McElveen was able to connect with the BDC's Board Chairman Kevin Klingler, who then helped McElveen with his business plan.The company also benefits from its residency in other ways.
"There's a lot ofbenefit from being around other companies thatare doing novel things and being able to communicate with each other," Lucas said. 
Digital corridors can also be a benefit to the city or region that supports them, she added. Places like Silicon Valley have succeeded in no smallpart because they have clustered companies together which, in turn, attractsworkers.
"If you can create that in your home town, or on a smaller scale, you can benefit from the same environment those other places are benefiting from," she said. "It comes back to the exchange of ideas. You've got support there, you've got a synergy that comes when people come together in groups."
Melissa St. Clair agrees with Lucas.
"It's so important to be able to be around like-minded people that want to start something and grow and move forward and that you can potentially collaborate with because they are working out of the same space," she said.
A virtual assistant, St. Clair is hardly a start-up on the verge of becoming the next big tech company. She is, however, a small business woman who frequently works "in the digital space" with clients in a variety of industries from financial services to fitness.
She launched her company, Paper Chaser, in 2006, after working at the Chamber of Commerce in Jacksonville, Florida where she was inspired by the chamber's manyentrepreneurs.
Most of her business comes from referrals or networking, she said, and she often works with other entrepreneurs who either don't have the time or expertise to handle a specific task or just don't want to handle the task for whatever reason.
St. Clair has taken advantage of the BDC's co-working space, another option the corridor offers as part of its "flexible workspace solutions" – perfect for digital workerslike St. Clair. Those wanting to use the space can rent asemi-private desk for as little as $25 a day.
St. Clair also just attended her first TECHConnect, which she said was "buzzing" with good conversation.
"First impression was a good impression because networking is so important," she said. "And  learning about all the tech related businesses was great."
Investing in the Future
Whether or not the BDC – or its startups for that matter –  become successful, self-sustaining entities remains to be seen. But that is the long-term goal of the corridor, Murray says.
The city continues to support the project to the tune of $50,000 a year, though Murray said he  hopes to see the private sector take on more of that role in the future.
"My hope, long term, is that as we grow the tech community, and as we grow the value of the corridor, that the private sector really sees the value and will make the investment to keep the doors open, and so overtime we can diminish the city's participation there," he said.
In the meantime, investing in tech, and helping to diversify and bolster Beaufort's economy is also important, Murray says, particularly in providing jobs and attracting and retaining families and young professionals.
He calls it an investment on a future return with the idea that successful digital companies will rent or buy space, hire people, pay taxes and in return, send money "back to the city coffers."
"In many respects it's us sort of investing in a startup, he said. "Beaufort Digital Corridor is our startup."
"The corridor is as much about planting that seed and saying we can do this, and it can be successful here with the hope that there will be buy in, and we'll start to see companies come out of it in the next couple of years," he added. "It's about setting us up and making those investments so we're successful in the new economy."
Pictured above:
TECHconnect at the Beaufort Digital Corridor
City Councilman Stephen Murray
Andrew McNeil, Lowcountry Analytics
BDC Executive Director Shelley Barratt 
Jamie Flaming, 1212 Design