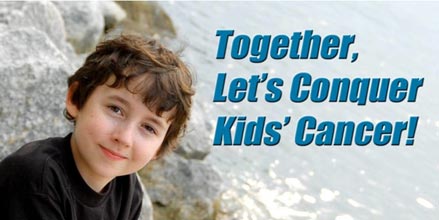 Local St. Baldrick's Foundation fundraiser event to raise money for life-saving research
Mellow Mushroom of Hilton Head Island will host the third annual St. Baldrick's headshaving fundraiser on Saturday, March 15 from 2pm – 4pm.
Sam and Jack Borisuk, Ethan Hussong, Colton Kent, John Richardson, Luke Sodemann and Dillon Watkins and team captain Jack McGoldrick have reunited their team "the Hilton Head Little Baldies." Joe DiNovo of Joe's Barbershop will lead the team of Barbers shaving the heads of the Hilton Head area elementary and middle-school students, encouraging the community to support their action by making donations to their team.
In addition to the headshaving, the event will feature a silent auction, a pizza eating contest, a proclamation from Mayor Drew Laughlin, and live music. Reigning Miss Hilton Head Island and "X-Factor" contestant Rachel Tripp is scheduled to perform.
The fundraiser is organized by Terry and Cynthia Cermak, who started the event in honor of their son Henry. Last year, St. Baldrick's created a Hero Fund in his name: the Henry Cermak Fund for Pediatric Cancer Research. Volunteers can join a team or start their own team at: http://www.stbaldricks.org/events/henry2014. Merchants who wish to help sponsor the event can call 843-476-4768 or email henrys1ups@gmail.com.
.