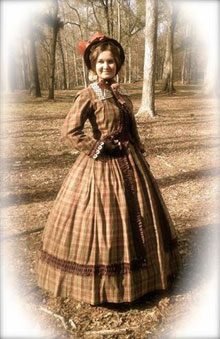 Beaufort History Museum will present Girls Raised In The South (GRITS), a tea party and performance celebrating strong Lowcountry women who changed history. The principal fundraiser for the Museum, this delectable event is planned for Tuesday, May 3, 2016 at Dataw Island Club, in the beautiful Carolina Room, starting at 1:30 PM with a reception featuring live music by Horizon and a cash bar, followed at 2:00 PM by the tea party and program.
Tickets are currently available at www.beauforthistorymuseum.com. Prices for BHM members are $35; non-members are $45 (may sign up for BHM membership and pay the lower price); a table for ten is $350. Proceeds benefit the Beaufort History Museum.
The tea party features scrumptious traditional fare; a performance in full period dress by acclaimed re-enactor, Kim Poovey (above), based on her Civil War-era novel, Truer Words, and the stories of four outstanding Lowcountry women who influenced the unfolding history of the Beaufort District.
Mayor Billy Keyserling will talk about his mother, Harriet Keyserling, and her achievements and contributions to Beaufort and South Carolina as a County Council Woman, State Legislator, and advocate of the arts. Andrea Allen, a Museum Board Member, will describe how Harriet Tubman, who was born a slave, changed the history of both the Lowcountry and the nation.
Native Beaufortonian Anne Christensen Pollitzer will recount how her great-grandmother Abbie Holmes Christensen, made a lasting impact on Beaufort through her educational, business and civic contributions. Ingrid Owens of Penn Center will introduce Mrs. Ercell Brown Holmes, a 1947 graduate of Penn School and lifelong resident of St. Helena Island, and will describe her many contributions to Beaufort and her Sea Island community. Mrs. Holmes will also attend the tea.
Beaufort History Museum has evolved to focus specifically on the history of the Beaufort District. It strives to manage and display artifacts and documents held by the City of Beaufort, telling the compelling stories of this area from the early 16th Century until modern times. Docent classes are conducted on an ongoing basis.
The Arsenal address is 713 Craven Street. BHM's hours of operation are 10:00 AM – 4:00 PM Monday – Saturday. Docents are on duty to provide information and conduct tours. A donation of $5.00 per visitor ($4.00 for Seniors) is required. Children and active military are admitted free of charge. Please visit the website or BHM's Facebook page for updates and news from the Museum.