The Junior Service League of Beaufort invites you to a BBQ.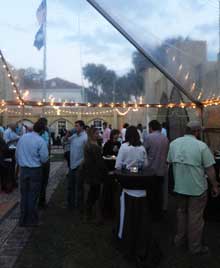 After giving away party dresses to high school teens last month, the Junior Service League of Beaufort (JSLB) is turning its attention from proms to pork.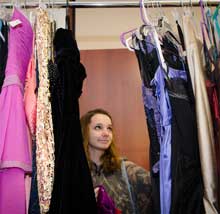 The annual JSLB BBQ is the latest project on the service group's agenda. This year's finger-licking affair takes place from 6:30 to 10:30 p.m. Saturday, April 13, at the historic Arsenal on Craven Street in downtown Beaufort.
Hawg Wild will be serving up pulled pork, coleslaw, baked beans and dessert while the Coastal Breeze Band from Columbia entertains guests with Motown, beach and pop tunes from '70s, '80s and '90s.
"We've got great food, an open bar and a phenomenal band playing this year," said event chairman Amanda Sutcliffe-Jones. "They're going to have everyone dancing."
The festivities also will include a silent auction with an assortment of lots from a romantic weekend getaway at Savannah's historic Hampton Inn to Botox treatments by Weniger Plastic Surgery.
Proceeds from the event—the JSLB's only fundraiser of the year—benefit nonprofit agencies and organizations serving women and children in the Beaufort area.
"The organization was founded eight years ago by a group of young women who wanted to give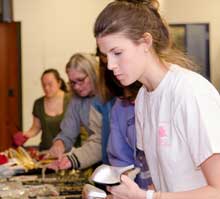 back to the community," said Emily Harris, one of the original members and past president of the JSLB. "The BBQ is one of the ways we are able to fulfill that mission."
In 2012, the league donated a little over $4,000 to the Child Abuse Prevention Association (CAPA), Citizens Opposed to Domestic Abuse (CODA), AMI Kids and the Born to Read program. Event organizers hope to exceed last year's earnings by several thousand dollars.
Most recently the group, which currently has 48 active members, hosted a Prom Boutique for high school juniors and seniors who might not otherwise have the money to purchase a dress for the traditional end-of-the-year dance.
In addition to the boutique and its grants program, the JSLB provides volunteer assistance each month to organizations like CAPA and CODA. Members also organized a blood drive in the fall for the Blood Alliance, the sole supplier of blood and blood products to Beaufort Memorial Hospital.
JSLB is open to women ages 22 to 50. The JSLB year starts in September and new members may apply throughout the summer.
"It's a great group to join if you're committed to the cause of helping families in our community," Harris said. "I met some of my best friends through the league."
Tickets to the BBQ are $40 and can be purchased from any JSLB member, online at www.juniorserviceleagueofbeaufort.org or by calling ticket manager Lindsay Gifford at (843) 252-1477. For more information on the JSLB, the BBQ and membership, visit www.juniorserviceleaugeofbeaufort.org.