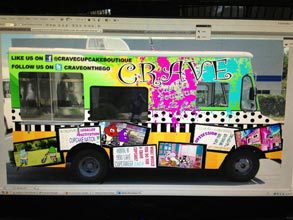 The "food truck" invasion is taking over America's street corners from LA to NYC and Portland to Austin. There are no limits to the types of food that are now being sold from trucks and carts – a million chicken dishes; Korean BBQ tacos; Indian curries; sushi; waffles; cupcakes; rice balls; regular, gourmet, eco-friendly, or Black Angus, grass-fed, organic burgers; vegan-friendly fare; ice cream treats and desserts of every type and delicious design…"  – Chef2Chef Website
 
On June 21st, a fleet of food trucks and carts will roll into the parking lot at Beaufort Town Center on Boundary Street. The Food Truck Festival is a fundraiser for the Arts Council of Beaufort County, a 501(c )3 non-profit organization. The event is a chance to sample a variety of sweet and savory dishes, from barbeque, to local seafood, to cupcakes and frozen treats –all handmade in small batches and served straight from the truck owners who prepared them. In addition to food, alcoholic and non-alcoholic beverages will be available for purchase.
Several bands will provide music throughout event, for those wishing to dance or just kick back and enjoy the tunes. The Palmetto Dancers, a local organized dance team of teen and tween performers will give a short demonstration and other local performers will also demonstrate their skills in between the musical acts.
Bring the kids because there will be a "bouncy house", face painting, chalk drawing and other activities geared towards the pint-sized set.
For more information, call 843-379-2787.