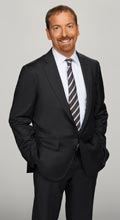 Leading world experts and thought leaders will convene on Hilton Head Island in May for a special three day conference to address a number of today's most critical global issues.
The conference brings together many of today's most influential leaders in education, economics, politics, healthcare and business – and presents a rare opportunity for the public to have direct access to the thought-provoking discussions, presentations and insight offered through this prestigious gathering of some of the top minds in the world.     
            The three-day conference, The Forum: Courageous Conversations on America's Future, will be taking place on Hilton Head Island from Thursday afternoon, May 14th through Saturday, May 16th at the Westin Hilton Head island Resort & Spa. The conference is expected to draw business and thought leaders from around the world, and is currently accepting registration for a limited number of individuals interested in attending this unique event and engaging in a dialogue with some of today's most influential leaders. Membership details and online registration instructions can be found at www.hiltonheadinstitute.org.
            The Forum's list of confirmed speakers features some of the most well-known names in politics and world issues today leading the "conversations" – including Chuck Todd, Moderator of NBC-TV's "Meet the Press," Political Director of NBC News and author of the 2014 book The Stranger. Todd will be presenting an insightful look at Washington politics through his presentation "Polarization: How Washington Works."      
            The event is being orchestrated by the Hilton Head Institute (www.hiltonheadinstitute.org) – a not-for-profit organization created to provide a 360° perspective on how global forces will transform the world we are leaving to future generations. Drawing on Hilton Head's residential base of executives and leaders whose global experience spans a broad range of economic and social sectors, the group has created an institute to leverage their unique collective insights on key issues that will impact the future of our society. Through the work of the Hilton Head Institute, and the creation of this unique Forum event, experts and leaders in various fields come together for authentic, courageous exchange to debate and share their findings on ideas that will shape a new world.
            "Through The Forum, we are bringing together some of the world's most influential and dynamic intellectual leaders for conversations that will not only prove to be thought-provoking, but will offer some important perspectives on many of today's top global issues," said Terry Brubaker, Chairman of the Hilton Head Institute. "By starting these conversations, we are encouraging people to take the ideas that are discussed to better their own lives and the communities in which they live."
            In addition to Chuck Todd, additional speakers and presenters announced to-date include the following:
Dr.  Barry Asmus, Senior Economist, National Center for Policy Analysis, author of Crossroads: The Great American Experiment and the newly released book, Poverty of Nations
Nigel Bowles, Director, Rothemere American Institute at Oxford
Douglas Rushkoff, Best-selling author, Present Shock
Amber Case, Digital Philosopher and author of A Dictionary of Cyborg Anthropology

                      
Neil Howe, Economist and Generational Expert, author of The Fourth Turning
Cam Marston, Author of Generational Insights

                         
Andrea Hershatter, Senior Associate Dean, Emory University's Goizueta Business School
Jim Wagner, President, Emory University
Paul Tough, Bestselling Author of How Children Succeed
Bill Strickland,  Author and President & CEO, Manchester Bidwell
For more information about The Forum: Courageous Conversations on America's Future including a complete list of speakers/topics and a schedule of events, or to join this very special event, visit www.hiltonheadinstitute.org.