"Ther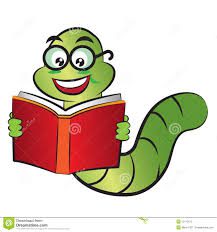 e was no roasted peacock for Thanksgiving in John Waters's 1st Battalion. Tucked once again into the Tine River valley, twenty-five miles west of Tunis, his tank crews settled for a breakfast of greasy mutton stew with hardtack, heated over gasoline-soaked dirt and washed down with thick tea. Their cigarettes long gone, the men rolled dried eucalyptus leaves in toilet paper and pretended they were Chesterfields.
"Each soldier habitually watched the sky as he ate, smoked, scribbled a letter, or cleaned his weapon. Luftwaffe pilots now attacked on average once an hour, and the Americans had renamed the Tine glen 'Happy Valley.'"
Rick Atkinson, An Army at Dawn (2002, Henry Holt and Company)
Ah, American soldiers. If you're like me, even a little bit on occasion, writing like this (which won the Pulitzer Prize for history) is irresistible; it is the stuff of a life of learning and the joys of reading for its own sake. While I am most frequently found tucked into another WWII book, and terrific new ones keep being published, I also love other nonfiction and yes, all of that heavily leavened with murder mysteries and cop thrillers, short stories, and more.
Not being able to wait for my Veterans Day piece this year, which as always will feature military books I love, this column is devoted to recent reads which captivated me. In sharing a taste of them, I hope our readers will find copies and enjoy them as well. Cheers, everyone.
1) Rick Atkinson, The Long Gray Line (1989, Simon & Schuster)
This monumental effort by Atkinson, weighing in at over 700 pages in paperback, traces the arc of developmental chaos, enlightenment and glory of West Point'€™s marvelous class of 1966. The author is not only a brilliant storyteller, he is a master'€™s master historian, researcher and scholar whose work reads as if he not only knew virtually every character in the book but walked in their shoes and then boots for over twenty years. From their earliest calls to the military – €"frequently sounded by their fathers and grandfathers who were earlier academy graduates – €"to their glorious grind through this great if also flawed institution, through their grinding and often lethal service in Viet Nam, to their post-war careers in the military, law, and elsewhere, this class shared the binds of duty, country, and valor. Ordinary classmates they were certainly not.
Three of the cadets in particular – John P. Wheeler III, Thomas M. Carhart III and George A. Crocker – €"provide a detailed narrative thread throughout this saga. Before very long the reader feels as if he or she has been blessed with new brothers, ones with any brother'€™s glowing talents and virtues along with their foibles and frailties. Carhart is a good example. A brilliant rebel and prankster, he was nearly killed in a sports car joyride while at West Point, yet somehow survived his grievous head injuries and eventually resumed his military career with distinction, earned a law degree, and eventually played a critical role in the contentious development of the Viet Nam War Memorial.
Perhaps best of all, The Long Gray Line makes you prouder than ever to be an American, happy to be alive, grateful for all the Wheelers, Carharts and Crockers who gave so much of their young lives so that we can all enjoy the cascading wonders of the greatest democracy ever created and fought for time and again. Welcome to the West Point fan club.
2) John Grisham, Rogue Lawyer (2016, Dell)
The legal thriller superstar is still thundering away on the inside track at age 62 and he hasn'€™t lost a step. I was in a drugstore picking up a prescription and passed by their tiny selection of books. One glance at a new Grisham title and the process of my never-ending search for new reads screeched to a brief halt and the book was added to Grisham's astronomical worldwide sales (a wink over 275 million, to be more precise). Grisham is that rare writer who combines enormous talent with modesty: "I can't change overnight into a serious literary author. You can't compare apples to oranges. William Faulkner was a great literary genius. I am not."€ Oh yeah? Well lots of us like apples and oranges.
Rogue Lawyer's only flaw is that it races by much too quickly and "€œpage turner"€ strikes me as flippancy in this case. The book centers on a fascinating if shadowy attorney named Sebastian Rudd. He works out of his customized car and only on cases too tawdry or slimy for conventional attorneys, especially those married to predictably high and steady earnings. Rudd defends characters (vicious cage fighters, anyone?) that some would rather lock up or execute directly and forgo due process. His legerdemain in this netherworld brings him clients no one else wants, including public defenders. One of the joys in this story is that Rudd is in many ways as offbeat as his clients, as tough and as vulnerable. Ride along with him for a few pages and before you need another shower you will have devoured this brooding book.
3) David McCullough, The American Spirit (2017, Simon & Schuster)
After that shower you'€™ll be clean, refreshed, cheerful and ready to be genuinely uplifted. Like Atkinson, McCullough is a Pulitzer prize-winning historian with an uncanny ability to transport his readers into America'€™s shining (though sometimes inglorious) past. The American Spirit is a sample of McCullough's speeches over the years, many of them at graduations where, one hopes, his inspirational words have the potential to do the most good.
My wife had dinner with him once, before we met, and reported that he is as charming and wonderful as I had always suspected from seeing him on television and reading his books. His modesty seems as deep as his brilliance, not only as a writer but as a researcher and scholar for all of us, no matter our background. A quote from the introduction to Spirit perhaps conveys some of that:
"Many a time I have gone off on a speaking date feeling a bit down about the state of things and returned with my outlook greatly restored, having seen, again and again, long standing American values still firmly in place, good people involved in joint efforts to accomplish changes for the better, the American spirit still at work."€
Above all, The American Spirit provides the reader with a much needed, timely jolt of optimism. And if you can'€™t trust David McCullough, one of our country'€™s true guiding lights and a national treasure, there may be scarcely anywhere else left to turn.
4) John W. Pilley, Chaser (2014, First Mariner Books)
Let'€™s end today with another truly inspirational title. Dr. Pilley is an intrepid retired psychology professor from Wofford College, a small liberal arts school in Spartanburg, SC. He has been working nearly constantly with his beloved Border Collie, Chaser, since 2004. She is nearly impossibly spectacular. Start with the American Kennel Club's description of this remarkable breed: "€œIn motion, they are among the canine kingdom's most agile, balanced, and tireless citizens."€ Add in Chaser's astounding intelligence and desire to please, and you get arguably the world'€™s greatest dog. I know, your dog is the greatest. So are ours, but no one else has a dog who knows over 1,000 words (seriously) and can understand English better than many humans starting with toddlers. Chaser'€™s story, told as only her best pal John Pilley can tell it, brings our understanding of the greatest inter-species bonding to giddy new heights. P.S. She is also cute as the dickens.
Do enjoy these titles. They are truly worth a look.