2010 Beaufort Irish Festival just around the corner…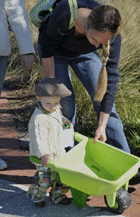 It's that time of year once again for Beaufortonians and their neighbors to don their green in celebration of all things Irish. The 2010 Beaufort Irish Festival is just around the corner and this year's festival promises something for all-who-would-be Irish and those who actually are!
The festival celebrates Irish history and will offer an impressive line up of guest lecturers. And the best part? This year's lectures are free. On Saturday, February 6, Professor Howard J. Keeley of the Center for Irish Studies at Georgia Southern University will deliver "The Irish in the South: Queensborough". The lecture will be held at St. John's Lutheran Church on Lady's Island from 7:00-8:00pm. Keeley will delve into the Irish settlement established along the Ogeechee river between Savannah and Augusta. Participants will enjoy tea following the lecture along with a display of Irish Beleek pottery and crystal.  Also lecturing this year will be Keeley's colleague, Professor Marti D. Lee, who will tell the tale of "Lady Gregory…Rebel Mother of the Irish Literary Renaissance". That event will take place Saturday, February 13 from 7:00-8:00pm at St. John's Lutheran as well. Lee will explain why Lady Gregory was anything but a shrinking violet!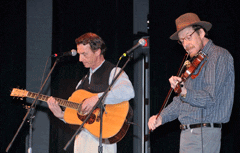 Rest assured, this year's festival isn't all academic – there are plenty of events for the young and young-at-heart, including free Irish folk dancing lessons (a.k.a. Ceili – rhymes with 'daily') on Tuesday, February 9 from 7:00-8:30pm at the Quality Inn at Beaufort Town Center. This is the perfect event for the 6 to 100 crowd. And the Beaufort Irish Festival just wouldn't be the same without its much anticipated Gala Party. This year's event will be held on Friday, February 19 from 6:00-9:00pm at the Best Western Sea Island Inn on Bay Street. Meet and greet, mix and mingle and enjoy the music of the O'Carolan Trio and the storytelling talents of Batt Burns. Tickets are $35.00 per person and include cocktails and heavy hors d'oeuvres, dessert and Bailey's Irish Coffee Encore.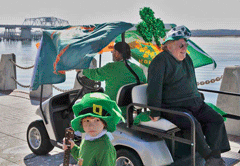 Main events being held on Saturday, February 20 include Festival performances by Irish-born musician and songwriter Brendan Nolan, pub favorite Harry O'Donoghue, guitarist Carroll Brown, dancing exhibitions, crafts, pub night at Beaufort institution Luther's Rare & Well Done and of course…everyone's favorite…the Molly Malone Parade for children 10 and under. The parade starts at 10:00am in the Henry C. Chambers Waterfront Park and will include awards for "Best Leprechaun" and "Best Molly Malone Float".
The festivities wind down this year with an Irish music jam session at The Office bar & Grille on Boundary St. which will be featuring – what else—but, corned beef Reubens.
Let's not forget the most important part of this year's festival, though. Proceeds will go to benefit Hope Haven of the Lowcountry, dedicated to children's advocacy and rape crisis services (www.hopehavenlc.org).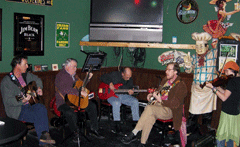 You can get information on all these events and many more along (including the Irish Soda Bread competition) and a complete schedule at the Beaufort Irish Festival's website at www.beaufortirishfestival.org.  Tickets for all events are available in advance at Deals, 724 Bay St. in downtown Beaufort (843-524-4993), Quality Inn at Town Center (843-524-2144) and at the door until sold out. Questions? E-mail info@beaufortirishfestival.org.
Main events calendar:
2/6 – Irish Culture/History Lecture Series
2/9- Irish Folk Dancing Lesson and Dancing (Ceili)
2/13- Irish Culture/History Lecture Series
2/19 – Irish Festival Gala Party
2/20 – Molly Malone Children's Parade