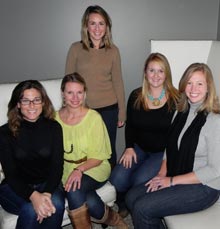 The Junior Service League of Beaufort is creating a
Prom Boutique for high school girls… and they need your gently used dresses!
It may only be January, but that doesn't mean area girls aren't beginning to think about Prom. That's right… Prom will be here before you know it; and Juniors and Seniors all over Beaufort County are starting to think about the perfect dress to compliment the most anticipated night of their high school career.
For some, it is also a very stressful time of year. Imagine peers chatting about current trends, girlfriends shopping around for the perfect style. You've dreamed about Prom since the first time you watched Cinderella. Now, it's finally time to enjoy the magical evening, and you want the dress that's going to catch every eye in the gymnasium. But wait. You look at the price tags. These dresses are simply unaffordable, and there's no way you're ever going to be able to make enough money this Spring to pay for your dream gown.
It can be depressing, especially if you've worked hard through high school. You've made good grades. You're a good girl. It's just hard to find the money.
Well, there's a group of women who understand just how you feel. The Junior Service League of Beaufort, a network of women who assist the community through acts of volunteerism, have organized the JSLB Prom Boutique, to be held March 3, 2012 at Studio B Dance Centre, 915 Greene Street in downtown Beaufort.
The mission of the JSLB Prom Boutique is to promote the confidence and self-esteem of the young women of Beaufort whose families have been affected by these hard economic times. The purpose of the project is to provide a gown and coordinating accessories for these young women to wear to the prom.
They are collecting gently used dresses from now until March, anticipating 300 gowns for area high school-aged girls to choose from.
JSLB has partnered with the Beaufort County School District, relying on social workers and guidance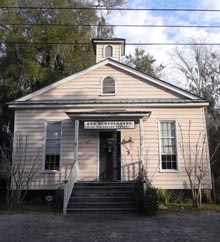 counselors to assist with choosing deserving girls to preview the gowns first. After this select group is invited to preview the dresses, the boutique will be open to all Beaufort County Juniors and Seniors.
Elizabeth Klosterman, JSLB's Prom Boutique chair, explains, "Prom is a milestone in every girl's life, a time when they should feel a tremendous amount of confidence. This project is a good fit for JSLB, because it fulfills every component of our mission."
Emily Harris, this year's President, agrees. "We are truly a service league, and The JSLB Prom Boutique is a direct way we can impact young women in Beaufort County. It clearly meets our mission of enriching the lives of women, children and families in our area."
Through the talents of JSLB's diverse membership, the Junior Service League of Beaufort has offered service and raised money for the Boys and Girls Club, AMIkids, CAPA, Choices, Friends of Caroline Hospice, Thumbs Up, Hope Haven, the Little Red Dog Foundation, United Way and St. Vincent de Paul Society Food Pantry.
The Prom Boutique is just another way JSLB is giving back. And it needs your help!
Calling all women of Beaufort County: JSLB wants your dresses-cocktail, semi-formal, formal, long, short, maternity and all seasons welcome! All sizes are needed! And don't forget about the accessories. Prom Boutique is accepting jewelry, shoes, scarves, handbags and tiaras as well. It's time to clean out those closets and donate to this worthwhile cause.
The Beaufort Memorial Hospital Foundation's Valentine Ball is approaching. Do you have a dress from last year that is taking up space? Or, do you know that this year's gown will only be worn once? Or, have you been in five weddings this year, wondering what to do with all those bridesmaids dresses? Have you lost weight recently? Perhaps gained a few pounds? If so, sorry for the frank reminder; but, don't keep those gowns for sentimental reasons! There's no need for them to hang and collect dust. And you know that's just what they're doing.
Think about that 17-year-old girl, who has dreamed of that enchanted May evening. She's just your size, has your exact style and could wear your dress with grace and poise like a model off the runway. She's out there, and she's depending on you.
Donating is easy. There are two drop-off locations in Northern Beaufort County: Palmetto Smiles of Beaufort, 40 Kemmerlin Lane on Lady's Island and Sea Island Ophthalmology, 111 High Tide Drive in Beaufort. Additionally, if you live in Savannah, Hilton Head, Bluffton, Walterboro or Charleston and want to donate, a member of JSLB will pick it up from you. Just call (843) 566-4686.
If you don't have a dress, JSLB is also accepting donations via PAYPAL on their website, www.jslbeaufort.org. Funds collected will allow a lucky young woman to actually go out and purchase the gown of her dreams.
In addition to Palmetto Smiles of Beaufort, Sea Island Ophthalmology, Studio B Dance Centre and Beaufort Memorial Hospital (JSLB's 2011/12 lead sponsor), the organization would also like to thank Patrick Harris and Harris Pillow Supply for storing the dresses until the big day in March.
Members of the Prom Boutique committee include Elizabeth Klosterman (Chair), Carson Bruce (JSLB Service Chair), Emily Harris (President), Gloria Duryea (Past President), Lorin Siegel, Ashley Hutchison, Anna Edwards, Jen Pearce, Delene Miller and Jessica Rhodes. These women have been working on this project for a year and are looking forward to March 3, when their hard work will pay off and they'll be able to witness the sincere gratitude of all the Juniors and Seniors trying on their dream gowns.
Imagine a room full of grins, looking through the four walls of mirrors at Studio B, perhaps not at their dresses, but what's inside…beautiful, confident, deserving young women who've now been afforded their Cinderella moment.
This is a once in a lifetime opportunity for area high school girls. And, with the beautiful and giving women in this community, the inaugural year of the JSLB Prom Boutique is sure to be a glamorous success. Please, donate your dresses today!
If your salon would like to donate a hairstyle, manicure or pedicure to Prom Boutique, please call Elizabeth Klosterman at (843) 566-4686.