Th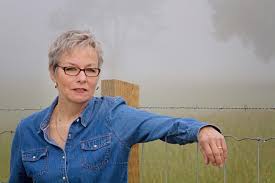 e Anchorage 1770 is proud to announce that Coastal Living Magazine has named it America'€™s Top Seaside Inn. The award was bestowed following a reader poll that featured properties in the Southeast, New England, the West Coast and Hawaii.
Nicknamed "The Queen of the Bay," the Anchorage 1770 is the country's largest intact tabby structure and has changed hands throughout its colorful history in Beaufort. It was perhaps best known as the William Elliott House, whose namesake owner was a renowned politician and explorer. Today, the luxury inn opens its doors to guests from around the world, who visit Beaufort to enjoy historic tours, aquatic adventures, Lowcountry cuisine and period architecture. Its unbeatable location in the historic waterfront district sets it apart from other accommodation in the area.

Owner-innkeepers Frank and Amy Lesesne began an ambitious restoration in 2014. Frank, a former tech entrepreneur and Amy, a former flight attendant and photographer, knew the task was no small undertaking. In addition to restoring and refinishing a Federalist mansion, the couple conceived a boutique inn to match its legendary past. Last October, the Lesesnes brought aboard Chef Byron Landis and re-launched the Ribaut Social Club, a historic dinner-and-drink hotspot that once played host to gambling, dancing and raucous parties. The current iteration of the Ribaut Social Club aims to capture the original club's convivial atmosphere.

"With the same joie de vivre that motivated the couple to buy and painstakingly renovate the home starting in 2014, the Lesesnes hang out and play ultimate hosts, setting you up on excursions like a tasting tour of Beaufort, fly fishing on local waters, or a paddleboard exploration of the historic harbor," wrote Coastal Living editors.

In addition to the Coastal Living citation, The Anchorage 1770 has earned kudos from travel bibles like Conde Nast Traveler and The New York Times travel section. In January, the property was featured on the Today Show as a prime mid-winter getaway. This spring, the inn was invited to join the Southern Living Hotel Collection, an elite group of Southern boutique hotels whose quality caught the attention of Southern Living magazine editors.

"It has been an exciting year with the launch of the restaurant, the Ribaut Social Club, the invitation to be part of the Southern Living Inn Collection and now this award from Coastal Living readers," said Frank Lesesne.

More exciting events are planned for the final months of 2017 and early 2018: Guests should plan their visits as quickly as possible to secure spaces for upcoming programs.

"Stay tuned for some of our event programming coming up in the Fall and Winter along with local events like the Pat Conroy Literary Festival, Beaufort Shrimp Festival, the Frank Lloyd Wright Auldbrass Tour and the Beaufort Film Festival," said Amy Lesesne.