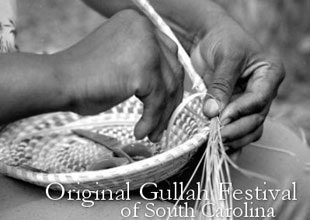 Explore and celebrate the historical Sea Island heritage of Beaufort at the 30
th
Annual Original Gullah Festival May 27-29 in Waterfront Park. With more than 70,000 festivalgoers each year, this three-day celebration focuses on the education and cultural preservation of the African American Gullah heritage in the Lowcountry and draws attendees from around the globe, including Liberia, Nigeria, Sierra Leone, Canada, Australia, Germany and Guadeloupe.
            "Our community is excited to have the honor of hosting the Original Gullah Festival for its 30th year," said Robb Wells, tourism division president for the Beaufort Regional Chamber of Commerce. "This family-friendly event is extremely important to Beaufort, emphasizing the richness of the Gullah culture in the Lowcountry. Not only is it educational and informative, but it is also a unique presentation of our Beaufort community."
            Forums and educational segments, including an informative panel and discussion titled "Lest We Forget," will help provide insight and meaningful discussion about the country's past. All ages are welcome. Other attractions throughout the event include:Storytelling;Jazz, rhythm and blues, gospel, reggae, and Caribbean music;African drumming and dancing; Teen pageant; Black Inventors Museum; Re-dedication of the historical marker in Port Royal; Free children's Zumba classes; Gullah Marketplace (free to all)
            Admission to the festival is $5 on Friday, $25 on Saturday and $20 on Sunday. Children 12 and under are free.  Other events and workshops inside the festival are additional.  Tickets can be purchased online at TheOriginalGullahFestival.org or at the gate.