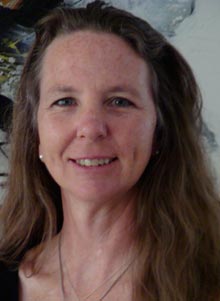 Stories of (and Resources for) Veteran Entrepreneurs
Intermission
We are now halfway through the series of how to start a business. We have covered, in depth, making decisions and taking action. Before I move on to the next half of the series I thought I'd explore some specific examples of entrepreneurs.
In light of last month's visit to Beaufort by Gary Sinese and the Lt. Dan Band with the focus on serving disabled veterans, I decided to devote today's column to Veteran entrepreneurs.
Veterans who have left the U.S. military in recent years are contending with continuing high overall U.S. jobless rates and high veteran unemployment rates in particular. Going forward, more than a million service members are projected to leave the military between now and 2016. The good news? In 2007 (the latest data available from the U.S. Census Bureau), veterans owned 2.4 million businesses, or 9 percent of all businesses in the US, generating $1.2 trillion in receipts and employing nearly 5.8 million people.
Today I'd like to share with you some stories of specific Veteran entrepreneurs and their companies' missions (as pulled from their websites) as well as the story of one (transplanted to Beaufort) hometown hero Veteran entrepreneur, Steve Danyluk. I'll also provide a list of resources if you are a veteran interested in pursuing entrepreneurship. But first, a thought:
"No technology will ever be able to replace the experience of the story told through war-weary eyes." – Captain Alexander Martin, USMC
Here's to recognizing veterans who have chosen the creation of a business as a means to share their stories with the world.
Bullets2Bandages
Erik Spalding and Cole Evans were Naval Explosive Ordnance Disposal officers responsible for defusing and disposing explosive devices in Iraq and Afghanistan. Upon exiting the military in 2010 they wanted to create a way for people to say "Thank You" to their fellow soldiers and the veterans. As founders of Bullets2Bandages, they created a way to take instruments of war and transform them into a symbol of pride, gratitude, and healing. Their company is a mission-driven, socially conscious apparel and accessories business with the following goals:
• Get every American to post a Thank You message for our veterans.
• Build partnerships with local and national businesses to raise money for veteran's charities.
• Share important information about the veteran community.
• Be a leader in socially responsible companies.
• Prove that successful entrepreneurs will flourish by doing GOOD.
Spalding told the Huffington Post: "For us to continue to be in this country, we need to reinvest in our country. We were leaders in the military, now we want to be leaders in the civilian sector and create awareness for veterans. It's kind of hard sometimes when you get out. Some people might be physically disabled, and some might have mental issues. A third of all homeless people are veterans. Some are sleeping on the streets tonight and that just doesn't sit right with me. There are all these different challenges of changing into civilian life, and we just want to help along that process and be a leader for that in business."
Nuru International
Jake Harriman is founder and CEO of Nuru International. He attended the U.S. Naval Academy, served in the Marine Corps as a Platoon Commander in both the Infantry and a Special Operations unit called Force Recon, and has an MBA from Stanford. As a Marine, he led four operational deployments throughout Southwest Asia/Middle East, Africa, and Southeast Asia, including two combat tours in Iraq. He was awarded the Bronze Star for actions in combat during his second tour in Iraq. Jake founded his company, Nuru International, because he believes that extreme poverty is a contributing factor to the causes of 21st century terrorism and insurgency, and that a reduction in extreme poverty will impede the proliferation of terrorism and insurgency. Thus their mission is to eradicate extreme poverty by holistically empowering rural communities to achieve self-sufficiency and to inspire the developed world to confront the crisis of extreme poverty.
The Stabilization Group (TSG)
TSG is a veteran-owned, U.S. based company conceived on the front lines of Iraq and Afghanistan. The founders worked closely with military, civilian government, non-profit, and private development organizations in the stabilization of target areas through micro-grant initiatives, infrastructure development and implementation of renewable energy projects. The Stabilization Group (TSG) is committed to stabilization and development in conflict, post-conflict, and crisis regions throughout Africa, Eastern Europe, Asia, and the Americas. They believe the economic and political success of a region depends upon making opportunities for peaceful governance and economic possibilities available at the local level. Their efforts to build opportunities for economic and political growth by beginning with investment in the grassroots of villages and neighborhoods follow three primary areas of focus: community development, locally inspired sustainable building practices, and renewable energy solutions. Their expeditionary-minded firm is dedicated to delivering enduring results to their clients through innovative stabilization and development initiatives.
The Independence Fund
Steve Danyluk is Founder, Executive Director, and Chairman of the Independence Fund. He is also the organizer of the Lt. Dan Weekend in Beaufort, SC and a US Marine Corps Reservist and combat veteran. Since its inception nearly five years ago, the all-volunteer Independence Fund has raised and distributed nearly $1.75 million of goods and services to deserving veterans and their families. The Independence Fund and its volunteers have both raised a lot of money and discovered that the healing process is most effectively acquired through the active engagement of the community. Steve is an excellent example that entrepreneurial efforts apply to the non-profit world every bit as much as to the for-profit world.
For Veteran entrepreneurs interested in taking classes on entrepreneurship, starting a business, or growing businesses, I have compiled a list of 18 links of resources with a description of each. In the interest of space, please go to my website http://www.thestartover.com to see the list! And as always, contact me anytime if I may support you in any way or answer your questions!
Beaufort resident Jamie Wolf is the author of 'Start Over! Start Now! Ten Keys to SUCCESS in Business and Life' and ten accompanying guidebooks. If you're ready to be Master of your Fate and Captain of your Soul, she invites you to come on board! Jamie offers online courses and coaching for entrepreneurs and people interested in starting over or in starting their own business. Visit her at http://www.thestartover.com