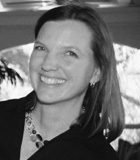 The season has started.  This time of year is always busy for me, doing my least favorite type of appraisal… moving damage claims.  I just hate looking at crunched Chippendale chairs or shattered Irish crystal.  Most shippers spend time and money training their staff members to properly pack and ship antiques and fragile items.  Most packers do try hard to protect your possessions using what they learned.  There are also a few shippers who don't take the precautionary measures they should, usually to save money.  Even with the most careful handling, accidents do happen.
When the damage happens, someone has to determine whether to repair the item or "cash it out."  Cashing out occurs when the cost to repair exceeds the value of the item and the shippers pays either what it is worth on the market or what the item was insured for by the owner prior to shipping.  That someone is usually an employee of the shipping company.  For highend items, such as antiques or fine art, or for situations that may lead to a court date, appraisers are often called in.  Having been in the position of deciding that "what next" step, I have a few tips to help those dealing with the damage claim.
When you move, the shipper will note defects in your things as they pack.  You will be asked to sign this form attesting that you agree to the comments about condition. You need to understand how your homeowner's policy pays for moving damage, or make sure that you understand the policy offered by the shipper if you choose to purchase that. Tip number one is to take photos of your possessions before the packers arrive.  Take special note of existing damage or old repairs.  For example, if your dining table has an old scratch in the surface, take a close up photo.  The reasoning is that if the table has an even worse scratch on the top after the move you have evidence.  The shippers' list showing "dining table, scratched top" could be misunderstood to include the new damage.
Tip number two is to have copies of any appraisals or bills of sale ready to show the packers if necessary.  Keep them handy during the move so you can find them when you are unpacking as well.  That way the "old table" that gets lost in storage can be proved to be the valuable 17th century tavern table you inherited from your dear departed uncle.  Besides, you have the photos you took.
Special cartons are often used to ship fragile china and glass.  Make sure that such items are not packed too tightly since it doesn't take much pressure to break them.  When you make your pre-move list, include a current count of pieces and make note of any chips or cracks.  Some shippers will make custom built crates to protect things like glass front cabinets or oversized mirrors.   If you have one of the old-fashioned convex glass china cabinets this is a very good idea.  The old curved glass is hard to find and expensive to replace.  This is also a good idea for things with fragile moldings or ornaments made of gesso and wire, such as gilt mirrors with ornate crests or curvy gilt frames.
There are some types of damage that commonly occur during moving no matter how much care is taken.  Older silk lampshades or fabric get shredded, flakes of loose veneer get chipped off and lost and pieces of furniture come apart at the joints.  Damage like this is rarely paid for by the shipper and is called "inherent vice." This is one of those two-dollar appraiser terms I use.  This term means that an item has a defect caused by the materials used, the manner in which it is made, or the age that make it fragile.  Light and heat cause old fabric to break down.  Veneer loss can be avoided by having loose pieces reglued before the move.  Be cautious in removing blankets or wrap off veneered pieces to avoid pulling loose veneer.  If you notice lost veneer then gently shake out the wrapping to find the piece.  It is easier to reattach a piece than to make and match a new patch.  Chairs come apart at the joints because old glue is fragile and is effected by shifting (for years even before the move every time you lean back in it) and vibration.  The changes in climate during shipping and storage can cause damage as well. If you feel your items are the type that might be harmed by climate change you might consider the extra expense of climate-controlled storage, especially if your items will be there for a long time.  Sometimes damage suddenly appears a few weeks after the move due to climate.   I've seen many a chest of drawers that was well behaved in a Northern town become a twisted, sticky mess here.  Don't blame the mover or the occult… blame the direct sunshine streaming in the large windows you loved when you bought the house.
If you do experience damage to an antique item the shipper may send a repair person of their choice.  Do ask questions to assure yourself that the person is qualified to repair your piece.  Some repair people specialize in restoring antiques and some are better at repairs of more modern pieces.  If you don't feel good about the qualifications of the person, contact the shipper and ask if you can get a quote from someone else before the repairs are done.  It is better to wait a little longer for the repairs than to have to pay someone to undo a bad fix.
If you are new to the area…welcome.  If you are leaving…we'll miss you.  Either way, be kind to your shipper and take a few precautions before you move and have understanding as you unpack.  If there is damage caused by genuine fault, then stand your ground and state your claims.
Libby Holloway is a Certified Appraiser of antiques and residential contents.  She is a member of the International Society of Appraisers where she is currently serving as Secretary of the Board of Directors.  She has recently joined the crew at Antiques & Such as well.  Libby can be contacted at www.LibbyHollowayAppraisals.com