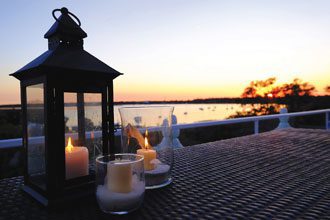 Anchorage 1770 Serves Up a Saucy Side of History
Story and Photos by Mark Shaffer
€œA recipe is a story that ends with a good meal. Pat Conroy, Author & Cook
There ought to be a law, was something I heard a lot as a child growing up in the South. My best friend's mother used it constantly and applied it liberally.
€œThere ought to be a law, she'd say, €œthat anyone with a butt that big shouldn'€™t be able to buy pants that tight. A brief pause for effect and, €œBless her heart. €
Her favorite targets for this unique brand of legislative reform were food and fashion.
€œThere ought to be a law that fried chicken should come out of a skillet and not a cardboard bucket. Fast food was new in those days and she saw the Colonel's Secret Recipe as an affront to her treasured Southern culinary traditions. As I recall she favored a lot of laws restricting the preparation, distribution and consumption of Southern food by €œNorthern Yankees. She never separated the two. And of course, to her way of thinking anyone not born in the South, qualified as a €œNorthern Yankee. €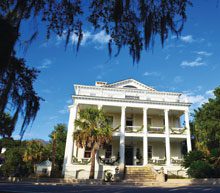 None of this had crossed my mind in years until a single bite brought it rushing back. One forkful of Chef Byron Landis' collards smacked that old axiom from the back of my brain, front and center. This had been preceded by a generous amount of what I thought would prove to be hyperbole. Anchorage co-owners Frank & Amy Lesesne, both native Southerners and confessed foodies, insisted their young chef'€™s greens were beyond compare.
€œThey are the best I'€™ve ever had, says Amy. €œSeriously. The best. €
€œYou have to taste it to believe it, says Frank. He backs this up with a serious nod.
Alright, I think to myself, they'€™re hyping their guy. I can understand that. But he'€™s from Kansas. I'€™ve been to Kansas. There are no collards in Kansas. But after spending some time in the kitchen with him, I get the sense that he'€™s plugged into the essence of this place.
€œEvery day I find something else about this house to love, says Byron. He'€™s prepping snowy grouper and tilefish for tonight'€™s bouillabaisse. Amy, who often serves as sous chef, watches the process intently. €œYou can feel the history here and the passion that'€™s gone into this place. That €™s pretty good inspiration. €
Inspiration seems easy to come by at Anchorage 1770. In a town known for ghosts it was an inspired decision to resurrect the specter of a name that still lingers in infamy.
THE RIBAUT SOCIAL CLUB was first referenced in the €œBeaufort'€™s Breezes column of the Palmetto Post dated October 15, 1891: €œThe social club of young gentlemen, recently organized here, held a meeting last night and adopted the name Ribaut Club. They have rooms in the building o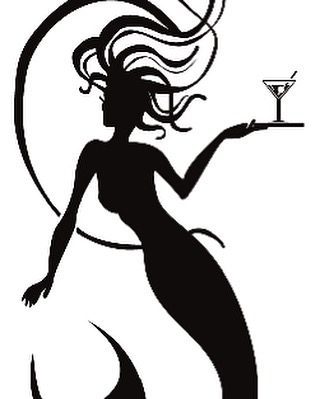 pposite the residence of Mr. Geo. Holmes, on Bay. Their rooms will be supplied with late books, magazines and newspapers. €
First, thank God prose has evolved, and second, it turns out their rooms were well stocked with much more than the latest bestsellers and periodicals.
In Tales of Beaufort Nell S. Graydon writes that the R.S.C. counted among its members officers of various ships touching port. Like a miniature Monte Carlo, the club was complete with bar, roulette wheel and numerous other gambling devices. It was a far cry from the gracious, cultured people whose home it had been for generations. €
The club was famous or infamous, depending on perspective – for its elaborate entertainments and raucous parties. Copious amounts of alcohol were consumed and the scandalous presence of unchaperoned young women and dancers fueled rumors of bacchanalian excess. As it turns out the gracious, cultured people of Beaufort didn'€™t have to put up with the shenanigans of the R.S.C. for long. Rear Admiral Lester Beardslee bought the property and eventually decided to make it his home. He christened it The Anchorage and spent a fortune restoring and renovating the structure. The Ribaut Social Club simply faded away.
The idea to resurrect the RSC seemed a natural fit with the laid-back luxury for which the Anchorage is now known. In just 18 months it's become one of the top-rated luxury inns on the East Coast, featured by The New York Times, Conde Nast, Vogue, The Today Show and more. Co-owners Frank & Amy Lesesne and Manager Vivi Verity Nellen knew they wanted to build on the inn's growing reputation and expand the culinary experience. And then one day a young couple wandered in to check out the location for their wedding.
€œI asked if I could use the kitchen, says Chef Byron. €œTurns out they were looking for a chef. €
Kismet. Pieces fell into place. Landis signed on as Executive Chef and after a brief hiatus of about 125 years, the Ribaut Social Club was back, but with certain caveats.
€œThere won'€™t be any gambling, € says Frank. €œAnd no scandalous ladies that we know about. €
What the current iteration does have is amazing food and an unmatched, 180 degree view from the fourth-floor porch.
€œWhen you first wrote about us (in December 2015), says Frank, €œyou pointed out that the Anchorage was luxurious but not stuffy. We €™ve taken the term €œfine dining out of the marketing because of that. The food is definitely fine dining, but we don'€™t want people feeling like they're coming into a stuffy old mansion. It's a social club. €
The concept is built on the traditional service style famous in English country homes. Patrons relax with a drink in the lounge, peruse the menu, place th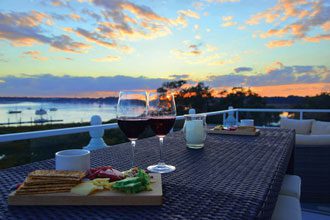 eir orders and are seated as their food arrives. Meanwhile, between cocktails and the first course there's plenty of time and opportunity to interact with other guests and locals.
€œOur guests always have a lot of questions about the area, says Frank. €œIt's good to invite the locals in to answer some of those questions. €
€œAnd once we did, we immediately began to see familiar faces coming back, € says Amy.
THE MENU changes monthly making for a hyper-seasonal dining experience. The Chef's expanded the menu to include a larger selection of starters, small plates and full dinners. Small plates are served on the third and fourth floor porches. Visitors and guests can enjoy a complete dining experience in the Anchorage dining room and on the front porch overlooking Bay Street and the river.
€œWe try and keep everything as local and as true to Beaufort as possible, € says Chef Byron, €œwith my own take on what that might be. €
He cites his interpretation of Bouillabaisse. €œIt'€™s a classic fish stew, but I'€™ve added collard greens and Hoppin John so that it's more of a brothy dish with fresh Lowcountry shrimp and fish and I smoke the pork jus. It'€™s about putting a modern twist on things. €
The dishes on these pages were part of the Chef's menu for Restaurant Week this past January. Each dish was nothing short of a revelation. More to the point, the supporting components were as exciting as the main event.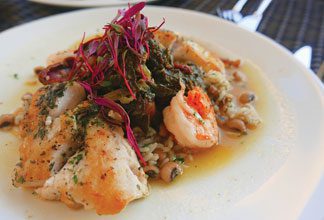 The striploin was perfect and melt-in-your-mouth tender. But the asparagus did not suffer from neglect. In fact, between our party of four, the plates were thoroughly spotless at the end. Not a morsel remained. The Lemon & Thyme Brined Chicken Breast was all at once crispy, juicy and brightly seasoned. The Broccoli Soubise (we had to ask) continued to be a topic of conversation long after the meal. And Landis €™ take on Tuna Tartar breathes new life into an old standard.
NOW, ABOUT THE COLLARDS. Well, there ought to be a law. Like most Southerners I am both proud and protective of our culinary traditions. It seems somehow blasphemous that someone who had never even seen collards before moving here can cook them like this. I'll just say this: if Chef Byron's collard greens were illegal, I'd be a wanted man. What Byron Landis has achieved – in a remarkably short time – is to create dishes that match the formidable history and reputation of this grand old house while paying delicious homage to the culture that surrounds her.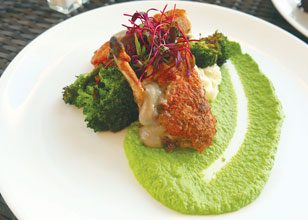 €œWe want to be as authentic to this area as we can, € says Frank. €œWhen people walk in the front door we want them to really feel the Lowcountry. And that's where we'€™re going with the Social Club, as well. €
Expect the experience of the new RSC to continue to evolve. And some aspect may serve as a memorial to Beaufort's favorite adopted son.
€œPat Conroy wanted to start a literary salon here, €says Amy. €œThat was one of our first ideas. €
The conversation continues even after the author's death last March. The newly opened Pat Conroy Literary Center is right around the corner.
€œJonathan Haupt with the Center has some great ideas,€ says Frank. €œSo, the Conroy Literary Festival and the film festival these are things we're eager to support and enjoy. €
Flash forward. A perfect Friday evening in February. With the Beaufort International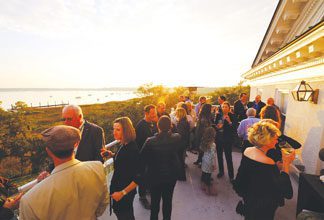 Film Festival in full swing, the Anchorage hosts a cocktail reception for filmmakers on the fourth-floor porch. The ambience and setting are perfectly cinematic. The buffet is anchored by a massive platter of Chef Byron'€™s Lowcountry Paella. Wine flows, the paella disappears, the hum of conversation rides the river breeze. In the sunset glow of magic hour, the spirits of the original Ribaut revelers still abide.  
ETCETERA
The Ribaut Social Club at the Anchorage 1770, 1103 Bay Street Beaufort, SC
Offers small plates & dinner Wednesday – Saturday 5:00 – 7:30 p.m. (Last call for drinks on the 3rd & 4th floor is 8:00 p.m.)
Enjoy Sunday Brunch from 10:30 a.m. – 2:00 p.m.
Reservations are highly recommended for all occasions at 877-951-1770-951-1770
View the current menu and learn more about the inn at www.anchorage1770.com

THE MENU
STARTERS
Tuna Tartar
With Orange Soy Glaze, Cucumber, Jalapeno, Avocado, Toast Points
ENTREES
Lowcountry Bouillabaisse
With Hoppin €™ John, Collard Greens, Smoked Pork Jus
Lemon & Thyme Brined Chicken Breast
With Demi-glace, Roasted Garlic Whipped Potatoes & Broccoli Soubise
C.A.B. Striploin
With Red Wine Reduction, Au Gratin Potatoes, Cipollini Onion & Asparagus
DESSERT
Peanut Butter and Chocolate Molten Cake