Charlie Brown's pal, Linus van Pelt, was right! There's something incredible about pumpkins in the fall. Luckily, you don't have to stay up all night in the pumpkin patch to find a great pumpkin recipe.
Five fantastic ones are right here! Pumpkins are a great addition to salads, soups, entrees and desserts. When buying a pumpkin, keep in mind that pumpkins grown and harvested for jack-o'-lanterns have less edible flesh than cooking pumpkins. Look for varieties that have been raised specifically for cooking. Select small, round, plump pumpkins that are 2 to 5 pounds, heavy for their size and blemish-free.  Store pumpkins away from direct sunlight for up to a month or keep them chilled until ready to use. Scoop out the flesh for recipes and save the seeds for roasting.

Pumpkin Bisque

3 cups carrots, peeled and diced

1 medium sweet onion, chopped


4 cups vegetable or chicken broth, divided

1 (30-ounce) can pumpkin

2 (12-ounce) cans evaporated milk


2 tablespoons ketchup


¼ cup dry sherry


Salt and pepper, to taste


Dash nutmeg


In a 3-quart saucepan, cook the carrots and onion in 2 cups of vegetable broth until tender. Remove from heat and let cool slightly. Pour vegetables and broth into a food processor; process until smooth. Pour mixture back into saucepan. Add pumpkin, evaporated milk, ketchup, sherry and spices. Cook, stirring often, until warmed through. Serves 4.


Roasted Pumpkin and Spinach Salad

For the dressing:
1 tablespoon stone-ground mustard
3 tablespoons balsamic vinegar
¼ cup extra-virgin olive oil
For the salad:
½ large pumpkin
3 tablespoons olive oil
Salt and pepper, to taste
¼ cup chopped walnuts, lightly toasted
1 cup baby spinach leaves
1 cup feta cheese, crumbled
In a small bowl, whisk together all dressing ingredients. Set aside. Preheat oven to 375 degrees. Cut pumpkin. Remove seeds and chop flesh into bite-sized pieces.  Place pumpkin and olive oil in a roasting pan, season well with salt and pepper and toss to coat. Roast until pumpkin is tender and lightly golden, about 30-40 minutes. Cool completely and remove skin from pumpkin pieces. Place pumpkin, walnuts and spinach in a bowl and toss with the dressing. Top with crumbled feta cheese. Serves 4.

Pumpkin Lasagna

9 lasagna noodles
1 pound sliced fresh mushrooms
1 small onion, chopped
2 teaspoons extra-virgin olive oil
2½ cups solid-pack pumpkin
1 cup half-and-half
1½  teaspoons dried sage leaves
¼ teaspoon salt
Dash of pepper
1¾ cups ricotta cheese
1 cup shredded mozzarella cheese
¾ cup Parmesan cheese
In a large pot, boil water and cook noodles until they are bendable but not quite al dente. Rinse with cold water and keep submerged until ready to use.
In a small skillet, saute the mushrooms and onion in olive oil until tender. Set aside.  In a small bowl, combine the pumpkin, half-and-half, sage, salt and pepper. Spread 1/3 cup pumpkin sauce in a 9×9-inch baking dish coated with cooking spray. Top with three noodles. Spread 1 cup pumpkin sauce to edge of noodles. Top with half of the mushroom mixture, ¾ cup ricotta, ½ cup mozzarella and ¼ cup Parmesan cheese. Repeat layers. Top with remaining noodles and sauce. Cover and bake at 375 degrees for 45 minutes. Uncover; sprinkle with remaining Parmesan cheese. Bake 10-15 minutes longer or until cheese is melted. Let stand for 10-15 minutes before cutting. Serves 4 to 5.

Pumpkin Strata

1 tablespoon vegetable oil
1 pound sweet Italian sausage
1 cup chopped onion
½ cup chopped green bell pepper
½ cup chopped red bell pepper
1 clove garlic, minced
1 loaf Italian bread, cut into 1-inch cubes
2 cups shredded mozzarella cheese
2 (12-ounce) cans evaporated milk
1 (15-ounce) can pumpkin
4 eggs
½ teaspoon salt
¼ teaspoon black pepper
½ teaspoon dried oregano
½ teaspoon dried basil
½ teaspoon dried marjoram
Preheat oven to 350 degrees. Lightly grease a 9×13-inch backing dish.  Heat vegetable oil in a large skillet over medium-high heat.  Add sausage, onion, bell peppers and garlic. Cook, stirring to break up sausage, for 7 to 10 minutes or until sausage is no longer pink; drain.  Combine bread cubes, mozzarella cheese and sausage mixture in a large bowl.  Beat evaporated milk, pumpkin, eggs, salt, pepper, oregano, basil and marjoram in a medium bowl. Pour over bread mixture, pressing bread into milk mixture.  Pour into prepared baking dish. Bake for 30 to 45 minutes, or until set.  Serve warm. Serves 10 to 12.
Pumpkin Bread

3 cups sugar
1 cup vegetable oil
4 eggs
1 (15-ounce) can pumpkin
2/3 cup water
3-1/3 cups all-purpose flour
2 teaspoons baking soda
1 teaspoon salt
1 teaspoon ground cinnamon
1 teaspoon ground nutmeg
2 cups chopped pecans
Preheat oven to 350 degrees.  Grease and flour two loaf pans.  Mix sugar and oil with mixer in a large mixing bowl.  Add eggs and blend.  Add pumpkin and blend.  Add water and blend.  Combine remaining ingredients and add slowly.  Fill pans equally and bake for 1 hour and 15 minutes or until golden brown. Serves 12.
The writer owns Catering by Debbi Covington and is the author of two cookbooks, Gold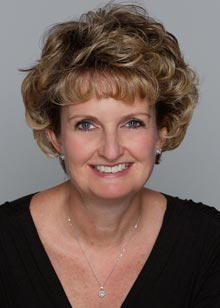 Medal Winner of the Benjamin Franklin Award, Celebrate Everything! and Dining Under the Carolina Moon.  Debbi's website address is www.cateringbydebbicovington.com. She may be reached at 525-0350 or by email at dbc@cateringbydebbicovington.com