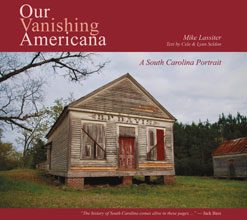 By Cele & Lynn Seldon
When North Carolina-based lawyer and photographer extraordinaire Mike Lassiter approached us about writing introductions to the nine chapters of his new coffee table book, Our Vanishing Americana: A South Carolina Portrait, we jumped at the chance—especially after seeing his best-selling Our Vanishing Americana: A North Carolina Portrait, along with watching the accompanying PBS show about it. Once we dug in, it gave us great insight into many of the long-standing businesses and people of our adopted state and we never looked back.
After traveling throughout North Carolina capturing in photographs the iconic family businesses which have been fading from the backroads and Main streets for the past quarter of a century, Lassiter continued his journey southward. The result is Our Vanishing Americana: A South Carolina Portrait, a coffee table-style book with more than 200 pages of colorful photos of general stores, hardware stores, fillin' stations, groceries, barber shops, theaters, drugstores, restaurants and other vanishing Americana across the Palmetto State. We contributed the introductory text in each chapter, featuring personal stories and anecdotes from some of the fascinating people and places Lassiter met and experienced during his travels to every county in the state.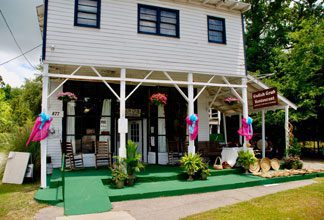 The nine chapters in the new book are: General Store; Hardware Store; Fillin' Station; Grocery; Barber Shop; Theatre; Drugstore; Restaurant; and More Americana. Our chapter introductions highlight many of the places (and people) featured in Lassiter's stunning photography. Some of our favorites across the state featured in the book include: C.T. Summer General Mercantile in Newberry; Ruff & Co. Hardware in Ridgeway; Vallentines,
a one-time fillin' station on Highway 301 in Cope, just 13 miles south of Orangeburg; Breeden's Grocery in Bennettsville; Ocean Drive Barber Shop in North Myrtle Beach; Charleston's American Theater; Guerin's Pharmacy in Summerville; Santee's Lone Star BBQ & Mercantile, featuring pulled pork and more in a rustic setting and, more classic Americana at iconic South of the Border.
Of course, Beaufort County is well-represented in the book, including: Luther's Pharmacy (now Luther's Rare & Well Done) in downtown Beaufort; Highway 21 Drive In just outside of town; Yemassee's Hughes General Merchandise, near the classic Amtrak station; St. Helena Island's beloved Gullah Grub Restaurant; 21 Open Air & Grocery, also on St. Helena Island; and, last, but not least, Bluffton's "Country Store" on May River Road (which we don't think is open any more).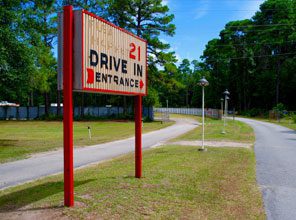 Here's an excerpt from Lassiter's Introduction that is sure to make you want to buy the book:
         I am a Tar Heel, born and bred. But also near and dear to me is our Cackalacky sister to the south. If I was ever exiled from the Old North State, I would surely become a Sandlapper. I have spent my entire life zig-zagging over the backroads of South Carolina: to the coast from the Grand Strand to the Low Country, and to the Upstate to visit relatives. My family has had a home at Pawleys Island since 1989, just before Hurricane Hugo gave us the opportunity to rebuild. My earliest memories of roadside country stores were most likely from those at which we stopped on the way to the beaches of South Carolina.
         So…it was natural to continue my journey into the Palmetto State. 
         My fascination with old stores and storefronts goes back to my childhood. I was born at the tail end of
the Baby Boomer generation, but I have vivid memories of stores with creaky wooden floors, pot-bellied stoves and soda fountains. When I was a kid, I went to the movies at theaters with one screen, not 18! I'm even old enough to remember marveling at the gas station attendant who would not only pump gas in our car, but he would also clean our windshield and check under the hood. Those stations are now practically extinct. In and around Myrtle Beach, I grew up going to the Pavilion Amusement Park (1948), Pirate Land (1964), and later, in my high school years, Crazy Zack's (1977). All of those places are long gone.
         Signs of the past are still visible along Main Street and the backroads of this state. However, even South Carolina has not been immune to the increasing commercial development over the past half century. My journey has been a race against time. Many of the venerable shops and family businesses, which flourished during the better part of the 20thcentury, have been shuddered for many years. 
         Technology has changed quite a bit, even since my North Carolina book was published in 2006. For that book, I relied heavily on word of mouth from folks about places to see and photograph and, for the most part, just drove and discovered places on my own. Now, the internet is much more developed and has provided me with a wealth of information about interesting places throughout South Carolina. Also, the technology of photography has changed. All but a handful of the photographs in my first book were taken with slide film and then scanned to a digital format. However, all of the photographs in this book were taken with a digital camera between 2007 and 2020.  
         Every one of the 46 counties in South Carolina is represented in this book, which is divided into nine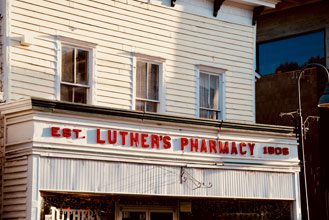 chapters according to the type of store or business. Each chapter contains an introduction highlighting a few of the people and places I encountered during my travels.  The county by county index will assist you in looking for places of interest.  As I mentioned in my North Carolina book, I'm sure I've missed a few gems along the way. If so, you better hurry up and grab your camera. It may not be there much longer. 
         I hope you will enjoy this glimpse of days gone by.

Our Vanishing Americana: A South Carolina Portrait is or will be available at NeverMore Books, Beaufort Bookstore, McIntosh Book Shoppe, the Pat Conroy Literary Center, and elsewhere in Beaufort County and beyond. Several pre-Holidays book signings with Lassiter and the Seldons are in the works.
Cele and Lynn Seldon are Beaufort-based travel journalists known as Seldon Ink (www.SeldonInk.com).