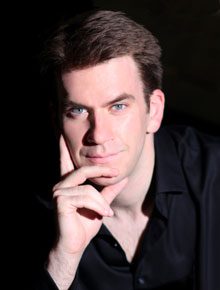 In the midst of the pandemic, many performing organizations are presenting live musicians virtually; on November 1 at five, USCB Chamber Music will present them live for a limited audience of subscribers who are comfortable attending and by live streaming and by video for patrons who prefer the safety of watching and listening at home. Seating in the Center for the Arts will be reduced, but not eliminated, to comply with physical distancing and CDC guidelines. 
Fueled by the ingredient that performers and listeners have been denied due to Covid—the warmth and sustenance of human interaction—the artists, with relief and joy, will once again create their life-affirming communication with all who love chamber music.
               Three unique works will grace the concert. The first is Wolfgang Amadeus Mozart's Duo in G Major, K. 423, arranged for violin and cello. It is an excellent example of Classical style and a perfect antidote for hectic times: balanced formal proportions, tuneful melodies, pleasing—not clashing—variety, elegant style, carefully chosen and sophisticated conversation. The American original, Charles Ives (1874-1954), will be represented with Trio for Violin, Cello, and Piano (written between 1904-16). Ives is generally acknowledged as the greatest American composer from the country's founding into the 1920s. He was a unique blend of old-time values and modernist aspirations. Brought up to revere home, church, and country in small-town New England while listening to hymns, bands, organ recitals, and patriotic tunes, he took those values with him to Yale, where he fully engaged in sports, fraternity life, and musical activities. All of these influences found their way into his music. No starving artist, Ives became a financially successful insurance-industry leader and was free to write music to his own specifications. The second movement, titled "TSIAJ" (This scherzo is a joke), is a particularly good example of his capacity to conceive and implement the technique of musical sampling (70 years before this procedure was 'discovered' by hip-hop). He combined and overlapped fragments of American folk melodies, hymns, fraternity ditties, and campus songs, creating a vibrant texture in which all tunes have equal billing.
               The concert concludes with Johannes Brahms' Piano Trio in b minor, Op 8. This is his only work
existing in two published versions. The earlier version was written when he was 20; the revision, written in his fifties, is the more frequently performed and will be played at this concert. Although substantial, the second version is one third shorter than the first with youthful ramblings excised and newly-composed music added. The exuberance and intellectual invention of youth, leavened with the wisdom of maturity, combine to create an accessible and deeply satisfying work.
               The three performers, familiar collaborators on this series, share a love for playing chamber music. Not unlike the Brahms Op. 8 Trio, they combine youthful energy with decades of musical insight. Award-winning violinist Aaron Boyd is the Director of Chamber Music and Professor of Violin at the Southern Methodist University Meadows School of the Arts. Boyd enjoys an international career as soloist, chamber musician, orchestral leader, recording artist, lecturer and teacher. Since making his New York recital debut in 1998, he has given concerts throughout the United States, Europe, Russia and Asia. Pianist Andrew Armstrong has been praised by critics for his passionate expression and dazzling technique in concerts across Asia, Europe, Latin America, Canada, and the United States, which have included an enormous repertoire of more than 50 concertos with orchestra, solo recitals, and chamber music of all types. Cellist, Artistic Director, and Host Edward Arron is an artist of intense expression, a brilliant and highly respected chamber music collaborator, and a sought-after teacher.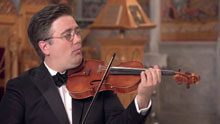 Support the arts and experience the beautiful, dramatic, and regenerative power of chamber music. Specifically, during these unstable times, support your local Lowcountry arts and the talented artists who require stages opened and audiences engaged in order to work.  USCB Chamber Music is fully supporting the artists and offering the series at reduced rates to sustain the concerts during these challenging times.  There will be limited, first come-first serve seating for subscribers. A professionally recorded live stream and a video will also be available for chamber music lovers around the world.
           Complete season information and tickets, as well as information about the newly launched Endowment, are available at the new USCB Chamber Music website, www.uscbchambermusic.com or at 843-208-8246, Monday through Friday. The concert will be held at the USCB Center for the Arts, 801 Carteret Street, on Sunday, November 1, at 5:00 pm. Celebrate and savor the beauty of chamber music! 
Above: Edward Arron, Andrew Armstrong, and Aaron Boyd