As part of the Lowcountry Civil War Sesquicentennial Commemoration, The Coastal Discovery Museum and the Lowcountry Civil War Roundtable are pleased to announce a performance of "The Road Home" on Thursday, December 1st at 7:30 pm at the Hilton Head Island High School Visual and Performing Arts Center.  "The Road Home" is a journey and weaving of thoughts, words, songs and speeches of those caught in the maelstrom of the early years of the Civil War. 
This production moves from the loving thoughts of a lonely wife, to soldiers' camp tales, a female hospital director, the moving opinions of Frederick Douglass, orders from General PGT Beauregard and a General's observations of Robert E. Lee after the defeat of Gettysburg, as well as others; all wrapped in the music that spurred the hearts of both armies as they fought, prayed and longed for home.
Directed by Chris Weatherhead and produced by ACTORS' THEATRE OF SOUTH CAROLINA, featuring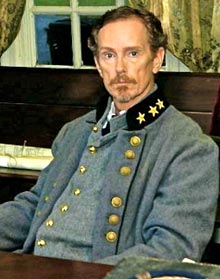 Clarence Felder, Chris Weatherhead, Michael Easler, Tyler Ilgen and Abby Kammeraad-Campbell, all portraying various people from the North and South and their struggles during the war.
Actor Chris Weatherhead is best known, locally, for her portrayal of the plantation-era diarist Mary Chesnut.  She has performed at numerous local theaters to rave reviews.
Tickets are $30 in advance and $35 at the door and are available through the Coastal Discovery Museum at 843-689-6767 ext 223 or by visitingwww.coastaldiscovery.org.
The Lowcountry Civil War Sesquicentennial Commemoration planned for December 1st – December 4th, 2011.