Danny Aiello's Final Film Premiere's at BIFF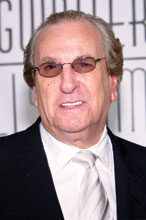 "Michael Corleone says hello."
The scene is from Francis Ford Coppola's classic "The Godfather: Part II." Corleone family enforcer, Tony Rosato casually drops the line as he attempts to assassinate Frank Pantangeli in one of the film's most harrowing and pivotal moments. It was Danny Aiello's only line in the film. In hindsight it served as his "hello" as one of the great character actors of his time. Raised on the mean streets of the South Bronx in the 1940's, the former bus driver and union activist came late to the acting game, but he came with a brash, street-wise confidence that defined his long career. He was so confident, in fact, that Coppola let him improvise his line right on the spot.
The big man could do it all. Among his career highlights were his Oscar-nominated performance as Sal in Spike Lee's breakout film, "Do The Right Thing" and Cher's hilariously cuckolded fiancé, Johnny Camarerri in the Oscar winning classic, "Moonstruck."
Aiello passed away in December, 2019 at the age of 86. His final performance in Writer/Director Deirdre O'Conner's "One Moment" makes its world premier at this year's BIFF. She plans to make the trip from her home in Long Island where she teaches film at Nassau Community College. "Teacher by day, filmmaker by night," she says. This is her first feature.
Deirdre O'Conner: I've shared the film with his family and that's been a very moving experience. His 66thwedding anniversary was just the other day and his son said they watched the film with his wife, Sandy. They're very excited that he's nominated at Beaufort.
Mark Shaffer: You two had a real connection, it seems.
DO: He was not only a great actor he really was a good person. I can't say enough about him. The film is really secondary at this point. Losing him as a friend was really heartbreaking.
MS: Like a lot of filmmakers in this time you were lucky to finish.
DO: We were held up in editing for a long time. We finished at the end of October. In fact, I've never met the editors. They're all out in L.A.
MS: You were teaching and trying to finish a feature at the same time, both remotely.
DO: Nobody expected to have to do everything from home, but teaching college allows for some professional flexibility to pursue other goals.
MS: Also in your field, this is the professional equivalent of publishing.
DO: Exactly! In English they would want me writing and presenting and this is making a film and presenting at festivals, the first of which is Beaufort. And we had our choice as to where to premier. But Beaufort from the beginning was in my heart for a number of reasons. I'm very happy to be debuting to the world in Beaufort.
MS: What were those reasons?
DO: I've never been, but my dad, his twin and an older brother all went through training at Parris Island during World War II. And my dad talked about Beaufort – using a very bad Southern accent – a lot. So, the Marines are a big part of my family history.
Also, I did a lot of research on film festivals and every review I read from anyone who attended – audience member or filmmaker – just raved about how great it was. And their marketing was so inviting it just made me want to go be part of it.
"One Moment" makes its world premier at BIFF 7:30pm Wednesday, February 17.thTickets are available at www.BeaufortFilmFestival.com