The Mary Green Chorale to perform two benefit concerts for NAMI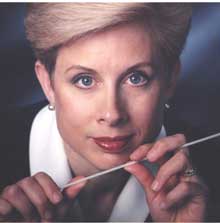 The Mary Green Chorale will perform "We Sing of Love," a concert of the music of Schubert, Brahms, Porter, Finney and Stravinsky to benefit the National Alliance on Mental Illness (NAMI) under the direction of Mary Woodmansee Green, on Friday, February 15 at 7:30 pm at The Baptist Church of Beaufort and Saturday, February 16 at All Saints Episcopal Church on Hilton Head Island. The concert will feature The Lomazov/Rackers Piano Duo, soprano Laura Sutton Floyd and clarinet and guitarist Russell Floyd.
The 32-member chamber chorus is a subsidiary of The Mary Green Singers, which Maestra Green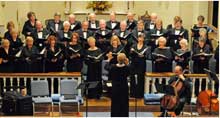 founded in 1986. The MGS has performed throughout the Philadelphia area as well as on tours throughout Europe and the Middle East. The Mary Green Chorale is made up of select experienced singers from the Lowcountry. Hilton Head audiences are familiar with Ms. Green's work as Music Director and Conductor of the Hilton Head Symphony Orchestra from 1998-2011. While Ms. Green and her husband are wintering in their home on Hilton Head Island, this is a way for her and the performers to "give back" to the community.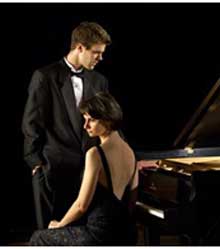 Music by the early Romantics is featured in the first half of the concert: Schubert's Shepherd on the Rock with Laura and Rusty Floyd, and the Brahms' charming Liebeslieder (Lovesong) Waltzes with the chorale and piano duo. Second half opens with a "just for fun" group of songs by Cole Porter and barbershop classics for men and women's ensemble. 20th century a cappella Spherical Madrigals follows and the program concludes with Marina Lomazov (1998 HHIPC Winner) and Joseph Rackers, playing Stravinsky's Petroushka.
Net proceeds from the concert will benefit NAMI: $35 for general admission, $5 for student balcony seating, and $75 "Angel" tickets for front row seats and the post-concert reception. Tickets are available from NAMI at 843-681-2200 or NAMI@hargray.com.