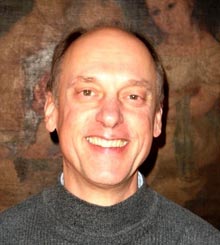 A lifelong career musician from Philadelphia discovers a Lowcountry treasure.
Last year, after a forty-year career in classical music performing and teaching, I moved to Lady's Island from Philadelphia.  As with virtually everyone my wife and I have met who is not from this area, we are amazed at the variety and depth of interesting Lowcountry sights, sounds, and tastes.  One of the unexpected and delightful pleasures we found was the discovery of USCB's Chamber Music Festival Series.  It is the equal of any concert series in a major metropolitan area and the envy of any Beaufort-sized city in the country.  First-rate, established and emerging talent, imaginative programming catering to a wide variety of tastes, and an accessible concert venue with excellent acoustics combine for a satisfying concert experience.
If orchestras are like a rainbow of color, chamber music is like a jewel of distilled brilliance.  Orchestras provide the power of a chorus while chamber music offers intense conversation.  Both are compelling in their own way.  To experience chamber music is to feel that you have been invited into an acquaintance's living room where the host and several close friends are discussing topics of interest.  They look at each other while conversing; agreeing, objecting, jumping in, pulling back.  It is a personal exchange, thoroughly alive and in the moment.
In this fast-pace, twitter-feed world it is hard to find moments of quiet contemplation where you can be lost in thought without fear of distraction.  Church is one such place.  Another is in a quiet concert hall experiencing chamber music.  The intimate, intricate musical storyline has the capacity to transport you beyond the cacophony of the exterior world.
This season's five-concert Festival Series allows you the opportunity to sit back and experience works by eighteenth-century composers such as J. S. Bach, Haydn, and Mozart, through compositions written at the end of the twentieth century.  Each program promises to provide an exceptional opportunity to enjoy the music of the world's finest composers played by artists whom one would expect to find playing in Alice Tully and Carnegie Halls, but is delighted to find at the USCB Center for the Arts.
The concerts are always Sunday at five, and this year's dates are November 4th, December 9th, February 10th, March 17th and April 28th.  Complete program information is available at www.uscb.edu/festivalseries.  Subscriptions and individual tickets can be ordered through Staci Breton at 843-208-8246/sjbreton@uscb.edu.