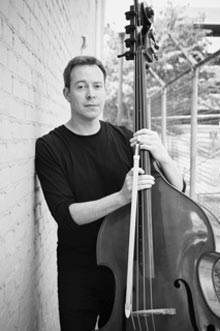 Fripp Island Friends of Music opens its 31st season of bringing music to the Sea Islands with an outstanding jazz duo. Bert Ligon and Craig Butterfield exemplify the very best of our uniquely American musical idiom—jazz!
         Bert Ligon holds a Master of Music degree in jazz piano performance. He toured with the legendary jazz trumpet player Maynard Ferguson and performed with Chris Potter, Red Rodney, Randy Brecker, Marion McPartland, Mel Torme, Dianne Schuur, Dianne Reeves and Johnny Frigo, among other musical giants. As director of jazz studies at the University of South Carolina, Bert is living proof that those who can do—teach! Furthermore, he really "wrote the book" on jazz performance"; Ligon is the celebrated author of several authoritative reference texts on jazz theory and technique!
         Mr. Ligon has also published original compositions and arrangements for big band,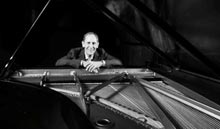 jazz orchestra and steel drum ensembles. His prolific compositions for radio, television and film have garnered numerous honors including National Public Broadcasting awards and an EMMY nomination. Mr. Ligon has been president of the South Carolina International Association for Jazz Education (IAJE) and chair of the Jazz Committee of the South Carolina Band Directors Association. At USC, Ligon coordinates jazz combos and big bands, jazz strings, teaches jazz theory, jazz improvisation, arranging and applied jazz lessons. He plays piano as well as guitar.
         Dr. Craig Butterfield is associate professor of double bass and jazz studies at the University of South Carolina where he directs one of the largest double bass programs in the Southeast. American Record Guide wasn't shy with superlatives: "Craig Butterfield is nothing short of magnificent. I haven't heard such expressive playing and virtuosic command since Gary Karr. His tone is gorgeous, his intonation rock-solid, and his phrasing expressive and flexible." Soundboard Magazine was impressed, too: "Butterfield can make his instrument dance and sing with an effortlessness which is hard to credit. (He must have a bionic left forearm). Not only can he inhabit the range of a cello, but he can make it light and lyrical when needed."
         Comfortable in many styles of music, Butterfield has performed extensively as a jazz artist as well as a classical soloist and clinician. As did, Ligon, Butterfield toured with Maynard Ferguson. As a member of Ferguson's Big Bop Nouveau Band, he performed in some of the most famous venues in the world, including the Blue Note in New York, Ronnie Scott's in London and as a special guest of the King of Thailand at the Bangkok Cultural Arts Center. A week at Ronnie Scott's in London was recorded and released as Maynard Ferguson's final live CD titled MF Horn 6. He has been a guest artist at the San Miguel International jazz festival in Mexico as well as the Ollin Kan world music festival in Mexico City. Dr. Butterfield also has been active in the studio, participating in recorded jazz as both a performer and a producer with such artists as Steve Weist, Chip McNeil and David Braid. Most recently he performed as an artist and clinician in South Korea and Japan.
         In the classical field, Craig Butterfield has performed concerts and given master classes and solo recitals in concert halls and at universities throughout the United States. Butterfield's main performing ensemble, Dez Cordas, is a duo with renown guitarist Matthew Slotkin. The highly-acclaimed ensemble has released two CDs in the past two years.
         Bert Ligon and Craig Butterfield will perform on Sunday, October 26th at 5 pm at the Fripp Island Community Center, 205 Tarpon Blvd, Fripp Island.Tickets at the door: Adults $25 per person/$10 students. All attendees get a free pass at the Fripp Gate and are invited to join the artists at an included catered reception following the performance. For more information, call 843-838-6655 or visit http://www.islc.net/friendsofmusic/
.