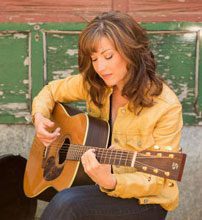 The Center for the Arts is proud to present Fire and Rain, a wonderful tribute to prolific singer-songwriters James Taylor and Carole King on Friday, March 30 at 7:30 pm.
Taylor and King dominated the '70s airwaves with their singular vocals and lyrical brilliance. Now, award-winning, Juno-nominated artists Jim Witter and Giselle Sanderson are set to celebrate the timeless influence of these storied performers, whose songs earned them induction into the Songwriters Hall of Fame and the Rock and Roll Hall of Fame, along with innumerable Grammy Awards. Get ready to ride a wave of emotion as Witter and Sanderson take concertgoers on a nostalgic musical journey with such unsurpassed tunes as "You've Got A Friend," "It's Too Late," "Shower The People," and "Tapestry."
More about the Artists
Jim Witter has been entertaining crowds for over 30 years with his multimedia tributes to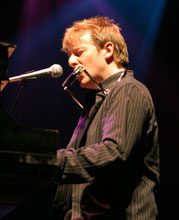 decades gone by, creating a musical time capsule for all to enjoy. Whether it be his original music, the music of Billy Joel and Elton John, or any of the other artists he pays tribute to, Jim's versatility has allowed him the opportunity to reach out and share his music. Jim's music and songwriting have earned him multiple awards from the Canadian Country Music Association, the Juno Awards, and the Dove Awards.
            Giselle Sanderson has come a long way from the small town girl she once was. Her career has spanned over two decades, taking her from budding solo artist to member of JUNO and CCMA nominated country trio LACE; all the while she's built a solid reputation as a formidable songwriter. Giselle has been fortunate to work under the direction of some of the world's most highly acclaimed producers (David Foster, Humberto Gattica, Chris Faron, J. Richard Hutt and David Kalmusky) and she has shared stages worldwide with performers such as Keith Urban, George Strait, Brooks and Dunn, and most recently John Rich (Big and Rich, Lonestar). She has also proudly represented Canadian music in Afghanistan, performing for our troops alongside Beverley Mahood.
            Don't miss Fire and Rain on Friday, March 30 Ticket prices are: $35 for adults, $30 for Seniors and Military, and $15 for Students. Tickets available online www.uscbcenterforthearts.com or call the box office 843-521-4145