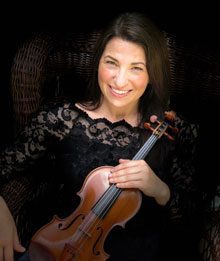 USCB Chamber Music presents the second concert of its season on Sunday, December 9, 5:00pm, with one early, one middle, and one late work of Beethoven, Elgar, and Schubert.
    The program begins with 14 Variations for Piano Trio, Opus 44, written by the 22-year-old Beethoven. At the end of the 18th century, an accepted interest-creating strategy for aspiring composers was to incorporate into their compositions music that was already known to the public. This was not considered theft; it was viewed as a compliment. Beethoven took a bare-bones, almost minimalist, aria theme from a popular, contemporary opera and showed that he could turn anything, no matter how insignificant, into a display vehicle of substance, pleasing to both connoisseur and amateur. It also allowed him to show off his virtuoso piano skills as he began his career in the big city, Vienna. Next is an interesting work by a composer not known for his chamber music, Violin Sonata, Opus 82, by Edward Elgar. He began composing during August, 1918, and the sonata was completed during the waning days of WWI. Although written at an idyllic, restorative, country setting, the horror of the war was a backdrop that could not be ignored and the sonata's mood is generally reserved. Elgar described the first movement as "bold and vigorous", the second "fantastic" and "curious", the third "broad and soothing", later writing that "It is full of golden sounds and I like it." Inspired by the nature surrounding him, the second-movement violin melody prompted Elgar to relate that "… they say it is as good or better than anything I have done in the expressive way." Violin Sonata, Opus 82 has been recorded more than 20 times but remains an infrequent guest on chamber music programs; this presentation may be one of your only chances to experience a live performance.
            The concert is perfectly balanced; the first half features two less familiar works, the second concludes with Franz Schubert's great Piano Trio in E-Flat, D. 929. This magnificent work, a staple of the piano trio repertoire, has long been an audience favorite. It is continuously tuneful and encompasses an emotional range from lilting, to emotive, dramatic, passionate, gentle, and poignant. The main theme of the second movement alone has the power to evoke strong emotions. These measures create an affecting atmosphere of introspection and melancholy and have been heard in multiple movie soundtracks, including Stanley Kubrick's 1975 film Barry Landon, as well as The Piano Teacher, Land of the Blind, Miss Julie, and the HBO miniseries John Adams. Robert Schumann summed up its impact: "…a Trio by Schubert passed across the musical world like some angry comet in the sky."
            Three artists well known to this series will collaborate and bring the music to life. Pianist Andrew Armstr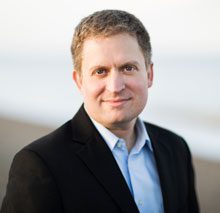 ong (left) has been praised by critics for his passionate expression and dazzling technique in concerts across Asia, Europe, Latin America, Canada, and the United States. He has performed an enormous repertoire, including more than 50 concertos with orchestra, solo recitals, and chamber music of all types. Violinist Amy Schwartz Moretti (top of page) is almost a neighbor, serving as the Director of the McDuffie Center for Strings at Mercer University in Macon, GA. Her musical career has demonstrated broad versatility, including multiple concertmaster positions, solo recitals, and chamber music performances across the country. Cellist Edward Arron (right), the series' majordomo, needs no introduction. Serving as Artistic Director for the last ten seasons, superlatives have been exhausted in trying to articulate his
superb musicianship, personal warmth, extensive knowledge of repertoire, and savvy about how to present a concert.
            Support the Arts! Come and experience the intimate conversation of chamber music! Concert information and tickets, as well as information about the newly launched Endowment, are available on www.uscb.edu/chambermusic or at 843-208-8246, Monday through Friday. The USCB Center for the Arts, located at 805 Carteret Street, opens at 4 pm on the day of the concert, Sunday, December 9.