"How could anyone think of Bach as cold when these cello suites seem to shine with the most glittering kind of poetry?" – Pablo Casals
Baroque composer Johann Sebastian Bach never traveled far from his birthplace; fortunately for us and music lovers around the world, his music has.
Sunday, November 3 at 5, the USCB Festival Chamber Music series will welcome three of the world's finest cellists as guests to play three different Bach compositions: Air from Orchestral Suite #3 in D Major, Aria from the Goldberg Variations and six of Bach's eighteen Chorale Preludes perfected by the great composer towards the end of his life. Mozart's lively and complex Overture to the Marriage of Figaro will provide a highlight from the Classical Period. The final piece of the program will be the Finale of Haydn's Cello Concerto in C Major, a work that was written around 1761, lost for a number of years, and rediscovered in 1961. Since then, this piece, particularly its spirited finale, has become a staple of the cello repertoire and a favorite with audiences around the world.
This opening concert will be the Festival's first ever cello quartet. Coming from concert stages around the world, Julie Albers, Zvi Plesser, and David Requiro will join Ed Arron, the Festival's Artistic Director and resident cellist, to perform works arranged for two, three, and four cellos by Bach, Mozart, Haydn, Arvo Part, and others. It should be a fascinating program and a delightful introduction to the 2013-2014 season.
American cellist Julie Albers was awarded the Grand Prize at the XIII International Competition for Young Musicians in Douai, France and toured France as soloist with Orchestre Symphonique de Douai. Making her major orchestral debut with the Cleveland Orchestra in 1998, she has since performed in recital and with orchestras throughout North America, Europe, Asia, Australia, and New Zealand. In 2001, she won Second Prize in Munich's Internationalen Musikwettbewerbes der ARD and was also awarded the Wilhelm-Weichsler-Musikpreis der Stadt Osnabruch . In 2003, Miss Albers was named the first Gold Medal Laureate of South Korea's Gyeongnam International Music Competition, winning the $25,000 Grand Prize.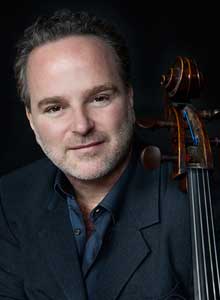 Israeli cellist Zvi Plesser has performed with the major orchestras in Europe, Asia, the United States and Israel under conductors Zubin Mehta, Sir Neville Marriner Asher Fisch, David Stern, and others. Recently he has performed in such venues as Paris' Champs-Elysees and Musee du Louvre, Vienna's Konzerthouse, Berlin's Philharmonie, and London's Wigmore Hall. In 2010 he was invited on a 14 concert tour of Australia with the Jerusalem String Quartet.
First Prize Winner of the 2008 Naumburg International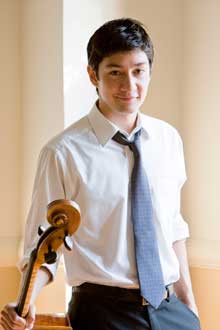 Violoncello Competition, David Requiro has emerged as one of today's most promising young cellists. After winning First Prize in both the Washington International and Irving M. Klein International String Competitions, he also captured a top prize at the Gaspar Cassadó International Violoncello Competition in Hachioji, Japan.
Mr. Requiro has made concerto appearances with the Tokyo Philharmonic, National Symphony Orchestra, Seattle Symphony, and with several California orchestras. His Carnegie Hall debut recital at Weill Hall was followed by a critically acclaimed San Francisco Performances recital at the Herbst Theatre. Upcoming performances include solo debuts with the Olympia Symphony, Breckenridge Music Festival Orchestra, as well as a featured recital on the San Francisco Performances Young Masters Series.
November 3 will be an evening to remember at the USCB Center for the Arts; contact Staci Breton for tickets at 843-208-8246 or go to www.uscb.edu/festivalseries for more information.