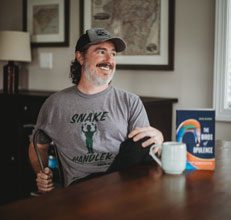 The nonprofit Pat Conroy Literary Center will host the 4th annual Lowcountry Book Club Convention as a live-streamed event on Saturday, September 12—featuring New York Times best-selling novelists Grady Hendrix (The Southern Book Club's Guide to Slaying Vampires) and Wiley Cash (The Last Ballad); actress, counselor, and author Ruthie Landis (Beyond the Book Club); and a trio of authors selected by Wiley Cash's Open Canon Book Club: Lori Horvitz (The Girls of Unusually), Silas House (Southernmost), and Crystal Hana Kim (If You Leave Me).
The Lowcountry Book Club Convention was created by Conroy Center executive director Jonathan Haupt as an opportunity for local book club members—and those considering joining or forming a book club—to gather together to discuss ideas for deepening their reading experiences and strengthening the bonds of their literary communities. This year's convention will be presented virtually and in partnership with NeverMore Booksand SCETV Lowcountry, with the generous support of the Pulpwood Queens Books Club, the largest book club in the U.S. 
Broadcast from the SCETV Lowcountry studio in Beaufort, the live-streamed video of the Lowcountry Book Club Convention will be freely available on the Pat Conroy Literary Center's Facebook page (www.facebook.com/patconroyliterarycenter), with the recorded videos posted afterwards to the Conroy Center's YouTube channel. Limited in-person attendance for this event is now sold out. 
SCHEDULE OF EVENTS
10:30 to Noon: Ruthie Landis, author of Beyond the Book Club: We Are the Books We Must Read, will lead an interactive workshop for our in-person and online participants to help enrich their reading experiences as members of a literary community. Landis's workshop will also incorporate a discussion of Pat Conroy's 1972 teaching memoir The Water Is Wide.
Noon to 1:00 p.m.: Lunch break, catered by Debbi Covington for our in-studio audience. (No live-streaming at this time.)
1:00 to 2:30 p.m.:New York Timesbest-selling novelist and winner of the 2019 Pat Conroy Legacy Award Wiley Cash will discuss his innovative Open Canon Book Club in conversation with a trio of writers selected for the Open Canon (participating remotely): memoirist Lori Horvitz (The Girls of Unusually) and novelists Silas House (Southernmost) and Crystal Hana Kim (If You Leave Me). 
3:00 to 4:00 p.m.:New York Timesbest-selling horror writer Grady Hendrix will discuss his new novel The Southern Book Club's Guide to Slaying Vampires, inspired by his mother's long-running book club in Mt. Pleasant, South Carolina, where he was raised. (Hendrix will be presenting remotely.)  
Books by the presenters will be available through the Beaufort-based independent bookstore NeverMore Books (www.nevermorebooks.com). 
ABOUT OUR PRESENTERS
Winner of the 2019 Pat Conroy Legacy Award of the Southern Independent Booksellers Alliance, Wiley Cash (pictured at top) is the New York Times bestselling author of three novels, most recently The Last Ballad. He has led dozens of writing workshops around the country, including for the Pat Conroy Literary Center. Cash currently serves as writer-in-residence at the University of North Carolina-Asheville. In September 2018, he launched the Open Canon Book Club to highlight the voices and contributions of a diverse group of writers and foster greater understanding and empathy through their portrayals of the American experience.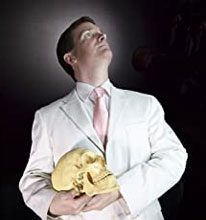 www.wileycash.com/opencanon
Raised in Mt. Pleasant, South Carolina, novelist and screenwriter Grady Hendrix is the author of The Southern Book Club's Guide to Slaying Vampires. He is also the Bram Stoker Award-winning author of Paperbacks from Hell, and the Shirley Jackson and Locus Award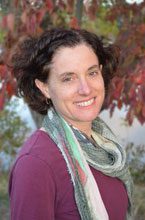 nominated author of Horrorstör, My Best Friend's Exorcism, and We Sold Our Souls. His writing has also been featured in Playboy,the Village Voice,and Variety. www.gradyhendrix.com
Lori Horvitz is the author of the memoir The Girls from Unusually (winner of the 2016 IPPY Award for Autobiography/Memoir and the 2015 USA Best Book Award for Gay & Lesbian Nonfiction, and a finalist for the 2015 IndieFab Book of the Year Award for Autobiography & Memoir). Her writing has appeared in a variety of journals and anthologies including South Dakota Review, Southeast Review, Hotel Amerika,and Chattahoochee Review.A professor of literature and language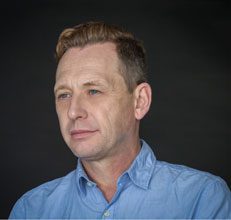 at UNC Asheville, Horvitz also directs the Women, Gender and Sexuality Studies Program. www.lorihorvitz.com.
Silas House is the author of five novels, most recently Southernmost (winner of the 2019 Judy Gaines Young Award and the 2019 Weatherford Award for Fiction, and a finalist for the Willie Morris Award for Southern Fiction and the Carnegie Medal for Excellence in Fiction). His book for middle-grade readers, Same Sun Here, was a finalist for the E. B. White Read-Aloud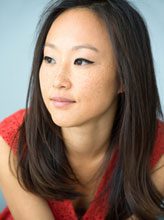 award. A frequent contributor to the New York Times and a former commentator for NPR's All Things Considered, House is a member of the Fellowship of Southern Writers. www.silas-house.com
Crystal Hana Kim's debut novel If You Leave Me was named a best book of 2018 by theWashington Post, Booklist, Literary Hub, Cosmopolitan, and others. It was also longlisted for the Center for Fiction Novel Prize. Kim was a 2017 PEN America Dau Short Story Prize winner and her work has been published in Guernica, Elle Magazine, Paris Review, and elsewhere. She is a Teach For America alum and has taught elementary school, high school, and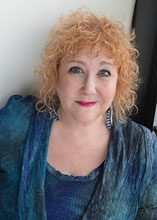 collegiate writing. She currently teaches at Columbia University and is a contributing editor at Apogee Journal. www.crystalhanakim.com
Award-winning workshop designer, body-centered psychotherapist and coach, writer, teacher, actress, and director Ruthie Landis has been designing powerful and interactive group experiences for over thirty years. Among the many disciplines she practices, she is a master of the Enneagram, and uses its wisdom in nearly every aspect of her creative, professional, and personal life. She is the author of Beyond the Book Club: We Are the Books We Must Read and Acting Lessons for Life: Play the Scenes of Your Life with Intention, Presence, and Pure Potential. www.ruthienergy.com