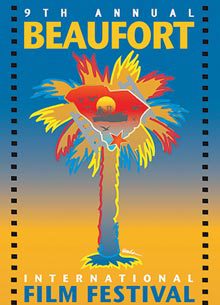 By Mark Shaffer
Each year we reach out to a group of filmmakers via email to get the story behind their films and find out why the Beaufort International Film Festival is such an important stop. This year a trio of directors in the Feature Film Category responded. Malindi Fickle's
Suck it up, Buttercup
comes to Beaufort by way of Hawaii with a trail of film festival success in its wake while Tim Driscoll's
The Lengths
barely made it out of the editing room in time for the submission deadline. Making the cut was especially sweet for Greenville, SC filmmaker Chris White. He writes that his
Cinema Purgatorio
is "about an indie filmmaking couple who never seem to catch a break at film festivals—a plot inspired by previous experiences. So actually being accepted at BIFF is a real thrill. I am so glad that my life has finally stopped imitating my art."
Lowcountry Weekly: BIFF's pretty small but we tend to get a lot of word-of-mouth. How did you find out about us?
            Fickle: At a festival last spring, I met a wonderful filmmaker who had just attended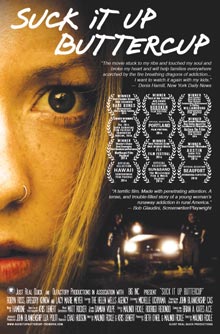 BIFF and she highly recommended the festival – she said it was one of the best festival experiences she's ever had.
            White: When we were shooting in Charleston during the late summer of 2013, my wife Emily (co-writer, co-producer of CP) and I put the festival at the top of our list. If making a movie on the South Carolina coast was this much fun, screening it on the South Carolina coast would be great, too.
            Driscoll: I read an article about the 25 or 50 coolest film festivals. BIFF was listed and I thought, 'The Lengths is pretty cool. I'm pretty cool. And it's in the South, where I'm from. Maybe it'll work!'
            LCW: Why go to all the trouble to attend an intimate little party like ours?
            Fickle: BIFF proudly supports independent filmmaking; it is an honor and a privilege to be part of festival dedicated to the independent voice. There was no way in the world would I miss the opportunity to take part in such a tremendous festival – and I want to thank Ron, Tracy and the festival organizers in person for recognizing Suck it up, Buttercup in this way. Thanks again for having us!
            White: Our entire team (and we really are bringing quite a few with us) believes so much in "Cinema Purgatorio." We became such a tight-knit family when we were shooting it, and the idea of seeing the film with film lovers in Beaufort makes us all very happy. (And we hope a lot of you buy us drinks afterwards!)
            Driscoll: Why not? I love attending festivals (the nominations for Best Picture, Comedy and Actress didn't hurt either). It took a lot (but not money) to get this movie made and I take every opportunity I can to talk to people about it. I know what I wish I knew before I started and I want to be present for anyone who wants to know how we did this, whether it's curiosity or a filmmaker looking to get started or to take the next step.
            LCW: Indy films tend to have great stories behind them. What's yours?
            Driscoll: I wish I had a better and more structured story behind The Lengths but it really came down to this: Make it or die. That sounds incredibly dramatic. I wasn't ever suicidal about the movie but I saw many friends and colleagues making things and I was getting older and if I ever wanted to make movies for a living I needed to do something. And that's what I did.
            White: After a tough year struggling to make it as indie filmmakers in South Carolina,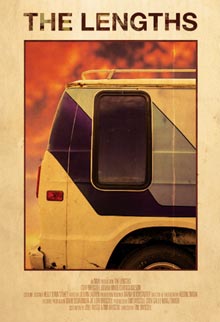 my wife Emily and I wrote Cinema Purgatorio to vent . . . to trick ourselves into believing that everything would be alright. We dreamed up a movie where a married couple just like us would go on this insane cinematic quest to find Bill Murray and make him love them and their film. The quest would be full of twists and turns, but ultimately end with this big idea: quit trying to make it, you've already got it made. And that's exactly the film we made: a fast-paced, funny "heist movie" for anyone trying to make some big dream come true in their lives. But also (or perhaps, mostly) CP is a very public love letter Emily and I wrote to each other and our marriage.
            Fickle: Suck it up, Buttercup is about addiction and denial. The impetus for the script was the sharing that came after the death of my writing partner's brother, Kurt. Kris Lienert (co-writer) lost his brother to a heroine overdose. It was a calculated decision to tell this story before someone ended up dead. The candid conversation needs to happen before it all goes to hell — before it's too late. Kris and I found from our own experiences, however, that often times the beginning of the slide is when you're most often in denial — and least likely to face what is in front of you. (After all, we fiercely protect the ones we love, don't we?)
            LCW: Who's in the movie and why are they so special?
            Fickle: This is definitely and ensemble film. The actors who play the parents Ellie and Joe Holman (Robyn Ross & Gregory Konow) I have known for years. Greg was in a play I directed many years ago at the Manhattan Ensemble Theatre. I met Robyn on an indie film set when I first started out and we've been friends ever since. All of us are parents and I think that made a difference in how we approached the script and the backstory.
            The actors playing the teenagers were all cast locally out of Indianapolis (we shot the film in Indianapolis & Fortville, Indiana). After the shoot three of the "kids" moved to NYC. Lacy Marie Meyer (Jackie) recently graduated from Bill Esper's Master Class and is a new member of The Collective. Both Matthew Goodrich (Rusty) and Brian Boyd (Devin) are in the city as well. Alex Raymond (Sam) is in LA. I am so proud of them!
            White: I play the movie version of myself. Which is very special because in the right light, I look exactly like me! Traysie Amick is a long-time friend who plays my wife in the movie, and I have always just found her to be hilarious. Which, I think, comes across in the film. Alan Ray, an old friend from Austin, is the film's Director of Photography who plays himself. Monica Eva Foster plays BFF "Jen," who is based on Emily's and my BFF Jennifer Baxley… the best indie movie producer in South Carolina. And my own daughter Harriet, plays (you guessed it!) my daughter in the film. So I guess a big part of why the cast is special is because they all came from the reality of our lives.
            Driscoll: My brother, Cory Driscoll, plays the lead, Tom. Joshua Mikel plays Tom's megalomaniac best friend, Charlie. And Corsica Wilson plays the mysterious and alluring, Hannah. All three of these actors are stupid talented. What I loved about them is how much they took ownership of their characters. And yes, sometimes that came in conflict with what I had originally envisioned, but the more I set my ego aside and let them do the better it all came together. The experience was transformative.
            LCW: Insert interesting/amusing anecdote about making the film here…
            White: Stalking Bill Murray is a full time job. He's elusive, but he's not invisible or untraceable. I mean, we all know exactly what he looks like, right? Our experience has been that everyone in Charleston lives "right across the street" from Bill Murray.
            Driscoll: The Lengths is a road trip movie. Our vehicle was a '78 Dodge van that was abandoned on a beach at one point. It was rusted to hell and when I bought it, it didn't have a speedometer, odometer, gas gauge, windshield wipers and the gas pedal would stick. I had a mechanic look at it and he said it wasn't road safe and that shouldn't even drive it off the lot. We drove it across the country.
            Fickle: We shot the film in Indiana during the driest August on record — not having to deal with a lot of rain was a huge bonus. It was, however, the summer of the "17 Year Locusts" — no kidding — and we eventually had to embrace the insect symphony because "holding for chirping" became unreasonable.
            LCW: Sundance lasts about a month and covers most of Utah. We do this in three days under one roof. How weird is that?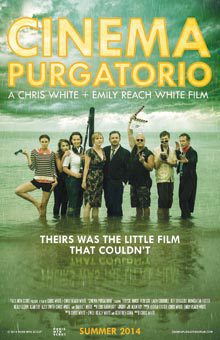 Fickle: Not at all! It's terrific! Because the size and scope of BIFF is manageable, we will be able to see much of the entire film program, participate in events, meet the other filmmakers and enjoy all that the festival has to offer.
            Driscoll: I like that BIFF is celebrating true independent cinema – independent of studios, budgets, celebrities, agents, connections. It's about people trying to make something by any means necessary.
            White: BIFF sounds like heaven. No snow either, right?
            LCW: How's your experience been with the BIFF team so far?
Fickle: My BIFF experience has been sensational so far – I am looking forward to a fabulous festival experience.
            White: I love my family, my friends, making movies, and South Carolina (not always in that order). What could be better than screening a movie I made about all of those things at BIFF? I can't wait!
            Driscoll: My interactions with the BIFF team have been stellar. It's no wonder they made the list of 25 coolest film festivals.
            LCW: Besides standing ovations, critical accolades and a collecting a trophy, what else is on your Beaufort agenda?
            Driscoll: I'm just looking to have a good time – meet some other filmmakers to cheer on and maybe someone who likes what I do enough to help on the next one.
            Fickle: Watching all the films we possibly can. When we're not watching film, we hope to be listening to and participating in conversations about filmmaking. What in the world could be better than that?
            White: I've heard that your Pat Conroy is quite a character! Has anyone suggested he write a book? No? Okay, I will.

The Beaufort International Film Festival takes place Feb. 11-15 at the USCB Center for the Arts. For a complete schedule of film screenings and other BIFF events, visit beaufortfilmfestival.com
Complete festival coverage at lowcountryweekly.com. Follow us on Facebook, Twitter & Instagram.
Mark Shaffer's email is backyardtourist@gmail.com