The 14th Beaufort International Film Festival Heats Up February
By Mark Shaffer, Editor At Large
Much has changed since we first started covering the Beaufort International Film Festival back in 2009. The Marvel Cinematic Universe (the MCU) had just laid the foundation for the next decade's campaign of worldwide cinematic domination with Iron Man, starring Robert Downey Jr. as Tony Stark. James Cameron's Avatar was about to shatter box office records on its way to becoming the top grossing film of all time with box office numbers so huge they were thought to be untouchable. Heath Ledger posthumously becomes the first actor to win an Oscar for the role of a comic book villain as Joker in The Dark Knight. And Ridley Scott's acid rain-soaked dystopian world of Blade Runnerstill lurked somewhere in the future.  
            As we prepare for the 14thBIFF, Tony Stark finally made the ultimate sacrifice to save the universe in Avengers: Endgame, also simultaneously unseating Avatarfrom the all-time box office throne. This prompted James Cameron to immediately get to work on not one, but four long promised Avatar sequels. And as we go to press, Joaquin Phoenix is the odds on favorite to take home an Oscar for his uh, interpretationof Joker, guaranteeing two things: A) more Joker movies, and B) that no actor will ever again turn down the chance to play Joker. Just one question, Joaquin, "Why so serious?"
            Oh, and as of last November, we've officially passed Blade Runner without a replicant in sight. However, flying cars may soon be a thing.
            While all this was going on, BIFF organizers, Ron and Rebecca Tucker (above), quietly built on positive buzz and industry word-of-mouth to carve out a niche for Beaufort among the 8000-plus film festivals on the planet. Keep in mind, film festivals are like restaurants – almost half of them never make it to year two. BIFF is currently among the 100 best-reviewed film festivals in the world according to FilmFreeway.com. The "little festival that could" still takes place under one roof – the University of South Carolina Beaufort Center for the Arts. 
            For as long as we've previewed BIFF, it's been a running gag that each year I ask Ron the same question to start: Are you worried that no one will show up? The answer has always been, "Yes." Not this time.
            Ron Tucker: (laughs) I'm worried too manypeople may show up this year. But that's a good problem to have, I guess. Ticket sales have been good, the marketing has been good and the filmmakers have been great with promoting us on social media – maybe more so than any other year.
            Mark Shaffer: The social media aspect has really evolved along with this festival. It's an essential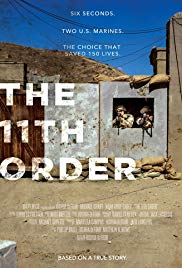 component.
            Rebecca Tucker: Absolutely. Everyone – all of the filmmakers – are communicating and spreading the word via Twitter, Facebook, Instagram or whatever. And it's a free platform. It helps us tremendously.
            MS: Every year we seem to find a theme running through the films. Is there one this year?
            Ron: I think this year there's more of trend toward the suspense thriller with both the short films and features. There's a bit of a Stephen King edge to some of them and one actually is a Stephen King [adaptation]. 
            MS: He's trending for sure right now. 
            Ron: This is a short by a father and son team. The director is the son of the writer, Richard Chizmar, who's actually worked with Stephen King on different projects for over 30 years. 
            MS: Looking at the schedule I'd say there's quite a lot to choose from.
            Rebecca: We have 52 films in competition. 
            Ron: The Santini Spirit Award winner, The 11thOrder, is a special screening out of competition, the two short films from the state's Indie Grants program will also screen out of competition. And we have another short, Local Hero, that won the Doko Film Festival in Blythewood, South Carolina, which was started by a filmmaker and educator, Ray Smith, who saw the need for encouraging high school age filmmakers. We're a sponsor and jurors on that festival and he's given BIFF a lot of credit as an inspiration for Doko. We were there for the inaugural event last year and were highly impressed.  Ray's done a series of interviews with that young filmmaker, Luke Evans, which we'll promote as we get closer to the festival.
            Rebecca: It's a pretty impressive film by any standard. We'll screen that before the Indie Grant presentation – both free of charge – for a 90 minute event that's geared to students and young people who might be interested in what's available in South Carolina. 
            MS: It's important to appeal to a younger demographic. 
            Ron: No doubt about it. We have a feature, Starlight, that's definitely in the horror genre that we'll screen at 9:30 on Friday night, which is later than we've ever screened a film. We're hoping to attract a younger audience for that one. 
            Rebecca: And the animation category is really strong this year.
            Ron: Across the board. It may be the best we've ever had. Every film is so professional and detailed. It's really hard to pick a winner.
            MS: That's a good problem to have. The Student category's always been strong, but it seemed to be dominated in recent years by individual schools. This year looks more diverse.
            Ron: We spread the student films over three categories, including animation and documentary shorts. The word's definitely spreading among the schools.
            MS: A lot of filmmakers attending this year; more so than usual.
            Ron: And a lot of them are bringing cast and crew. This is the first time we'll have all of our Best Director nominees coming. We have three composers coming, one of whom – Christina Trinity Velez-Justo – scored two films that are finalists and another that didn't make the cut. She's out of the UNC School for the Arts. 
            MS: This year's honorees are a diverse bunch.
            Ron: Joshua DeFour is the youngest recipient of the Santini Patriot Spirit Award. He's a former combat correspondent who was at the University of Texas when he made The 11thOrder. It's also the first short film to take this honor. The film's based on the famous "Six Seconds to Live" speech by General John Kelly, which was inspired by two young marines in Iraq who stopped a truck bomb from causing massive casualties and paid the ultimate price. It looks like it could've been shot in Iraq. Joshua's bringing a lot of the actors with him.
            The Behind the Scenes Award goes to South Carolina filmmaker John David Reynolds. He's a cinematographer, a gaffer, a director and an adventurer. And he's worked the Olympics, both summer and winter, for years. He is truly a behind the scenes guy. Years ago when we had a music video category he won.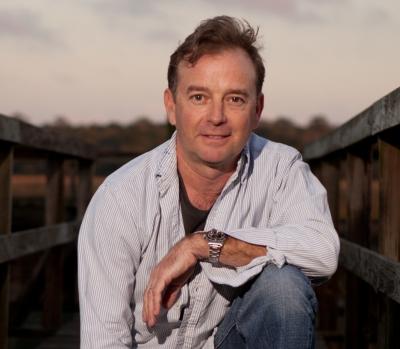 MS: And that brings us to the Pat Conroy Lifetime Achievement Award recipient, Academy Award winning sound designer/editor and local resident, Eugene Gearty (left).
            Ron: Eugene's been a good friend to the Beaufort Film Society. He's come and lent his support at a few of our fundraisers. He's presented at BIFF. He was recently honored by his alma mater, Berkley College of Music in Boston, and you won't find anyone more deserving of this honor than Eugene, especially with his body of work and the honors he's already received. He's won an Oscar and an Emmy, a BAFTA – the British Oscar, and on and on. 
            MS: And the quality of filmmakers with whom he consistently works is amazing: The Coen Brothers, Ang Lee, and the legend himself, Martin Scorsese. And these relationships go back decades. He won the Oscar for Scorsese's Hugo and most recently worked on The Irishman. 
            Ron: I was happy he agreed to let us honor him this year. One of the main things we look for in the films we screen along with the picture quality is the sound. Poor quality sound is one of the biggest reasons we reject films. It's hugely important and an interesting art. 
            MS: And one of the things I'm most looking forward to at this festival is getting to pick Eugene's brain in front of a live audience on the afternoon of the 21st.
            Ron: One on one with the filmmakers is what BIFF is all about.
ETCETERA
The Beaufort International Film Festival runs February 18-23. Check out the full slate of films, the entire festival schedule and reserve your tickets online at www.beaufortfilmfestival. com
Next issue we visit with BIFF honoree, Oscar & Emmy wining Sound Designer Eugene Gearty.