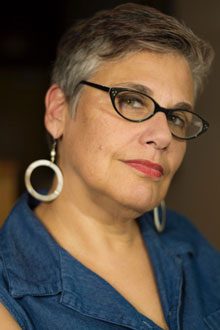 Beach Shack Writers, a new writers retreat and resource on Hilton Head Island, in partnership with the Pat Conroy Literary Center, presents a weekend writers retreat and workshops for visitors and locals alike, March 1-4, 2018 at the Hilton Head Beach & Tennis Resort.
With an emphasis on memoir writing, book marketing and publishing options for writers of all
levels of experience, the retreat weekend will host workshops led by memoirist and novelist Jessica Handler (above), a writing student of Pat Conroy'€™s and author of Braving the Fire and Invisible Sisters; novelist and author consultant Stephanie Austin Edwards (right), a Beaufort High School classmate of Conroy'€™s and author of What We Set in Motion; and author consultant and representative Rockelle Henderson (below), founder of the Bluffton Book Festival.
Retreat packages also include a field trip to the Pat Conroy Literary Center'€™s second annual March Forth on March Fourth at historic Penn Center, featuring National Book Award-winning poet Nikky Finney, two-time Lillian Smith Book Award-winning novelist Anthony Grooms, master naturalist and memoirist J. Drew Lanham, poet and educator Tim Conroy, and best-selling novelist Cassandra King Conroy.
Launched in the fall of 2017 on Hilton Head Island, Beach Shack Writers LLC, a writers retreat and literary resource, is a dream come true for long time Island resident and writer Cindy Whitman. "€œI am so excited about this partnership with the Pat Conroy Literary Center and the wealth of literary opportunity it brings to the people of Hilton Head Island, Bluffton, and beyond,"€ Whitman said. "€œThe Conroy Center is young too, only in its second year of operation as a nonprofit organization, but it has already accomplished so much. It'€™s now recognized as South Carolina'€™s first affiliate of the American Writers Museum and as an American Library Association Literary Landmark. We plan to grow together, bringing great literary events, writers and teachers, and programs to Hilton Head Island and the Lowcountry."€

Detailed event information and registration can be found at www.beachshackwriters.com and under the Retreats & Conferences tab at www.patconroyliterarycenter.org.
Event Options for Locals:
Beach Shack Local All-Inclusive, March 1-4. Includes three workshops, all Beach Shack Writers activities, Lowcountry boil dinner, and March Forth on March Fourth field trip, $620

Looking Back, Moving Forward Memoir Workshop, with Jessica Handler. March 2-3, $195

Book Marketing Essentials with Stephanie Austin Edwards, March 2, $35

An Insider'€™s Guide to Book Publishing with Rockelle Henderson, March 3, $35

Pat Conroy Literary Center

March Forth on March Fourth Field Trip. Includes admission to the event, box lunch, round-trip shuttle transportation from resort, March 4, $100