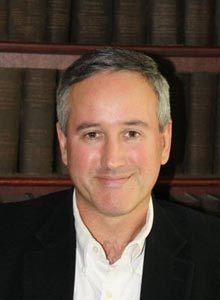 International Short Story Day coincides with Beaufort author's release on Amazon Kindle.
Did you know that June 20th is International Short Story Day? If you're reading this after the fact, don't despair. There's still plenty of time to join the world in celebrating our nation's original literary art form. And here in Beaufort, we can even think globally while acting locally, because our own resident short story specialist, T.D. (Tim) Johnston, has just announced that one of his short stories is now available on Amazon Kindle.
Tim's story, "Friday Afternoon," has received nothing but rave reviews since its 2010 appearance at Short Story America, and has been optioned by an independent film company in Los Angeles. "I confess to being a devotee of old-fashioned books, so I still don't own a Kindle," Johnston says, "but I realize that many people read exclusively on Kindles and tablets, so it's time to make "Friday Afternoon" available for e-readers. I will release some of my other stories that way as well, and am excited about new audiences for my short stories."
Four of Johnston's short stories appear in the first volume of the Short Story America anthology series, which is available in hardcover directly from Short Story America at www.shortstoryamerica.com and from Amazon at www.amazon.com. The book is also available at bookstores, including The Beaufort Bookstore and McIntosh Books, and at The Gallery in downtown Beaufort. Short Story America, one of the most respected publishers of short stories, is based right here in Beaufort, at 2121 Boundary Street in Beaufort Town Center (above the Pizza Inn). You can stop in to visit Tim Johnston there, and to browse the largest library of short story collections in the Lowcountry. The phone number at Short Story America is 843-524-7800.