The South Carolina Academy of Authors will induct four new writers into the Palmetto State's literary hall of fame in a weekend featuring an awards dinner, free public conversations, exhibitions, and tours in Beaufort, April 27–29. The SCAA's 32nd annual induction weekend will honor the literary contributions of James Beard Award-winning cookbook author Nathalie Dupree, New York Times best-selling novelist Mary Alice Monroe, Pushcart Prize-winning fiction writer Valerie Sayers, and dramatist and first director of the SC Academy of Fine Arts John Blake White (1781–1859).
As Beaufort is also the adopted hometown of best-selling author and 1988 SCAA honoree Pat Conroy, the weekend's events will include tours and exhibitions honoring Conroy's lasting literary legacy.
Playwright and SCAA board member Jon Tuttle will accept John Blake White's award on behalf of the late dramatist. "Until now his work has been shrouded in obscurity," says Tuttle, "and it is very much a product of its time and therefore
very different from what we'd call modern drama. But this is why it's important to recognize it and him: drama served then, as it does now, as a cultural and political sounding board, an occasion for a community to get together and see discussed the issues of their day."
Tuttle thinks it especially fitting that the SCAA induction weekend will include tours of the Pat Conroy Literary Center. "Conroy had his mentors­­–like James Dickey–and current writers have Conroy and others to hold as exemplars of dedication and vision. That's kind of what the SC Academy of Authors is about ­– celebrating that continuity and consanguinity. Plus, having our event at the Conroy Center (in part) lends the event considerable dignity, which it deserves. And we're lucky to have Jonathan Haupt (Conroy Center director) on our board.   
Lowcountry Weekly asked the three living honorees – Dupree, Monroe and Sayers –to share their thoughts on their upcoming induction…
When you're inducted into the SCAA, you'll be joining some legendary figures in southern literature. What does it mean to you to be invited into this pantheon?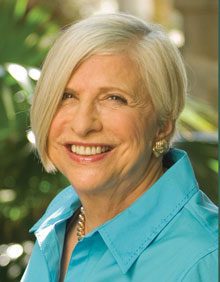 Nathalie Dupree: I am totally disbelieving, and feel a bit of a charlatan when I think of the giants I am joining.

Mary Alice Monroe: The honor is so profound it transcends the concept of mere success and approaches legacy.  One treads with respect and awe in this community of authors.
Valerie Sayers: Aw, shucks. I'm just tickled.
You'll be sharing the spotlight here in Beaufort with the Pat Conroy Literary Center. What kind of influence has Pat Conroy had on your writing life?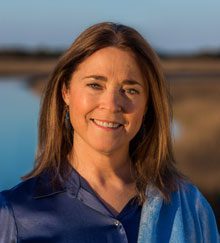 Dupree: He encouraged me to laugh at myself and others, by viewing through another prism.

Monroe: Professionally, Pat was my mentor and inspiration for Lowcountry fiction that brought landscape to the forefront of every aspect of storytelling. Personally, I truly loved the man. He remains my inspiration for remaining true to one's art and ethics.
Sayers: Pat was the world's greatest enabler, booster, confidence-inspirer, mushy backer, toiler on behalf of others, and dear literary friend. That means everything to all the many writers he helped, since our writing lives are filled with far more discouragements (many self-inflicted) than affirmations. 

In the year 2018, what does it mean to call yourself a Southern Writer?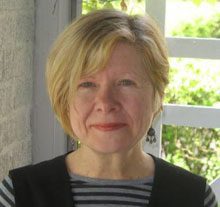 Dupree: It means an acknowledgement of the role that food has in our southern culture.

Monroe: The South in 2018 has never been so challenged to preserve its landscape and its culture. As a Southern author my challenge is to write stories that bring both issues to the attention of my readers without falling into the trap of nostalgia. My novels are a call to action.
Sayers: Actually, for several years now I haven't felt comfortable calling myself a Southern writer—that honor goes to those who live in the South, not those whose hearts are there. But maybe I should do something about that . . .
For more information about the SCAA Induction Weekend in Beaufort visit www.scacademyofauthors.org