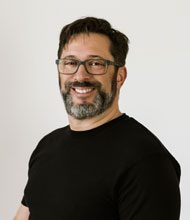 During the annual Night on the Town celebration in downtown Beaufort on Friday, December 6, the nonprofit Pat Conroy Literary Center will host a poetry reading featuring Andrew K. Clark (Jesus in the Trailer), Benjamin Cutler (The Geese Who Might Be Gods), and Miho Kinnas (Move Over, Bird). Free and open to the public, the reading begins at 5:30 p.m. at the Conroy Center, 905 Port Republic Street. Books will be available for sale and signing, with wine and light refreshments served. 
About Andrew K. Clark and Jesus in the Trailer
Andrew K. Clark is a writer from Alexander, North Carolina, outside of Asheville, where he now resides. His full-length collection of poetry, Jesus in the Trailer, was published by Main Street Rag Press in October 2019. His poetry and short fiction have appeared recently in UCLA's Out of Anonymity, fall/lines, Scribes Valley, Good Juju, and NO: 1 journals. He is the recipient of the Georgia Southern University Roy F. Powell Award for Creative Writing and is an MFA candidate at Converse College. "Jesus in the Trailer is a work of brutal splendor, in which single pages carry the weight of whole novels and redemption flickers in the blood and hay of childhood memories. Clark sounds the gothic rhythms of old-time religion and devil's blues, alternately exhorting and confessing, calling us to burn bright and sleep deep–to hold close the ones we hold dear." – Taylor Brown, author of Gods of Howl Mountain 

About Benjamin Cutler and The Geese Who Might Be Gods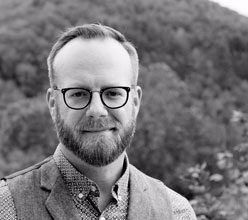 Benjamin Cutler is an award-winning, Pushcart-nominated poet with work appearing or forthcoming in Cider Press Review, Cold Mountain Review, Pembroke Magazine, The Shore, Cumberland River Review, The Carolina Quarterly, Barren Magazine, and Longleaf Review, among others. He was awarded first place in the North Carolina Poetry Society 2019 Carol Bessent Hayman Poetry of Love Contest for his poem "Speak of Rivers," awarded first place in the NCPS 2019 Poetry of Witness Contest for his poem "The Church of Unmaking," and selected as a finalist for the NCPS 2019 Poet Laureate Award. He is the recipient of the 2019 Susan Laughter Meyers Poetry Fellowship. He teaches English and creative writing teacher at Swain County High School in the Southern Appalachian Mountains of Western North Carolina where he currently serves as the North Carolina Writers' Network-West Swain County representative. His full-length poetry book, The Geese Who Might be Gods, was published by Main Street Rag Press in 2019."Ben Cutler's first book of poems is rooted in a particular soil, or bone, of this world, the mountains and rivers of the southern Appalachians; but its branches and crowns stretch out to the hope of a post-apocalyptic tomato sandwich and back to Eden…. The Geese Who Might Be Gods will reward reading and re-reading with passage into a familiar world both rendered strange and seen anew."– Catherine Carter, author of The Memory of Gills: Poems & The Swamp Monster at Home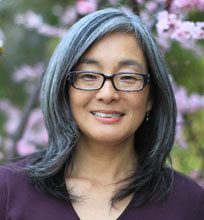 About Miho Kinnas and Move Over, Bird
Miho Kinnas is a Japanese-born writer and translator, and the author of the poetry collections Today, Fish Only and Move Over, Bird. Her work has appeared in various journals and anthologies. Kinnas conducts haiku workshops at many locations including Shanghai International Literary Festival, Pat Conroy Literary Center, local libraries, and schools. She holds an M.F.A. from City University of Hong Kong and lives on Hilton Head Island.Move Over, Bird, the second collection from Miho Kinnas, entertains with various forms of poetry the author follows or invents. In seven poems from the first section, the poet breaks an ordinary day into pieces and rebuilds them in fourteen sentences. "Backyard", for example, takes you here: "The screened porch collects a thick layer of dust. It's seemingly very quiet, yet her backyard is a battlefield for songbirds. While the rain is as soft as a marsh bunny, you might wonder with her: What wishes should I make with a single coin?" She also writes a song-like poem – a style she learned from reading a vast range of haiku. "Sudoku" appeared in two anthologies and is illustrated into whimsical collage by artist Lisa Anne Cullen. In this collection, she also translated her own Japanese haiku and tanka into English. Kinnas delights in connecting with readers through her delicate and transcendental artistry of her ongoing poetic musings.