The bestselling writer (and College of Charleston professor) has a new book out and an upcoming appearance at USCB's Lunch with Authors.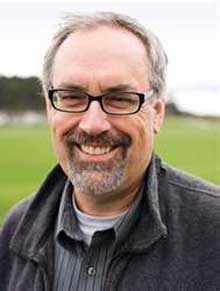 Sometimes the aura that surrounds a writer obstructs his image to those who are the nearest.  This could be said of Bret Lott, highly acclaimed, nationally awarded Southern author who teaches creative writing at the College of Charleston.
Does his proximity as a local college professor diminish our vision of him as a great Southern author?  How many of us knew of him or that one of his thirteen books, Jewel, was an Oprah's Book Club selection, or that he has been an esteemed editor and director of The Southern Review?  Or that he is a member of the National Council on the Arts and was invited to the White House to give a lecture on Flannery O'Connor?
The time is now to expand the mystique of Bret Lott and feature him at the USCB Lunch With Author Series on Wednesday, December 5th at the Sea Pines Country Club, Sea Pines Resort, Hilton Head Island.  Lunch is served at noon followed by a talk, Q&A, and book signing. The all-inclusive lunch is $42. Reservations can be made at 843-521-4147 or kingsley@uscb.edu.
The first review I read of Bret Lott's latest novel, Dead Low Tide, was from Pat Conroy who wrote, "Dead Low Tide is the best book Bret has ever written.  He creates a Charleston that has never been written about in the history of that remarkable city.  It is a literary thriller of the highest order—like something John LeCarre would write.  I couldn't put it down."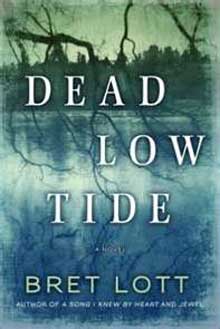 In this long-awaited sequel to The Hunt Club, New York Times bestselling author Bret Lott returns with a literary page-turner about murder and family secrets.  Though Dead Low Tide continues the story of Huger Dillard, this haunting work of fiction brilliantly stands on its own.  No longer a teenager and now a young man, Huger must come to terms with and confront the truth about his community, his past, and the mysterious place he calls home.
While most of the residents in the wealthy, historic Charleston enclave of Landgrave Hall are asleep at two-thirty in the morning, Huger and his father 'Unc' are heading, via jonboat, to the adjoining golf course.  Blinded by a terrible accident that killed his wife, Unc prefers to practice his golf game when no one is watching.  But before anyone can even tee off, Huger makes a grisly find:  a woman's body, anchored deep in the mud at the water's low tide.
The discovery sets off a chain of events that puts Huger and his family up against secret military forces, old friends, longtime neighbors, lost loves, and shadowy global networks.  The only thing connecting them all is Landgrave Hall–and the treacherous reason why this area is so important to so many people.
Bret Lott is the author of novels, Ancient Highway, A Song I Knew by Heart, Jewel (an Oprah's Book Club selection), The Hunt Club, Reed's Beach, A Stranger's House, The Man Who Owned Vermont, several story collections, a memoir and a writing guide.  Bret has been a Fulbright Senior American Scholar and writer-in-residence at Bar-Ilan University in Tel Aviv.  He was born in Southern California to very Southeastern Southern parents who retained their unique Southern ancestry from the influence of an extremely matriarchal mother, Bret Lott's grandmother, the inspiration for Jewel.
Lunch at the Sea Pines Country Club is served at noon.  The all-inclusive price is $42.  Reservations are necessary.  Call Jo Ann Kingsley at 843-521-4147 or kingsley @uscb.edu.