Providing a forum for authors is the initiative that created the "Lunch With Author" series in 2001.
Always, the aim has been to combine famous authors with not-so-famous authors (mostly Southern) and hopefully introduce readers to new books and new authors. The books this year are outstanding examples of a variety of genre.
With the economy in mind the series price is still $270 for seven luncheons. The added stimulus is that any additional luncheons will be offered to series holders at the same 8% discount they get by buying the series. The Dockside luncheon on January 21 is available only to the first 142 purchasers of the whole series. Only checks will be accepted for the series purchase in order to accurately count the first 142. Series purchasers receive a "series card" with the luncheon schedule printed on it. There are no refunds but you can sell or give your reservation to a friend if you can't come. There are no tickets as there is a master list at each luncheon where you must check in at the door. All luncheons begin at noon.
Reservations are necessary and can be made by calling 843-521-4147 or email kingsley@uscb.edu. Checks should be made out and mailed to: USCB Continuing Education, 801 Carteret St., Beaufort, SC 29902.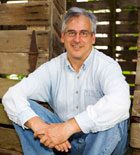 Thursday, October 15, 2009
Colleton River Plantation Clubhouse, Bluffton
Ethan Canin is what the NY Times calls "a critcally acclaimed marvelous author…one of the most satisfying writers on the contemporary scene." He is also a graduate of Harvard Medical School, has had four of his books made into movies and currently teaches at one of his alma maters, the Iowa Writers' Workshop.
Journalist Jill Owens said, "Ethan Canin is the kind of writer that I would imagine makes other writers jealous. He published his first book, Emperor of the Air, at the age of 27 to extraordinary reviews, while he was still a student at Harvard Medical School. The Boston Globe claimed, 'The stories prove Canin guilty beyond a reasonable doubt of brilliance.' Another story collection and three novels followed, which won him more critical attention and a growing audience. Canin's newest work, America America, is a sweeping, epic novel that more fully explores themes he has written about previously — class, politics, fatherhood, wealth, and power — in a multigenerational American saga."
Thursday, November 19, 2009
Holiday Inn Beaufort, 2225 Boundary St., Beaufort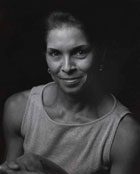 Jeanne Moutoussamy-Ashe comes to us on the occasion of the 25th anniversary edition of her Daufuskie Island photo book and as featured lecturer at the Gibbes Museum of Art on "Women in Art." Daufuskie Island won the Essence Photography Literary Award immediately upon publication and features fifty previously unpublished photographs from the original contact sheets of the 1982 book. Her photographs illustrate in vivid images the family gatherings, crabbing and fishing, children at play, spiritual life, and the toils of everyday life in the relative isolation of Daufuskie.
Jeanne has been featured in countless publications and books and reveals her immediate personal experience in Daddy and Me which features photos of her late husband Arthur Ashe and her daughter Camera. Jeanne's photography exhibitions have been featured at museums and galleries around the world. Her philanthropic pursuits are many. To name a few, she is the chairman of the Arthur Ashe Learning Center, the director of the Arthur Ashe Endowment for the Defeat of AIDS and a member of the President's Council.
Thursday, December 10, 2009
Country Club of Hilton Head, Hilton Head Island
The panel of children's authors arrives just in time for the Holidays with Marjory Wentworth and her artist illustrator Leslie-Pratt Thomas, silhouette artist/author/songwriter Clay Rice, and award winning children's author Margot Theis Raven. Marjory better known as the South Carolina Poet Laureate has written her first children's book, Shackles, which is based on a true story. This compelling picture book with beautiful oil paintings by Leslie speaks in clear, lyrical prose of a group of boys digging for treasure on Sullivans Island but instead find a set of shackles used centuries ago on slaves. Clay continues the silhouette-art of his famous grandfather, Carew Rice, whose silhouette portraits of the children were a staple in every Lowcountry home. Using his grandfather's same little scissors to make his silhouettes, Clay has converted all this art into the most charming book, The Lonely Shadow which brings the shadow to life in a search of something or someone who connects with him. The shadow sings a song that is one of many Clay has written and perhaps will sing at our luncheon. Margot's latest book is Happy Birthday to You! The Mystery Behind the Most Famous Song in the World. It is the wonderful, true story of two Kentucky sisters, the introduction of early childhood education in this country and the incredible impact of one sweet melody. Margot follows the song from the late 1800's in Louisville to the Chicago World's Fair, and from New York City in the early 1900's to legal copyright proceedings in 1935.

Thursday, January 21, 2010
The Dockside Restaurant,

Town of Port Royal
Maryann McFadden will touch your heart, your intellect, your family culture, your maternal instinct, your solution-solver ego, your adolescent memories and your future desires. Her second book, So Happy Together is so personally identifiable with all women who lived the 'sandwich generation' and survived with a smile. Moving seamlessly among three generations of women—Fanny, Claire, and Amy—So Happy Together is a deftly written portrait of the challenges women face in each stage of life. It is a novel of clarity and emotion about the mother-daughter bond, the desire to break free from ties that bind, and the power of forgiveness.
Part Two of the book takes you to Provincetown, Cape Cod where you get lost in the fog, feel the salt spray on your brow, sway to the beat of the waves, run barefoot with the sand in your toes. Anne Rivers Siddons said it best, "I can think of no writer I'd rather have sing me songs of the sea, even sad ones, than Maryann McFadden. The characters in So Happy Together will speak to you, and the best ones all have the ocean in their voices." If you're a photography buff as the protagonist is, you'll love this book even more. Maryann visited Pawleys Island with her first book My Richest Season which made a huge debut in 2006 by being awarded 'best first novel' for the year.
Thursday, February 25, 2010
Sea Trawler Restaurant, 35 Fording Island Road Ext., Bluffton
Southern novelist Karen White's Charleston-set novel, The House on Tradd Street, called an "intricate tapestry of history, loss, and redemption" by Southern Living magazine was a finalist for the 2009 SIBA Book Of The Year Award as well as a half dozen other awards. It was also a page turner featuring historical spirits and sleuths whose antics cause the reader many a chuckle.
Then this spring The Lost Hours was published in more of a romance genre taking the reader to Savannah with a story spanning eighty years and five generations as it explores the complex relationships between mothers and daughters and the relentless passage of time. There's a box the protagonist remembers her grandfather burying in the back yard, which when opened reveals secrets known only by her grandmother who now is afflicted with Alzheimer's. From the grandmother's scrapbook and a charm necklace found in the box, family secrets explode.
But wait! Come November it's back to Charleston and the sequel to The House on Tradd Street with The Girl on Legare Street. Karen is a multi-gifted author with an exhilarating sense of humor as well as a prolific writer.
Wednesday, March 10, 2010
Dataw Country Club Carolina Room, Beaufort
Stephen Hoffius and Robert Cuthbert are pictured at Pine Island estate sitting on the original Adirondack chairs designed by Thomas Lee. Stephen and Robert have preserved the 1930 articles of Chlotilde Martin in their book, Northern Money, Southern Land, The Lowcountry Plantation Sketches of Chlotilde R. Martin. In 1930, Ms. Martin accepted a proposal from the editor of the Charleston News and Courier to write "a series of illustrated stories about the estates in coastal South Carolina from the Savannah river to Georgetown purchased and improved by wealthy men." She covered eighty estates in more than fifty articles which have been preserved in this book. There are photos, old and new of the estates along with maps and a short biography of Chlotilde who was instrumental in preserving the Verdier House in Beaufort which is the only antebellum house in Beaufort County maintained as a museum.
Chlotilde's grandson is Roger Pinckney who will join Stephen and Robert and tell family stories about his grandmother. Roger is a popular Lowcountry author of many books and may give some inside scoops about his new book, Reefer Moon, which Dottie Frank describes as, "Unforgettable! Roars with life!"
Wednesday, April 21, 2010
Sea Pines Country Club, Hilton Head Island
"Said Sayrafiezadeh has a wry, deadpan sense of humor, an exceptionally open heart, and the wisdom of a true outsider. When Skateboards Will Be Free shows us exactly how he came into possession of these rare qualities. This is a fantastic, beautifully written memoir." said award winning author Scott Smith.
Just suppose your absent father is running as a socialist candidate for president in an Iran about to fall under the ayatollahs. Your mother is an avowed socialist working for the revolution in America. The Iran hostage crisis of 1979 forces upon you the fact that you are Iranian, American, a Jew, a socialist…and a middle-school kid who loves football and video games. This is the childhood of Said's unsentimental, funny heartbreaking memoir. The book has merited fabulous reviews from the Washington Post and NY Times, on April 13 it was TIME magazine's "pick of the week", and has been reviewed by Oprah and GQ magazines with great critiques. Said lives in NYC but his in-laws live on Hilton Head Island.