With his latest novel A Southern Girl, John Warley sets a high standard for Pat Conroy's new Story River Books imprint.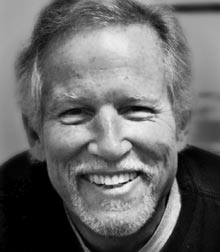 By Margaret Evans, Editor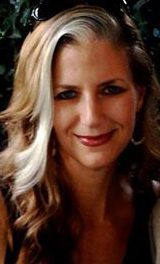 Last week, I had the pleasure of spending some time on our office porch with Beaufort writer John Warley. John's new novel A Southern Girl was selected by Pat Conroy as the inaugural publication from his new fiction imprint with USC Press, Story River Books.
   "It's a love story in the best, most inclusive sense," says USCP's director Jonathan Haupt, who tells me the initial response to the novel has exceeded all expectations.
"As only he could, John has crafted an authentic and deeply felt narrative of an outsider gaining entrance to an exclusive, insular world through the advocacy, passion, and devotion of a handful of family and friends. That also describes the inception and aims of Story River Books itself. This is just the beginning for John and for Pat's Story River Books imprint, and there's all the promise in the world for the continued success of both."
   Pat Conroy himself writes, "John Warley's marvelous novel A Southern Girl is the best book I've ever read about Charleston's mysterious and glittering high society. Its affirmation of the enduring power of parental love vying against that enigmatic realm is reverential and stunningly original, as stylish as a novel by John Irving and as tightly written as one by John Grisham. I wish I'd written this book."
   Having read the manuscript myself a few weeks ago, I'm just as excited about A Southern Girl as everybody else. Well, almost everybody else. When John Warley came bounding up the stairs to our office last week, he had just received his first copy, hot off the press, and he looked like a kid on Christmas morning. An elegant thing of heft and substance, with a lyrical cover and creamy, coarse-edged pages, the book struck me as a perfect vessel for the story I'd just read . . .
   Margaret Evans: So, how do you like the "product"?
   John Warley: I love the "product"! I think the Press has done a marvelous job. They've really kind of gone the extra mile. Look at it! And the forward by Therese Fowler? Just fantastic. I couldn't be happier.
   ME: But you've published two other books, so you're an old pro by now, right?
   JW: Well, yes . . . but this is different. My first two books, Bethesda's Child and The Moralist, were self-published. USCP has changed things for me the way Gutenberg changed things for monks who spent their lives penning one manuscript. It is so helpful to have editorial, layout and marketing support.
   ME: There's a picture of you on your website with a caption that reads, "1994, writing A Southern Girl in my Mexico studio." You wrote this book 20 years ago?
   JW: I wrote my first book, Bethesda's Child, in the late 80s/early 90s, and I wrote it between the hours of 4 and 7:30 in the morning. After that, I'd practice law all day, then come home and do the kiddy shuffle – soccer practice, carpools, etc . . . Then I'd fall into bed and get up the next morning and do it all again. When I finished Bethesda's Child, I told my wife, 'I've got another story I want to write, but I can't do it on this schedule.' That's when we decided to go to Mexico. The plan was to take a year off, give our two younger kids a "cultural experience" – some place where our money would go a long way and we could have an adventure together – and let me write my book. Our second son was just entering William and Mary that fall – '93 – and the two younger kids, at 13 and 14, weren't that ensconced in their schools yet. We thought, if we're ever going to jump off the treadmill, now's the time. So we did. We planned to stay in Mexico for a year, and when that year was up, nobody wanted to come home. So we stayed another year. I was working on A Southern Girl at that time . . .
   ME: Let's talk about the book. I've noticed that many contemporary southern novels break down like this: You've got your traditional, conservative, old-guard southern characters (presented as unthinking, narrow-minded and borderline evil), and your feisty, enlightened, liberal narrator – who, if southern at all, has somehow risen above his/her southern-ness and "seen the light," so to speak. Coleman Carter strikes me as a different kind of southern narrator. He's "old Charleston," part of the establishment. Throughout the course of the novel, he comes to see his "people" very clearly – warts and all – but unlike the type of narrator I just described, he never throws them under the proverbial bus. As Coleman's understanding of the world outside of Charleston grows – not to mention his understanding of himself – so does his compassion for his own people, who you present not as southern stereotypes, but as rich, complicated, fully-developed human beings. In that way, it's an incredibly generous "southern novel," I think… and a bit of a rarity.
   JW: Well, it seems to me that, in the real world – and I hope in my fictional world – things are not black and white like that. I'm familiar with the kind of narrators you're talking about, and those archetypes of the narrow-minded, conservative, unthinking southerner. That kind of book doesn't interest me – not writing it, or frankly, reading it. Of course, there are those people. They exist. But they exist all over, not just in the South. The great, untold story may be just how many there are everywhere. But I was interested in a much more nuanced, much more subtle approach to the whole issue of how people reconcile themselves with the way they were raised – and the world in which they were raised – and how they, from that beginning, confront modern problems and modern issues. That was what interested me as a writer, as a father, and just as a human being. Hopefully, I've taken a nuanced approach. Coleman never turns his back on the values that were instilled in him . . . but he embraces other values as well. And I like that idea.
   ME: I don't want to give away too much of the plot, but the basic set-up is that Coleman and his wife adopt a child from Korea. A good deal of the book's first half is narrated by this child's birth mother and her nurse from the orphanage. From these narrators, we learn a lot about Korean culture. Later in the book, we meet a Vietnamese restaurateur living in Charleston named Mr. Quan, and a Jewish ACLU lawyer from New York named Natalie, among other memorable characters. They both have their own stories, and it occurs to me that all the stories weaving through this book are really asking the same question: How do we, as people of different backgrounds and cultures, reconcile where we came from with where we hope to go?
   JW: I think you're reading it correctly.
   ME: Really? Good to know. Because you certainly don't beat the reader over the head with a "message" or a "moral," and yet . . .
   JW: I don't know that you could pay my book a higher compliment than that. I'm being sincere. I didn't set out to write a pedantic diatribe about the South and its values, about international adoption, or about any particular "cause." It's not a crusading book. What it is, I hope, is an understated reflection on how real people function . . . and maybe an examination of that old argument about nurture vs. nature . . .
   ME: And you come to the conclusion that they both matter, right?
   JW: Tremendously. You mentioned the Mr. Quan character. He has a certain affinity for what Coleman's going through with his adopted daughter, I think. Even though he left his native country long ago – for good reason – that culture has a way of pulling him back. What we're talking about is a universal predilection among people to be with birds of a feather. And, again, it exists everywhere. Not just in the South.
   ME: Coleman is trying to help his adopted daughter enter "Charleston society," and it becomes a much greater challenge than he'd imagined. It's a challenge that leads him on a search for Allie's biological origins and forces him to confront his own along the way. In the book, you've created an exclusive club loosely based on the St. Cecelia Society in Charleston. Is that organization – along with its famous ball – still as big a deal today as it's ever been?
   JW: I don't actually know, because I haven't lived in Charleston since I was a boy. I'm not really ensconced in that "milieu."
   ME: One wonders if you could have written this book if you were ensconced in that "milieu."
   JW: One wonders. (Laughs)
   ME: Why is it so important for Coleman Carter to bring his daughter into the fold, even as he recognizes its exclusionary nature and, in the case of some members, its flat-out backward-ness? Why not just tell "the fold" to go to hell?
   JW: There are certain things in people's lives that they have difficulty identifying themselves without. In other words, without those things, they don't feel like themselves. For some people, it might be a bowling league or a civic organization . . . for others, it might be a country club. "All my friends belong to the club. My golfing buddies, my parents, even my grandparents. I was a legacy in this club . . . " Pick out an institution that would be painful for you to turn your back on because of all the tradition and history that come along with it. That's what the St. Simeon is to Coleman. His father was president. His ancestors were members. It's in his DNA. Right or wrong, turning your back on all that is a difficult thing to do in real life.
   ME: So true. But that part of the book is pure fiction. Let's talk about something that isn't – the adoption of a daughter from Korea. You and your wife adopted your daughter Marybeth 35 years ago. International adoptions have become much more difficult since then, haven't they?
   JW: Much more. The story most recently in the news is the one about the Minnesota flight attendant who began adopting three Guatemalan children seven years ago, when the two twins were one and the youngest was an infant. And she just got them. So now, they're school aged, and they've lived in five different orphanages. They're going to have a steep learning curve and so is she. And here you have US Senator Amy Klobuchar touting the fact that she was able to persuade the Guatemalan ambassador to let these children leave. Well, good for her… but come on. This kind of high-level negotiation for three orphans who just need a home, for God's sake?! When the wait is that long – when children aren't adopted as infants – it often causes what's known as attachment disorder. When you have children who haven't bonded with a parent, after about 6 months to a year, they can have real developmental issues. They haven't been held, haven't been cuddled. They develop defense mechanisms against what amounts to abandonment. So the adoptive parents have some real problems to deal with. Not to mention, it's incredibly expensive. It cost us something like $2000 to adopt MB. Today, people are being asked to pay 35, 40 grand! So not only do you have to be incredibly patient, you have to be fairly wealthy.
   ME: So, what's the problem? Why has this happened?
   JW: It's a long story, and probably for another interview. In short, there's a big emphasis now on in-country, in-family adoptions. Of which everybody's in favor. It's a great idea, in theory. But in practice, what's happening is that these children are just stacking up in orphanages. So it's a great example of a case in which the perfect is the enemy of the good. You're hearing about it in the news a lot because Senator Mary Landrieu of Louisiana is currently trying to address the situation through legislation. If my book had come out 10 or 20 years ago, this issue would not have been an "issue." The problems had not yet surfaced.
   ME: So, the timing is coincidental . . . but good for book sales?
   JW: It was all part of my master plan. (Laughs)
   ME: Haha! Coleman Carter would never do something like that. He doesn't strike me as a master planner. His little epiphanies seem to creep up on him. (But, of course, that's Coleman . . . I don't know about you . . . )
   JW: No, and I'm kind of a small epiphany guy, myself. They tend to creep up on me, too: "Oh, look . . . I think I just put two and two together and came up with four!"
   ME: Coleman is such an engaging narrator, and we really see him grow through the book. As he moves from young adulthood to middle age, his narrative voice even seems to change, getting wittier, more eloquent . . . definitely more insightful. Did you do that intentionally?
   JW: Absolutely. One of my fundamental rules when I write fiction is that my main characters have to change. In a real Shakespearean sense. They have to, at some point, see themselves in the mirror and recognize the fatal – or near fatal – flaws . . . and they have to respond. It's what drives my fiction. In Bethesda's Child, you have US Senator Martin Harmon, who thinks he knows what the country needs in terms of legislation, but then his "theory" collides with experience in his personal life. Suddenly, he realizes, "I had thought about this a lot, in an intellectual sense, but never in a personal sense." Coleman goes through a similar transition. Walking in another person's moccasins changes your perspective on things. It's easy to have all kinds of opinions from an ivory tower. Things are much more difficult on the ground.

John Warley will be signing copies of A Southern Girl at the Beaufort Bookstore on Saturday, May 10th from 1-3 pm and at McIntosh Book Shoppe on Sunday, May 11th from 1-3 pm. For more information visit www.johnwarley.com