What began as Pat Conroy's seventieth birthday celebration in October 2015, the storied Pat Conroy at 70 Festival, continues as the annual Pat Conroy Literary Festival. The nonprofit Pat Conroy Literary Center will host the fourth annual Conroy Festival this October 29 through November 3 in Conroy's beloved lowcountry, with a robust schedule of free and ticketed events for readers and writers of all ages to be held in Beaufort and Bluffton, and on Hilton Head and Dataw islands.
Evocative of Conroy's oft-quoted opening lines in his best-selling novel The Prince of Tides, "My wound is geography. It is also my anchorage, my port of call," this year's festival is centered around conversations of conservation and memoir. 
Conroy-centric highlights include the publication day launch event for Cassandra King Conroy's highly anticipated memoir Tell Me a Story: My Life with Pat Conroy on October 29 at the USCB Center for the Arts; a panel discussion by Our Prince of Scribes: Writers Remember Pat Conroy of contributing writers Sallie Ann Robinson, Ellen Malphrus, David Lauderdale, Larry Rowland, and Jonathan Haupt on October 30 at Hilton Head Island's Coligny Theatre (also presented as part of the Crescendo arts festival); and a November 1 discussion of Pat Conroy: Our Lifelong Friendship by Bernie Schein at Old Bay Marketplace in Beaufort. The Pat Conroy Literary Center will also be open daily on October 31 through November 3 for free public tours, and ticketed van tours of Pat Conroy's Beaufort are available at 2:00 p.m. through Beaufort Tours with advance registration (www.beauforttoursllc.com). 
The Artists Gallery at Hilton Head Town Center will also host the Our Prince of Scribes: Writers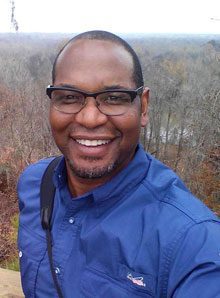 Remember Pat Conroy exhibition of sketches by artist and novelist Nicole Seitz of 67 writers mentored, befriended, and championed by Conroy, all of whom shared their remembrances in the corresponding anthology. The exhibit is free to visit and open to the public Monday through Friday, 8:00 a.m. to 3:30 p.m., ongoing from September 20 to December 6, and also part of the Crescendo festival.  
Beyond programs about Pat Conroy, the festival will include appearances by New York Times best-selling novelists and conservationists Delia Owens (Where the Crawdads Sing) and Mary Alice Monroe (The Beach House, The Summer Guests); eco-memoirists Janisse Ray (Ecology of a Cracker Childhood), John Lane (Neighborhood Hawks),and Sally R. Murphy (Turning the Tide); the Coastal Conservation League's Virginia and Dana Beach (A Wholly Admirable Thing: Defending Nature and Community on the South Carolina Coast); and historical interpreter Caroline McIntyre as Rachel Carson, author of Silent Spring. Student writers from Camp Conroy will also be reading from their conservation-themed summer project Re-World. 
Additional festival sessions feature memoirs of family and self-discovery by Harrison Scott Key (Congratulations, Who Are You Again?), Kathryn Taylor (Two Minus One), and Judy Goldman (Together: A Memoir of Marriage and a Medical Mishap); a poetry reading featuring Maureen Ryan Griffin, John Lane, Miho Kinnas, and Jon Pineda; and a closing panel discussion, presented at and in partnership with Lowcountry Presbyterian Church in Bluffton, with contributing writers to State of the Heart: South Carolina Writers on the Places They Love: Aïda Rogers, Margaret Evans, J. Drew Lanham, John Lane, Mary Alice Monroe, and Jon Pineda.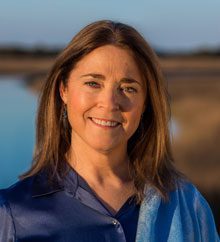 Artist and children's author Clay Rice will also be on hand at the Conroy Center on Saturday, November 2, offering silhouette portraits by appointment. And during Beaufort's First Friday on November 1, festival authors will participate in downtown book signings at the Conroy Center, McIntosh Book Shop, NeverMore Books, and Thibault Gallery, beginning at 6:00 p.m., and an open mic reading will be offered at Common Ground coffee house.
This year's Pat Conroy Literary Festival is presented in partnership with the South Carolina Writers Association's Fall Retreat, October 31 to November 3, an immersive weekend of writing workshops at Old Bay Marketplace led by Megan Mayhew Bergman, Stephanie Austin Edwards, Judy Goldman, Jon Pineda, Dana Ridenour, and Jason Ryan (www.myscwa.org) and the annual Friends of the Beaufort Library Book Sale at Henry C. Chambers Waterfront Park on November 1 to 3 (www.friendsofthebeaufortlibrary.com).    
Many of this year's Conroy Festival events are entirely free to attend, thanks in part to a generous gift from the Estate of Robert S. Handler. For a complete list of presenters and partners, a schedule of events, and registration information for ticketed events and tours, visit the Conroy Festival's Facebook page at www.facebook.com/patconroyfestivalor website at www.patconroyliteraryfestival.org. 
Pictured above, from top to bottom: Festival presenters Delia Owens, J. Drew Lanham, and Mary Alice Monroe