VANISHING AMERICA is the theme for the 2009 annual exhibit by the Photography Club of Beaufort.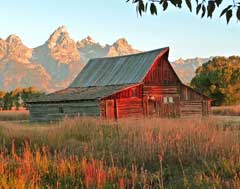 The traditional American way of life is disappearing before our very eyes and members of the organization chose to document our changing country during this past year. When the group began this project in January, different ideas immediately came into their minds: Far off Route 66 but also the Texaco station on Route 17. Lipsitz Department Store, a fixture in Downtown Beaufort for so many years, closed their doors in 2009 and several photographers documented its unique character. Barns in the midwest to the shrimp boats in the lowcountry are depicted along with the a photo of the US vanishing into the ocean: a view from the pier at Key West, Florida. Along with physical changes in America, the photographers also captured the dying arts of handicrafts, walks in the park or even talking on a "corded" phone. Each photographer captured "Vanishing America" in their own special way. The exhibit is thought provoking , sad, yet humorous but always a wonderful commentary on what we leave behind as we move ahead.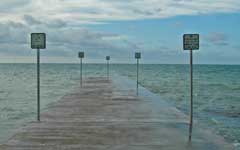 The work of over 40 of the club's 75 photographers is on display at the Second Floor Gallery of the downtown Beaufort Library, and the exhibit will run through December 30.
The Photography Club of Beaufort meets on the second Monday of each month at the Technical College of the Lowcountry, Building 22. Next meeting will be January 11th at 7pm. For additional information please contact Sandy Dimke at 846-9580.