The University of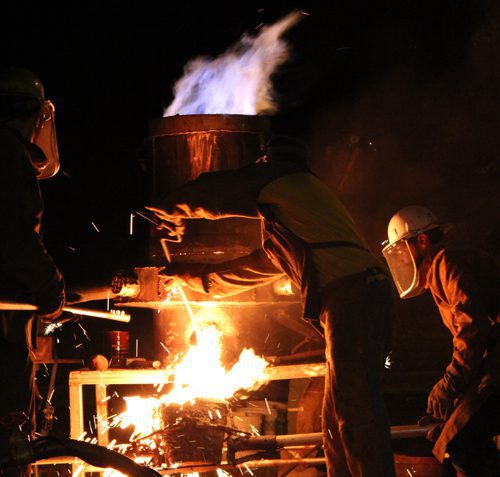 South Carolina Beaufort is hosting the South Carolina Arts Education Association Conferen

ce November 13th – 15th, 2015 at the Center for the Arts on the historic Beaufort Campus.
This year's SCAEA conference theme is "Landscapes." Educators from around the state will explore local vistas through plein air painting and photography, learn about the changing landscape of art education in South Carolina, and discover and share strategies with colleagues through a variety of workshops and sessions. 
      Special presentations by featured artist Seymour Simmons and photographer Eliot Dudik are on the agenda, in addition to introductions of new SCDE state art associates, and the unveiling of a new and exciting opportunity for SCAEA members. Friday's evening events include an Artists' Bazaar at the pavilion in Henry Chambers Waterfront Park from 6 -8 PM. Saturday events include an awards ceremony and evening workshops which include an Iron Pour from 6 – 8 PM directed by USCB Fine Arts Faculty Brian Glaze. The pour will consist of molten iron being poured into sand molds at 3000° Fahrenheit.
     USCB Studio Arts Faculty Brian Glaze, Topher Maraffi, Joanna Angell, Kim Keats and Alan Campbell (formerly) will share their expertise in a variety of workshops. Brian Glaze, USCB Fine Arts Department chair and sculptor, will demonstrate a scratch mold iron pour with an overview of the metal casting process. Kim Keats will present a hands-on weaving workshop that utilizes a variety of handmade materials harvested and collected from nature. Joanna Angell will host a monotype printmaking workshop and a Ceramics workshop focused on relief tiles. Topher Maraffi will provide a hands-on media arts workshop where participants will design their own interactive virtual landscapes.