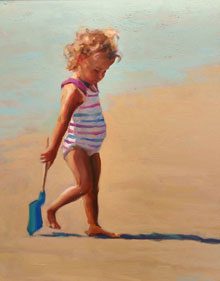 Now on display at the USC-Beaufort Center for the Arts are works by three Beaufort artists who have been friends for over 20 years. The show, on view at the center until April 2, promises to captivate all visitors because of its variety in styles, mediums, and subject matter.
            Mary Grayson Segars is a Beaufort, SC, painter who works in a representational, though not highly detailed, style. Her works generally incorporate effects of light on objects or scenes, evidenced by cast shadows or late-day glow. Mary received a BS in Biology from the College of William & Mary and is a self-taught artist. After years of working with pencil and pastels, she took up oil painting in 1998. She teaches frequent painting workshops throughout the Southeast. Her artwork can be seen at Maye River Gallery (Bluffton), Plum Goose (Charleston), Macdonald Marketplace (Frogmore), City Art Gallery (Greenville, NC), and in her working studio at Atelier on Bay (Beaufort).   http://www.marysegars.com/


        Audrey Montgomery's artistic interests began at an early age, but it was not until 2009 after taking a drop-in watercolor class that she became passionate about painting. She enjoys portraying her subjects as they are revealed by light. Her technical background has fostered an interest in how things are constr
ucted, which is reflected in her paintings. Audrey graduated with a BFA in Interior Design from UGA and a Bachelor of Architecture from Auburn University.   She is represented by Maye River Gallery in Bluffton. www.amontgomeryart.com  
      Priscilla Merrick Coleman works mostly in plein air. She grew up on a farm near Bluffton.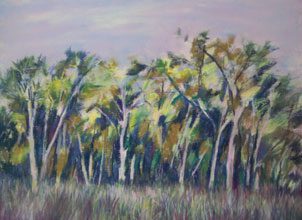 This provided daily opportunities to explore fields, woods, rivers, and marshes, and these experiences remain a major influence and subject of her work. "In working plein air, the intent of my work is to share with the viewer an intimate connection with the places I paint, capturing both a visual response and emotional reaction." Priscilla earned a BSED in Art Education from UGA and a MFA in Painting from Savannah College of Art & Design. She is represented by Charles Street Gallery in Beaufort.