Young artists from local high schools awarded for their nature photography
Each year the Photography Club of Beaufort awards prizes for the best nature photograph submitted by area high school students. This award is given in memory of Dale Westcott, a member who died in 2005. Dale was a live-long educator, and an avid nature photographer. The contest is conducted as a tribute to him and to encourage the appreciation of nature and the art of photography in high school students.
This year the club had over 30 entries from four area high schools: Battery Creek High School, Bluffton High School, Beaufort Academy and Thomas Heyward Academy.
The awards were presented at the club's monthly meeting on January 12, 2009 by Mrs. Barbara Westcott, widow of Dale Westcott. Along with ribbons, winners also received cash prizes of $100 for 1st place contributed by the Photography Club.
2008 Winners
1st Place: "Lost in a Fog" by William Blake Cortez – Battery Creek High School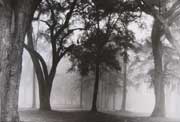 2nd Place: "Wading in the Water" by Bridget Tilton – Bluffton High School
3rd Place: " Messed Up" by Zach Rentz – Beaufort Academy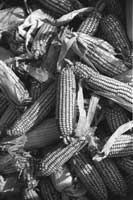 Honorable Mention: "Between the Trees" by Aaron Craig – Bluffton High School
Honorable Mention: "Untitled" by Rebekah Schools – Battery Creek High School