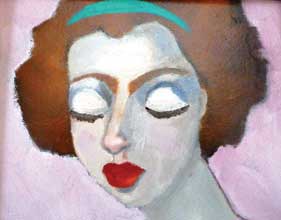 The Society of Bluffton Artists presents "Mood Swings," a collection of recent oil paintings by local artist Michele Maffei, on display through November 2.
Michele shows thoughtful reflection in all her paintings – still life, landscapes and figures – which are executed with skill and beauty. "To me, the most liberating form of expression is the ability to apply my interpretations and emotions to the canvas. I paint what I feel. Each brush stroke, each burst of color is an attempt to bring the viewer into my world."
Michele Maffei is a member of Society of Bluffton Artists, The Pen and Brush, NYC. Artists of Sea Pines, Hilton Head Art League and has been represented by The Pink House Gallery, Hilton Head. Her work is in private collections in New York, New Jersey, Vermont, Georgia, Florida, North and South Carolina and the Netherlands. She recently won Best of Show in the SOBA "Side by Side" exhibit last spring with a spectacular painting of fresh peaches.
In addition to Michele's exhibit, during this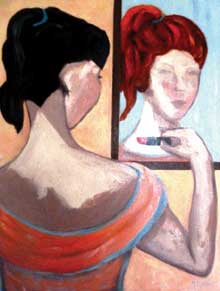 October show all members have been asked to include the color pink in their art in honor of National Breast Cancer Awareness month. A portion of all October sales will be donated to The Breast Cancer Research Foundation.
Don't miss this impressive show; please join us at a reception to meet the artist from 3 – 5 pm, on Sunday, October 13, at the SOBA Gallery. Enjoy refreshments, the art of Michele Maffei, and the work of over 100 other member artists.
The gallery is located at the corner of Church and Calhoun Streets in Old Town Bluffton. Call 757-6586 or visit sobagallery.com for more information.