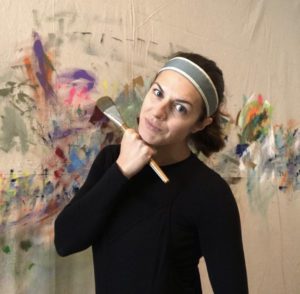 Lowcountry Made will host an opening reception for local artist Analisa Chase's new seascape collection, "Atlantic Waters," at the new Lowcountry Made shop in Bluffton, located at 14 Johnston Way. The shop is located within the Juice Hive's central location in Bluffton Village.
"The Atlantic Water's Collection is comprised of seascapes representing the Atlantic coastline from the rocky formations and darker hued waters of New England to tropical Florida where shelly sands emerge and the water shows its crystal clear brilliance," said Analisa Chase, a local Bluffton artist. "The majority of paintings were drawn from memories gathered on my own travels. For others, I referred to photos saved over many years that were sent to me from family members and friends. The entire idea for putting together this collection of paintings came from my ever growing passion for the most powerful and awesome element on the planet—water."
The opening reception for "Atlantic Waters" will take place from 5-8 p.m. Wednesday, Jan. 27. Analisa Chase is an accomplished abstract and representational realistic multi-media artist.
Chase said this collection challenged her as an artist, as she worked to perfect her skills in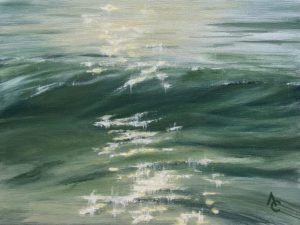 painting water — an element she says is one of the hardest to capture, due to its "constant change in color, texture and mood."
Painting this collection was a dream of Chase's; she wanted to illustrate her travels to various coastlines, both where she's traveled and where she lives. And, she said, she wanted to showcase how water plays such a significant role in her life while living on the coast.
"I feel blessed having such memories and grateful for the talent to express them in paint," said Chase. "I am thrilled to showcase this collection — Atlantic Waters — to the public as a means to bring and spread joy. Perhaps they will invoke in you your own emotional journey."
The Jan. 27 opening reception is free and open to the public. Art lovers are encouraged to attend and once again enjoy the local art and culture community. Masks will be required and social distancing best practices will be in place for attendees.
ABOUT LOWCOUNTRY MADE:
Lowcountry Made is a promotional organization that represents a collective of Lowcountry artists, artisans, and entrepreneurs creating in the Lowcountry. Dedicated to encouraging the community to shop small and local, Lowcountry Made offers an online directory, a maker-to-shopper newsletter, special events, wholesaling representation and more. The organization's goal is to provide opportunities for local makers to help their brands succeed whatever each maker's goals may be. For more information, visit www.lcmade.com.