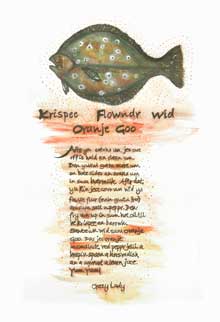 The Guild of Beaufort Galleries invites the community to welcome and celebrate spring and the warmer weather with the Fall Art Walk.
Member galleries will be open on Saturday, October 26, 2013 from 5 – 7:30 pm and will feature varied styles and mediums of art for all tastes in addition to offering snacks and beverages. The following list of galleries provides an idea of what each will be featuring:
USCB Center for the Arts: 801 Carteret St. is featuring an exhibit of local artists in its Main Gallery; included are Mary Jane Martin, Rebecca Davenport, Louis Bruce and Mary Grayson Segars. Featured in the side gallery is an exhibit by current USCB professors which includes: Joanna Angell, Amiri Farris, Alan Campbell and Brian Glaze.
Charles Street Gallery: 914 Charles St. Located in a restored, historic, two story house; the gallery exhibits an eclectic mix of paintings and photography. The gallery also displays a changing exhibit of Japanese antiques.
BAA Gallery: 913 Bay Street. Beaufort Art Association Gallery exhibits the work of over one hundred local "exhibiting member" artists and has a frequently changing display of artwork in all mediums. The gallery is currently featuring "The Soul of Silk," an exhibit of framed silk paintings and wearable silk art by Cynthia R. Zeiss.
The Craftseller: 818 Bay Street. The Craftseller displays an extensive collection of fine American crafts. Artists from over thirty states exhibit work in many different mediums. Shoppers can expect to find an abundance of items from jewelry, textiles, ceramics, wood, glass, candles, and kaleidoscopes to print artists.
I Pinckney Simons Gallery: 711 Bay Street. The I. Pinckney Simons Gallery will be exhibiting a new collection of both paintings and sculpture of the Low Country. Our 30 artists represent a variety of palettes and styles as they present individual interpretations of a year in our surrounding waters and marshes. Please join us for an evening of viewing conversations with our artists.
Ly Benson's Gallery and Studio: 211 Charles Street. The gallery features quality Zimbabwe Shona Verdite sculptures, African-American and African art, Gullah and Lowcountry folk art, art and photographs for discerning collectors. Featured artists include: Geraldine Smith, Rev. Johnnie Simmons and Mucha Kachidza.
Bay Street Gallery: 719 Bay Street. Bay St. Gallery will be presenting several new small paintings by Lana Hefner. Her lighter, looser approach to her "Big Sky Paintings" adds vibrant energy and movement to the pieces. Also see Kathy Crowther's exciting new use of abstraction and pattern; Susan Graber's wonderful use of color and original composition; and Jo Ann Graham's very creative "black river stone and silver" creations.
Indigo Gallery: 809 Bay Street. Indigo Gallery features the artwork of nationally known landscape painter Peter Pettigrew and local artists Sandra Bagette, Alison Crossman, Janet Mozley, Gloria Dalvini Linda Kirsten Cole and Polly Swenson as well as fine custom framing. Many of Indigo Gallery's artists have a love for the Lowcountry's landscape and are avid "plein air" painters.
The Rhett Gallery: 901 Bay Street. Author Pat Branning will be present for a book signing for her latest book: Magnolias, Porches and Sweet Tea which is a sequel to Shrimp, Collards and Grits. Gallery owner Nancy Rhett did the cover illustrations for both of these books. The Rhett Gallery offers prints and paintings by four generations of Rhett family artists. The gallery offers originals and prints in addition to wildfowl carvings by William M. Rhett, antique prints and maps, Audubons and Civil War material and receives new work on a regular basis.