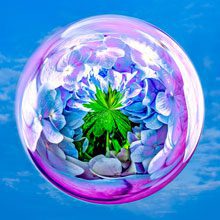 National Association of Women Artists Exhibit at Art League Gallery
The SC chapter of National Association of Women Artists, an elite group of 47 painters, mixed media artists, sculptors and photographers, is showcasing juried member works inspired by the beauty and solitude of land and sky at Art League beginning September 9. 
The artists and their works represent an eclectic mix of styles and media. From bright and bold to monochromatic and somber, from naturalistic to abstract, the pieces all celebrate our vast earth and beautiful skies.
NAWA is made up of over 800 professional women artists. Works done by NAWA members are included in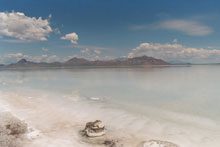 collections at The Smithsonian Institution Archives, The Museum of Modern Art, the Metropolitan Museum of Art, the Library of Congress, and other American institutions.
Earth to Sky will be on display September 1-26.
Art League Gallery is dedicated to providing as safe an environment as possible. To that end, Art League is following all CDC and Town of Hilton Head guidelines, including mandatory masks for all employees and patrons, contactless and cashless service, frequent sanitization of the gallery, and a limit of 10 visitors in the gallery at any one time.
Art League Gallery is located mid-island inside Arts Center of Coastal Carolina, 14 Shelter Cove Lane, Hilton Head Island, 843.681.5060. 
Above: 'Circle of Hope' by Sandy Dimke and 'Salt Lake IV' by Susan G. Hammond