The Beaufort Art Association will present "Captured Moments," an all-photography showcase for its next featured artist exhibit. The show will open at the BAA Gallery on Monday, May 11. Featured photographers are David Addington, Chris Kirk, Donna Kirkpatrick, Ron Ledlow, Karen Peluso and Sharon Reilly. A reception will be given on Friday, May 15, 5:30 to 7:30 pm. The exhibit will continue through Saturday, June 20.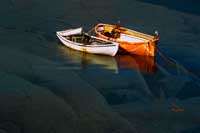 David Addington has had a life long love of photography – citing the inspiration of his Aunt Dory, who kindled his early interest in art. David enjoyed a long college teaching career, as a professor of theater. In the 1980's his wife, Lissa, operated a photography studio, and during that time David was able to take numerous workshops in alternative non-silver based printing methods, and was introduced to pinhole photography. After retiring to Fripp Island in 1998, David and his wife took up digital imaging, freeing them from the darkroom and giving them more freedom to create imaginative images. As David says that he is afraid of a blank sheet of paper, photography allows him to begin with a ready-made image and to subtract or abstract from that based on his visualization of the subject. Though he credits Ansel Adams and the California realists for technique and craftsmanship, he likes to think of his mentors as among the impressionists and more adventuresome modern painters.

Chris Kirk is a self-employed CPA living on St. Helena Island. He has been utilizing the other side of his brain by incorporating his hobby of photography, his passion for the Lowcountry, and his value of the local ecology to capture the beauty of the Beaufort County landscape. Chris enjoys the marshes and beaches by kayaking (sometimes his cat Gizmo goes along for the ride), boating and swimming. He also has an appetite for shellfish, and catches his own crab, shrimp, oysters and clams. His photos have appeared in numerous local publications, including phone books, tourism guides, and Beaufort Rural and Critical Lands Preservation calendars.

Donna Kirkpatrick says of her art: "I make photographs because it gives me great joy; it is as if I need to do it to be happy. I gravitate towards abstractions because that is what speaks to me. Even when the subject is a landscape, my photographs are often times more impressionistic or abstract than realistic. That is because I try to transform the technical details that the camera captures into what I feel. Abstractions let me focus on the lines, shapes, colors and composition. "
Donna has been making photographs since her early teens when she set up a darkroom in her parents' basement. She grew up on a little farm outside a real small town in southeastern South Dakota. She recalls: "It's not like there were a lot of photographers around (none that I can remember) so I don't know how I got the idea to set up a darkroom. But I did and it was so much fun wandering around taking pictures and then being in the dark as the images appeared on the paper in the water like magic. It is still magic except I now do things digitally and work on a computer."

Ron Ledlow retired from a career at the US Capitol in Washington DC, and now calls the Georgia Coast home. His love of the natural beauty of the coastal region inspires his photography. He enjoys capturing unusual shots, and he is moved by the history and traditions of the southeast coast.

Karen M. Peluso, a New Jersey native, came to live and love Beaufort ten years ago. Karen was featured artist for the Beaufort Art Association in 2007 when she presented "Visual Poetry: Beaufort and Beyond." Her iconic image of the old Texaco station on Rt. 17 graced invitations and publicity materials. In 2008, Karen was appointed as the poet-in-residence at Magnolia Plantation & Gardens in Charleston. Magnolia Plantation: A Journey, a subsequent book of poems, includes several infrared photographs that were inspired by the Gardens' history and beauty. Additionally, her images of Daufuskie Island appear in Sallie Ann Robinson's Cooking the Gullah Way, Morning, Noon and Night from the University of North Carolina Press.
Karen prefers film, and especially infrared film, for her fine art photographs and prints them in her home studio darkroom. She loves the way infrared manipulates light and gives images a haunting, other-worldly or antique look to the work. She also employs the craft of hand coloring. Karen says, "My greatest joy comes from discovering something I didn't know (or see) when I first started."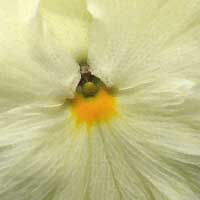 Sharon Reilly had a wonderful education in the arts as a little girl growing up in New York City; a place she calls "one of the most vibrant cities of the world." After raising a family, and a career in "corporate America," Sharon then had opportunity to nurture her creative side through digital art – and doing what she loves most – creating things. She has come a long way from her Crayolas and her Brownie camera. She says: "Listening is the key to understanding, observation is the key to creativity, and exploring the unknown is the key to progress."
Beaufort Art Association's Gallery is in the historic Elliott House, 1001 Bay Street. Also on exhibit are new works by 70 member artists – including painting, collages, photographs, jewelry, glass, and art-to-wear. Gallery hours are Monday through Saturday, 10 am to 5 pm. For more information please call 379-2222.