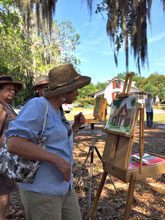 Saturday, April 22 from 10 am – 4 pm artists are invited to break out their paintbrushes and sun hats for this fun plein air painting event taking place in Bluffton. The entry fee is $20 in advance and $25 walk up. Registration forms are available at any of the old town art galleries and online at sobagallery.com.
Artists, check in at the event tent on the corner of Calhoun and Lawrence Streets between 10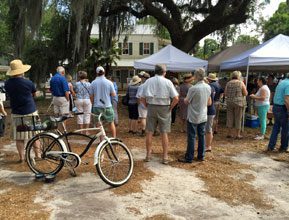 am and 1 pm and then off to paint at one of the picturesque settings in beautiful old town Bluffton. Artists and visitors are invited to gather at the event tent at 4 pm for judging, viewing and awards – cash prizes for 1st, 2nd and 3rd place winners. For more information please visit the Bluffton Arts District facebook page, sobagallery.com or call 843-757-8185.