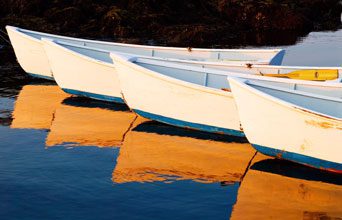 A special group of artists will be featured at the Beaufort Art Association (BAA) Gallery from July 1 – August 25 in a unique show entitled "BAA Summer Art Fair." The exhibit will highlight the techniques of area jewelers, potters, painters, felt artists, and photographers. Featured artists are Jim and Linda Saylor, Daniel McSweeney, Sandra Atkins, Bill Bogle and Marian Sanders.
An opening reception will be held at the Gallery at 913 Bay Street in Beaufort on Friday, July 6, from 5:30 – 7:30 pm. Light refreshments will be served. There will also be on exhibit the work of 65 other local artists, who are members of the Gallery. The public is invited.
            Jim and Linda Saylor own The Silver Garden Gallery on Hilton Head, where they have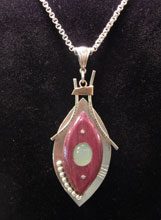 their studio, showroom, and an art gallery. Jim says he retired and became a silversmith after his wife began designing and creating jewelry. Working with simple hand tools, they create one-of-a-kind pieces in sterling, gold and most recently exotic woods. Linda says in recent years, her love of painting resurfaced. She now spends half of her time painting, where nature and color inspire her abstract artwork. Both are members of the BAA, and the Art League of Hilton Head.
     After graduating from high school in Columbia, SC, Daniel McSweeney went to Kansas City Art Institute to formalize his pottery skills. He returned to South Carolina to make pottery and clay sculpture his own way, mixing his own clay and glazes, and even digging clay from local riverbeds for some of his work. He uses porcelain and stoneware clay bodies, and his reduction process allows for richer glazes and variations in the same glaze. He has exhibited his work in the Midwest and throughout the Southeast. Also a talented pottery instructor, he works with children and adult students. Currently, his studio is in downtown Beaufort, where he holds classes and continues to share his love of clay with his students. He is a member of BAA.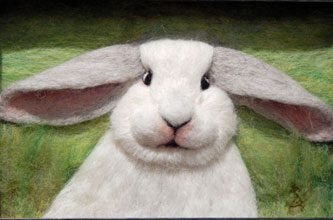 Sandra Atkins is a fiber artist specializing in needle felting, which is a process using barbed needles to interlock wool fibers so that they adhere to one another and create a denser material called felt. She uses all natural dyed and un-dyed fibers, including wool, llama, alpaca and silk, to make 3-dimensional objects and pictures. In effect, she "paints" with wool by blending different fibers and colors and then creates her art using only barbed needles. Sandi has been actively felting for the past several years since her retirement. She is a member of the BAA and the Fiber Artists of Beaufort.
            Bill Bogle is a photographer specializing in landscapes. Formerly from Poughkeepsie, NY,
he moved to Okatie, SC in 2017. His work has been featured in solo, group and juried shows at local and regional galleries. In his photographs, Bogle says he looks for the sense of the place and concentrates on the detail. He does fine art printing on large format Epson printers with archival pigment inks and papers. Besides printing, matting and framing his photographs, he also offers a yearly desk calendar. He is a member of BAA, the Society of Bluffton Artists (SOBA), and the Art League of Hilton Head.
            After retiring from teaching, Marian Sanders returned to oil painting, which she says was the love of her youth. She has taken classes and workshops over the past ten years to hone her skills, and, for the past two years, he was enrolled in the Art Master's program of Daniel Edmondson, who trained under Richard Schmid. Marian paints Alla Prima in her studio and en plein air outside. She is a member of the BAA, and SOBA.
     Chartered in 1957, the Beaufort Art Association is a tax-exempt membership organization. Currently, there are around 175 local artists who are members, 65 of whom exhibit in the Gallery. To find out more, call (843) 521-4444, or go to our website at www.beaufortartassociation.com.